Websites are the one tool that we all need, but they can be the biggest headache to build ourselves or expensive to pay someone else to maintain.
Not anymore!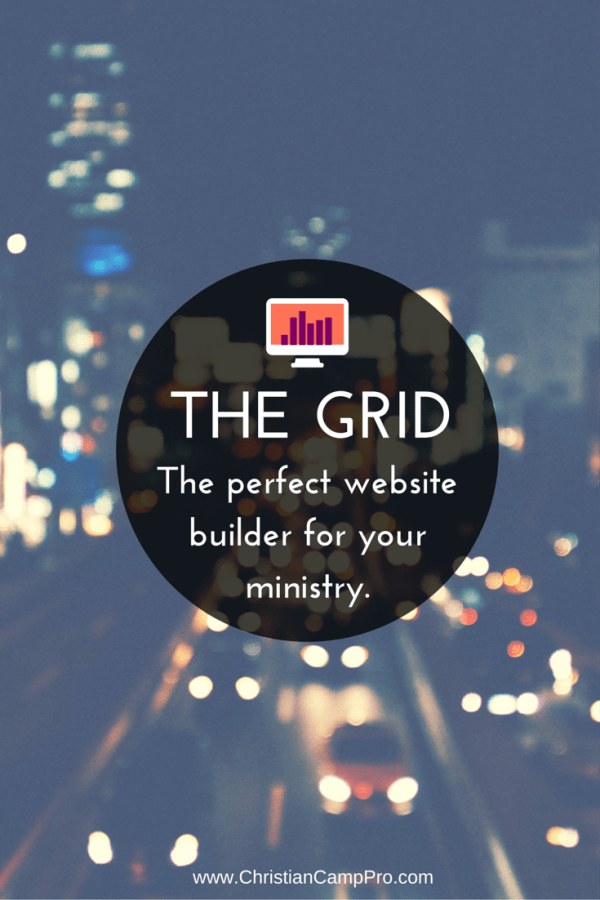 There is a new service called The Grid coming Spring of 2015 that promises to change the way we think about websites. No longer will you need to spend hours and hours smashing the keyboard trying to build a beautiful website for your ministry. Why? Because The Grid uses artificial intelligence to automatically build the perfect website for your needs.
Here are 4 reasons why The Grid is perfect for your ministry:
It's Affordable
The Grid officially launches in late Spring of 2015, but you can sign up as a founder for a special rate of $8/month ($96/year). This includes absolutely everything you need too. At $96/year you receive the ability to build 7 different websites (youth, ladies, men, church, kids, missions, etc.) on The Grid with unlimited storage, bandwidth, and contributors for each. Also, when The Grid releases the e-commerce platform in late 2015 you get to use it on your websites for free. It's all included.
It's Easy
No templates, No servers, No sending your updates off to a webmaster. You simply email or upload your text and images to The Grid and forget about it. The Grid then uses artificial intelligence (AI) to scan your content and display it in a beautiful format for your audience.
It Tailors To Your Needs
Need your website to be professional? Done. Need it to be more casual? Done. Simply tell The Grid what you want and it will achieve it for you. You can tailor your content with specific purposes such as crowdfunding, link clicks, media plays, gain followers, increase post views, increase sales, increase email sign-ups, event sign-ups, or re-share. Simply tell The Grid what you want.
It Adapts
As you add more content to your website The Grid will automatically make it look seamless and fluid. Photos and content will automatically adjust to all device formats to look the best at all times. Mobile, tablet and desktop websites are all covered.
If you are looking for an easy website solution for your ministry then look no further than The Grid. Big things are on the horizon this year in web design. Sign up now to become a founding member and get an introductory rate of $96/year. After it launches, the price will increase to $300/year.
The Grid | AI Websites That Design Themselves