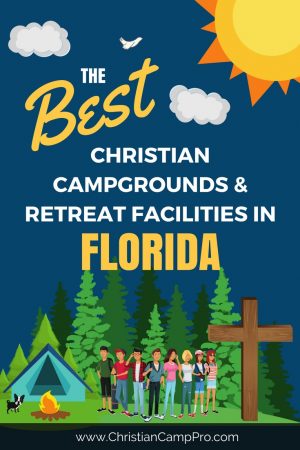 The sunny state of Florida is a wonderful option when looking for camp and retreat venues. The sheer size of the state enables it to host a variety of outdoor activities and adventures in nature. Florida's mild winters make it a great spot to explore natural wonders during the colder months, while its balmy summers are perfect for water sports and beach activities. Florida is bordered on almost all sides by gorgeous beaches and sparkling water. Known as the theme park capital of the world, there is an unlimited amount of things to do and sights to see in Florida.
Some particular points of interest for Christian groups include:
Wycliffe Discovery Center– This interactive Bible experience is a must-see for all ages. The Wycliffe Discovery Center offers tours and educational programs for young children, youth and college students.
Planetarium at Pensacola Christian College– Take a tour through the heavens from a Christian stand-point at this state-of-the-art interstellar arena.
The Holy Land Experience– This one-of-kind park offers tours, exhibits and live shows that bring the Bible vividly to life.
St. Augustine– The oldest city in the United States, St. Augustine is home to numerous historic sites. There are forts, museums and beautiful centuries-old churches to explore in this lovely city on the Atlantic Ocean.
Florida offers an overwhelming array of things to do and see and makes a great place for a youth camp or adult retreat. With miles of gorgeous golden beaches, wild swamplands that are teeming with life, and plenty of parks and historic attractions to explore, Florida is a perfect spot for any church, retreat or youth group.
The best camps and retreat venues in Florida are: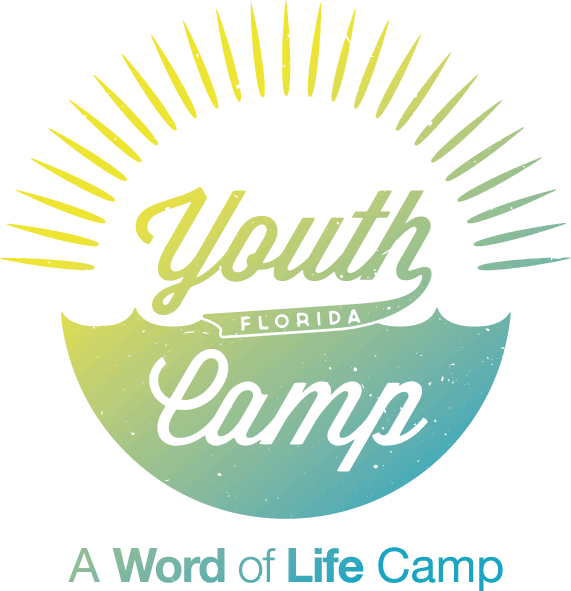 Word of Life Florida Youth Camp
Word of Life Florida Youth Camp has been reaching youth with the Gospel of Jesus Christ for over 20 years Our 500 acre facility has all the amenities that you would expect from a camp facility, air conditioned cabins, dining hall, auditorium as well as great activities for all ages. The difference at Word of Life is our Counselors. All of our Counselors have been with us for a year studying at our on sight Bible Institute. We'd love to have you come and experience what thousands have experienced already, a week of true life change! www.wolflorida.org
Name
Address
Phone
Website
Camp Dovewood
23211 101st Road
O'Brien, Florida 32071-2820
(386) 935-0863
http://www.campdovewood.org
Camp Gilead
1444 Camp Gilead Drive
Polk City, Florida 33868-0098
(863) 984-1353
http://www.campgilead.com
Camp Good News
120 Twin Lakes Road
Hawthorne, Florida 32640-5544
(352) 481-3550
http://www.campgoodnewsfl.com
Camp Ithiel
2037 Hempel Avenue
Gotha, Florida 34734
(407) 293-3481
www.campithiel.org
Camp Sparta
5055 Camp Sparta Road
Sebring, FL 33875
(863) 382-8696
www.campsparta.com
Camp Suwannee
11063 CR 136
Dowling Park, FL 32060
(386) 658-5100
www.suwanneeconference.net
Camp WorldLight
1230 Hendricks Ave.
Jacksonville, Florida 32207-8619
(800) 226-8584
http://www.campworldlight.com
Christian Church Conference Center
6455 E. Silver Springs Blvd.
Silver Springs, Florida 34488
(352) 236-2302
http://floridadisciples.org
Lake Aurora Christian Assembly
237 Golden Bough Road
Lake Wales, Florida 33898-9410
(863) 696-1102
http://www.lakeaurora.org
Lake Placid Camp & Conference Center
2665 Placid View Dr.
Lake Placid, Florida 33852
(863) 465-2197
http://www.lpccc.net
Lake Yale Baptist Conference Center
39034 County Road 452
Leesburg, Florida 34788
(352) 483-9800
http://www.lybcc.com
Lakewood Retreat
25458 Dan Brown Hill Rd.
Brooksville, Florida 34602-8276
(352) 796-4097
http://www.lakewoodretreat.org
Land o' Sunshine Camp Cedarbrook
P.O. Box 69
Summerfield, FL 34492
(813) 293-2267
www.loscc.org
Masterpiece Gardens Family Conference Center
3900 Great Masterpiece Road
Lake Wales, Florida 33898-8659
(863) 676-2518
http://www.masterpiecegardensretreatcenter.com
North Florida Christian Service Camp
6779 Camp Road
Keystone Heights, Florida 32656-8013
(352) 473-3281
http://www.nfcsc.org
Shiloh Adventure Camp
700 Long Point Rd
Melbourne Beach, Florida 32951-4115
(321) 452-3943
http://www.shilohadventure.com
Teen Missions International, Inc.
885 East Hall Rd.
Merritt Island, Florida 32953-8418
(321) 453-0350
http://www.teenmissions.org
True Fire Fitness
13999 Gulf Blvd Suite C5
Madeira Beach, FL 33708
(888) 983-3835
www.truefirefitness.com
Word of Life Florida
13247 Word of Life Dr
Hudson, Florida 34669
(727) 856-7575
http://www.wol.org
Register your youth camp or retreat center for FREE and learn more about how you can receive a featured listing here.