The #1 Resource for All Your Camp & Retreat Planning Needs. Start Your Journey to Become a Christian Camp Pro Today!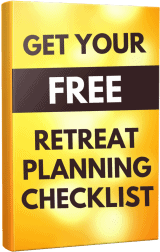 After years of hosting Christian retreats and writing guides on planning the perfect camp, we're proud to share our FREE Retreat Planning Checklist containing more than 15 key elements not to forget while planning.
Free Informative Advice
Christian Camp Pro was built on the premise of providing easy to follow advice to help you be the best camp & retreat planner possible.
Christian Facility Directory
Browse over 1100 of the best Christian camp and retreat factitious from around the USA. Find that perfect Christian facility today.
Become A Sponsor
Are you a Christian facility? You can list yourself for free in our directory. We also have other options too for more exposure.
I was so scattered when planning my first youth camp. I had no idea where to begin. Using the Christian Camp Pro checklist, website, and book helped me plan the best youth event our church has ever had.
Marcus Jamie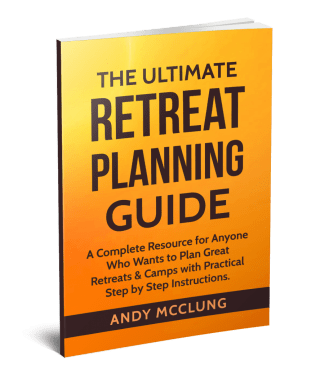 Buy "The Ultimate Retreat Planning Guide"
Does the thought of coordinating your first retreat scare you? Are you a seasoned retreat planner who is looking to take your events to the next level? In "The Ultimate Retreat Planning Guide" Christian event planner Andy McClung gives you step by step practical advice on how to make your next retreat a success.
With a life time of experience both attending and running successful Christian camps and retreats, Andy shares easy to follow insight on how you can turn your events into amazing experiences for you and your guests. He shows you exactly how to become a Christian Camp Pro by:
Explaining the fundamentals of retreating
Teaching you how to build the perfect event team
Showing easy ways to promote your retreat
Walking you through the event itself
Guiding you through properly ending a retreat
Planning the ultimate retreat is a blast! If you are looking to take your event to the next level, but feeling a little overwhelmed, this book is for you.
A few randomly selected articles for you.
Our women's retreat went off without a hitch. I owe all of the planning, games, and even the theme to Christian Camp Pro. The ladies already can't wait until next year!
Samantha Tredills
About the Author
Andy McClung is a geeky husband and father with a love for Christ. He has a deep love for camps and retreats as they help Christians grow in their walk with God. He created Christian Camp Pro in January of 2013 after noticing that there wasn't a centralized place for event coordinators to find Christian based themes, games, and ideas for their specific types of events.