After all these felt craft ideas, I'm sure now you'll start to appreciate felt as one of the best crafting materials! Felt is very versatile and the samples below are mostly beginner level with a few harder ones mixed in.
However, with your unique creativity and interest, you can definitely take these 10 felt craft ideas and expand them to many more crafting projects for your next event. Enjoy and let's start crafting!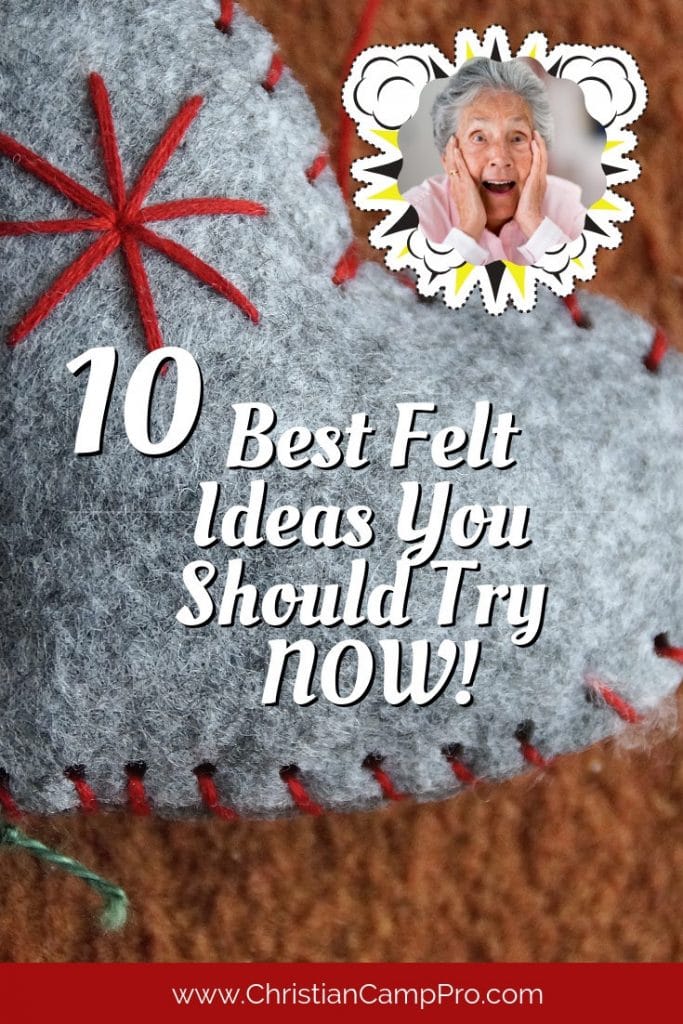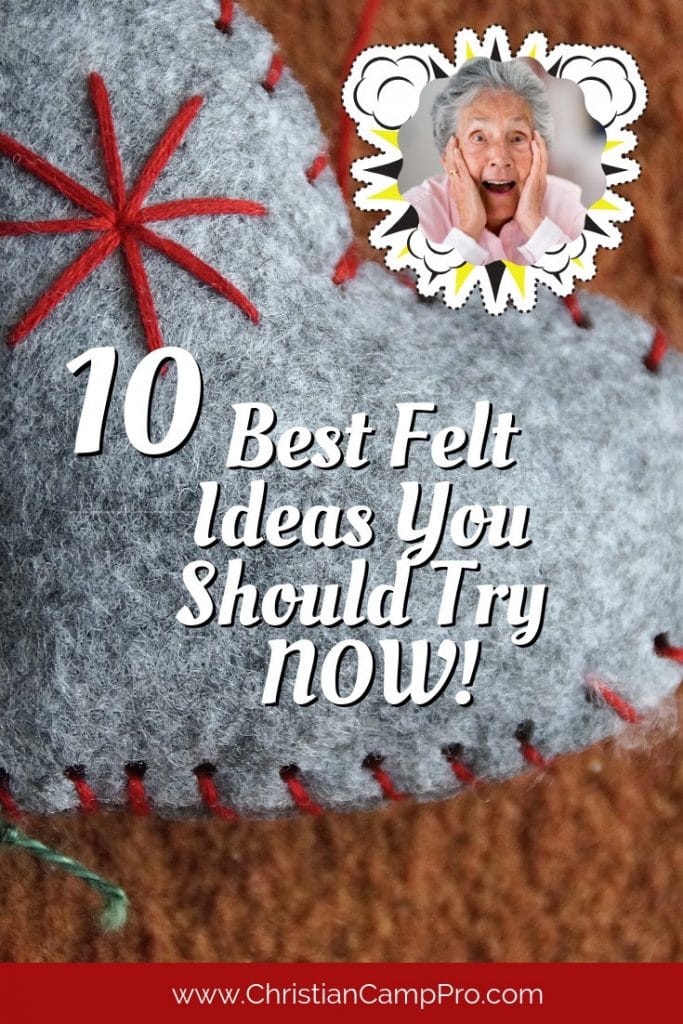 Felt Fishbowl Chain
Go under the sea anytime and anywhere with this beautiful keychain! It comes in an easy to follow instructions and what's more exciting is you can just hand sew this cool fishbowl design. Customize it to your liking and you can even go crazy with the type and color of the fish that you want to include!
Felt Notebook
Keep your kid distracted but in a good way with this crayon booklet! It's quick to prepare a notebook where you can stuff coloring pages and your kid's favorite coloring materials. Running out of party favors ideas, then this booklet is a good idea! You're not only encouraging the kids to let their creative juices flow, but you're also letting the parents have some, you know, peaceful moment for them to enjoy themselves while the kids are busy with this artistic distraction.
Felt Masks
Feeling a little playful and in the mood for an animal acting game with the kids? Then this mask is perfect to complete that unforgettable role-playing time with them! Create these woodland themed masks in a jiffy! All you have to do is prepare and cut the felt that you'll need! What's even more awesome is that these masks require NO SEWING! Meaning an easier crafting, faster preparation and a perfect bonding for you and your kids!
Felt Coffee Sleeves
Worry no more while holding a very hot cup of coffee with this cute fox coffee sleeve! With every use you'll definitely ask the famous question; what does the fox say? Start by downloading the pattern and just follow the easy step-by-step tutorial and you'll have your coffee sleeve in no time!
Felt Coasters
Feel extra love with these cute heart-shaped coasters! Anyone who'll use this will definitely enjoy their coffee or tea time. This felt craft is very easy to do and you can customize it to match the occasion! Replace the red heart with a yellow star for Christmas or you can also create moon shapes which are perfect for sleepovers!
Felt Heart Bookmark
With a cute little heart bookmark, you'll surely be inspired to read and read! This project is quick to do and very easy to prepare but will leave that lovely feeling whenever you'll use this. It's also a perfect last-minute gift idea that you can give to your loved ones!
Felt Phone Case
Here's a bright a sunny looking phone case that you will love to use every single day! This bumblebee phone case will surely transform your gloomy day to a fun-filled one! Craft a few more designs to complete and interchangeable phone case for your phone that will match your daily mood. Or how about adding a cute family signature for that family phone case.
Felt Flowers
Running out of gift ideas? Then this NO-SEW felt flowers is the right craft for you and your kids! All you need to do is cut up your desired color for the flower and heat up a glue gun to finish it! Isn't that simple? Upgrade your old bags and shirts with these lovely felt flowers that are done in seconds!
Felt Campfire Smores
Transform a boring room into a fun and wild campfire themed room! Create these s'mores felt pieces that your kids can play with anytime! Enjoy these felt art like they're the real thing. But we have to warn you, as these s'mores felt pieces may lead to a sudden campfire food craving.
Felt Trophies
With all the felt creations that we shared, it's a perfect time to share one design that is for those individuals who started to love and appreciated how felt can be a great art material. An easy to create trophy shaped felt craft is for you and for everyone who loves felt! A simple magnet can be attached to make it as a refrigerator magnet! You can also attach safety pins behind the felt trophy to use it as an award!
Don't forget to purchase a sharp pair of scissors when as this will be one of your most used tools when bringing your felt craft ideas to life!
On Sale Now
Westcott 13901 8-Inch Titanium Scissors For Office and Home, Yellow/Gray, 2 Pack
Heavy-Duty Scissors: Perfect for tasks like cutting through fabric, boxes, and plastic packages, these sharp scissors feature specialized...
Premium Blades: Ideal home and office scissors, our adult scissors feature high-performance patented titanium-bonded blades that are harder than...
Ergonomic Handle: A redesigned handle enhances comfort during use and allows for easier cutting
No convinced? Here are 5 Reasons You Should Be Doing Felt Crafts At Your Events!
Last update on 2023-11-23 at 08:09 / Affiliate links / Images from Amazon Product Advertising API