Summer is just around the corner and that means only one thing for teens—youth camps! Yes, it's that time of year again when youths from different churches plot their schedules around one of the most highly anticipated events of teens.
If you're an organizer, you may have run out of ideas after so many events. Fret not, my friend!
We have put together the 10 best summer youth camp themes to cover almost every topic relevant to today's youth.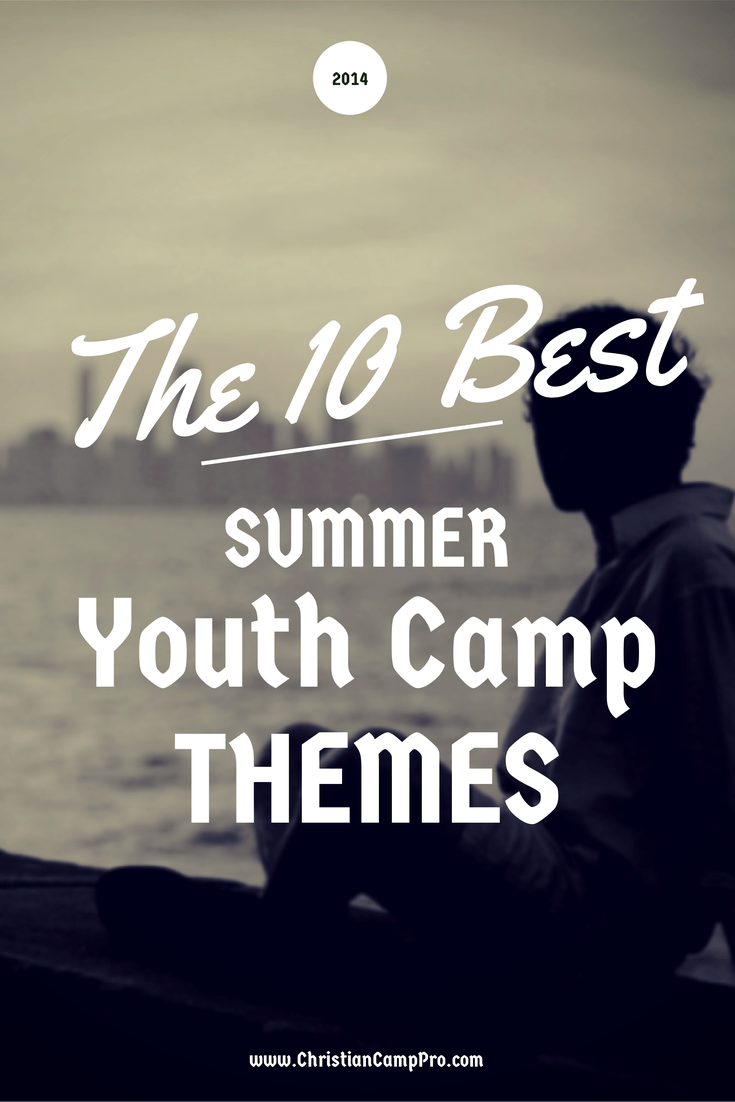 1. Divergent: Going Against the Tide of Contemporary Culture
Our youth can learn to stand strong in their faith and make decisions according to God's will—even if it goes against popular culture. Focus scriptures: Ephesians 5:15-20; Romans 12:1-2
2. Love Your #Selfie: Appreciating God's Masterpiece in the Mirror
Many teens have self-esteem issues which can be addressed by having a proper view of their beauty and significance in God's eyes. By going through God's Word, they will be able to see that their uniqueness is God's special thumbprint in His relationship with us. Focus scriptures: Psalm 139:13-18; Ephesians 2:8-10
FREEBIE: We've planned out the "Love Your Selfie" Retreat Theme in detail for your here.
3. Catching Fire: Igniting Our Faith in God
Designed for those new in the faith and those who have grown cold, this camp establishes the perfect foundation for those who need a jumpstart on their faith in the Lord both spiritually and practically. Focus scriptures: Ephesians 2:1-10; James 2:14-25
FREEBIE: We have fully outlined this theme for you here!
4. Face the Book: Living an Accountable Life
It's important for our youth to understand that their decisions today matter in light of eternity. This camp teaches them to live an accountable life before God and others. Focus scriptures: 2 Corinthians 5:9-10
5. Follow and Share: Living as a True Disciple of Jesus
More than following a set of rules, Christianity is about following and sharing God's greatest gift of all. Being a disciple of Jesus is primarily about following and sharing Him. Focus scriptures: Matthew 4:18-22, 9:9-12, 28:18-20
FREEBIE: We've planned out the "Follow and Share" Discipleship Retreat Theme in detail for your here.
6. The Fantastic Four: Family, Friends, Foes, and Affections
Talking about relationships is a sure-fire way of engaging our youth to talk. Having an entire camp's theme revolved around the most crucial ones will surely engage them from start to finish as they learn what God has to say about each one. Focus scriptures: Ephesians 6:1-3, 1 Timothy 5:3-8; Daniel 1, 3; Romans 12:14-21; Ruth 1-4
7. Clash of Clans: A Game of Kings
Lordship of one's life will be the central issue tackled in this camp as teens learn that dependence is better than independence from the Lord.
8. The Voice: Wise Counsel from the Book of Proverbs
Solomon's words of wisdom contain some of the most timeless truths our teenagers can learn from regardless of which century they belong to. Campers will learn how to apply God's Word in their daily walk. Focus scriptures: Proverbs 1-3
9. Days of Future Past: How Your Past Determines Your Future Success
Joshua followed Moses carefully in the past and when it was time for him to lead, he secured a successful future for him and God's people. By tracing Joshua's path to leadership, our youth will learn principles for success which they can apply today.
Focus scriptures: References to Joshua in Exodus and Numbers especially Exodus 17:8-15, Numbers 11:28, 27:12-23; Joshua 1, 24
10. (Only) One Direction: Jesus' Basic Principles for Kingdom-Minded Youth
Jesus Christ is the Way but His way is the only direction we should follow to live an abundant life. In the Sermon on the Mount, Jesus provides our teens with the right direction for living a kingdom-focused life. Focus scriptures: Matthew 5-7
FREEBIE: We've planned out the Only ONE Direction: A Rocking Youth Camp Retreat Theme in detail for your here.