Do-It-Yourself projects are almost always going to be a favorite among men. This type of activity gives a guy a chance to showcase what they do best, work with their hands and show new skills that they've learned.
DIY leather crafts for men give a man something they can take home with them after a men's retreat is over. A leather craft such as a belt, coozie, ring, etc. also gives him something that will remind him of his experience.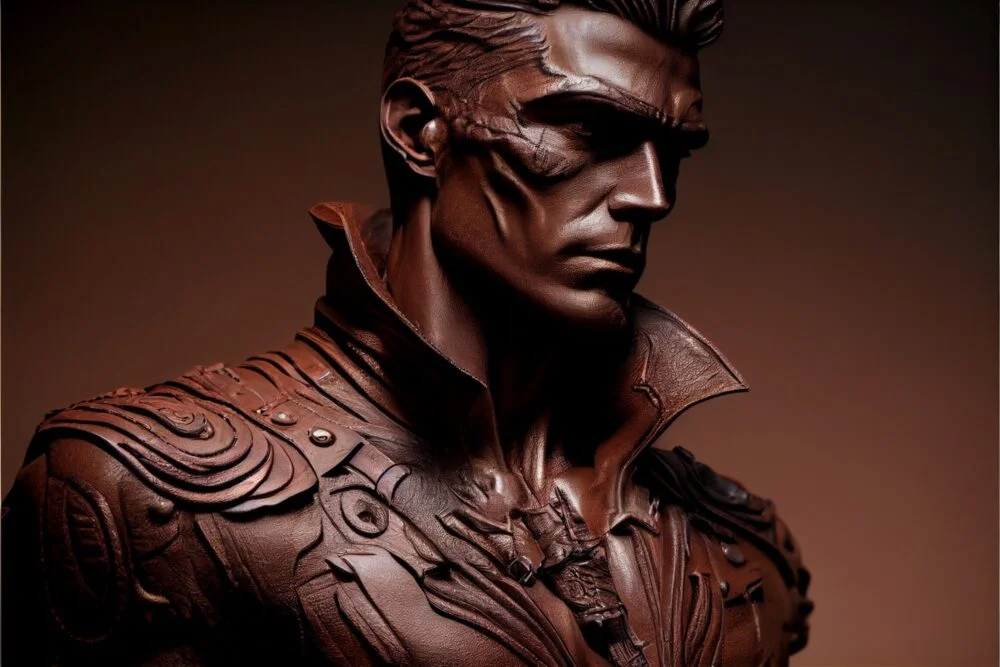 If you have an upcoming men's retreat and you're looking for an activity that will actually engage men enough to want to do it, then a DIY leather craft is a must. Do-It-Yourself activities for men actually have many other benefits aside from the end product, here are some that will spark your interest:
It engages men in a unique way causing them to open up and share stories
It usually costs less than buying something new
DIY leather crafts for men will let the men learn something new and fulfilling
There's a feeling of fulfillment once completing your craft
Your next question may be, what kind of leather crafts for men are actually practical? To answer that, why don't we look at the things that are usually used by men on a daily basis. Perhaps a journal, ring, coozie, dog collar, mouse pad, etc.
It's a fact, that men like using leather – from their belts, shoes, wallets, and even bags. If you think about it, men and leather match very well. That's why you should host a leather crafting activity for men at your upcoming men's retreat or church gathering!
The sound of leather crafting may intimidate you, but believe it or not, there are many leather crafts that can be done even if you're not the handyman or DIY type. Today we will be sharing some easy and amazing leather craft ideas that you can do at a men's retreat or church gathering.
So what are you waiting for? Gather these materials, set up a workbench or two, and let's start crafting these leather craft ideas for men!
On Sale Now
Leather Key Chain for Men
No doubt about it, men tend to have a lot of keys to manage. Whether it be from their mowing shed, workshop, place of work, or house. Start your men off easy by creating a custom leather key chain. Be sure to add something to it that reminds them of the retreat!
Leather Mug Coozie
The men in your group likely have a favorite drink. Maybe it's coffee in the morning or maybe it's sweet tea in the evening. Creating your own custom leather coozie is a great place to start!
Leather Dog Collar
Don't forget man's best friend! Sometimes a good walk with their favorite K-9 is the perfect way to meditate and get some exercise at the same time. Forge the bond with their favorite dog by creating an easy handmade leather dog collar.
Leather Mousepad
Some men are mechanical, some are tech-focused. A leather mouse pad is a great way to engage all those geeky dads (like myself) out there.
Leather Sunglass Case
Eyeglasses, sunglasses, or both? If you're tired of scratching those optics then a leather sunglass case is for you. I know I wish I had this before scratching my favorite pair of shades!
Manly Leather Washer Bracelet
A bracelet isn't usually the first thing that comes to mind when creating a leather craft for men, but this arm wear is both mainly and easy to make.
Leather Cord Keepers
You don't have to be a techie to love a good leather cord keeper. Are you tired of the jar full of cords? Why not stay organized and make these cord keepers for your whole family?
Leather Journal for Men
Journaling is a great way to get organized and remember your thoughts. Maybe you write your sermons down or just want to take notes each Sunday. This is a great way to keep your papers protected! What I like best about leather journal covers is that they get better with time.
Leather Coasters
Tired of those circles on your end tables? Here is a simple guide to create a set of leather coasters for your household or even to give away as a gift.
Leather Rustic Ring
Looking for a great way to be both rustic and manly? Leather rings are a great place to start. They age well and feel good on your hand. Create your one of a kind craft today.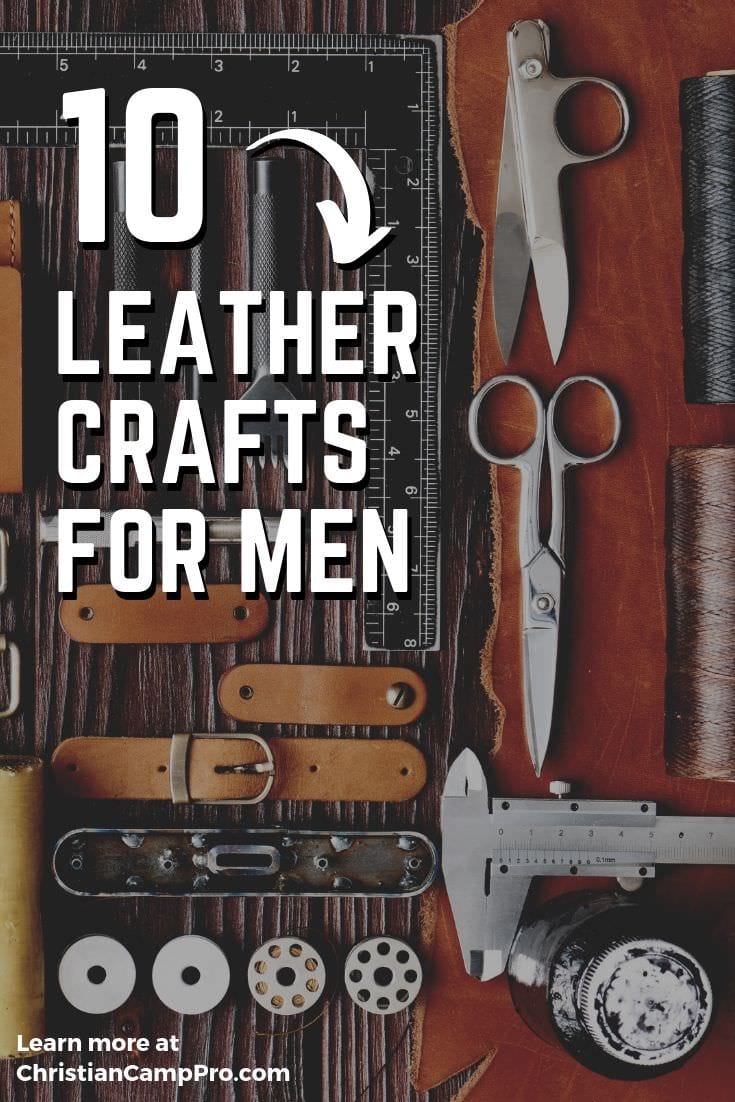 Last update on 2023-09-01 at 13:19 / Affiliate links / Images from Amazon Product Advertising API