Summer camps usually mean spending long days outside having fun with your friends and making new ones. But did you know that one commonly overlooked thing an ruin your summer camp experience?
Youth have packed schedules with various fun activities that they usually don't notice that their time outside is causing them harm and it can be quite painful. Even on cloudy days, these sun's UV rays are still capable of burning our skin which is why it is important to prepare sunburn treatments to lessen the impact of a burn if it happens.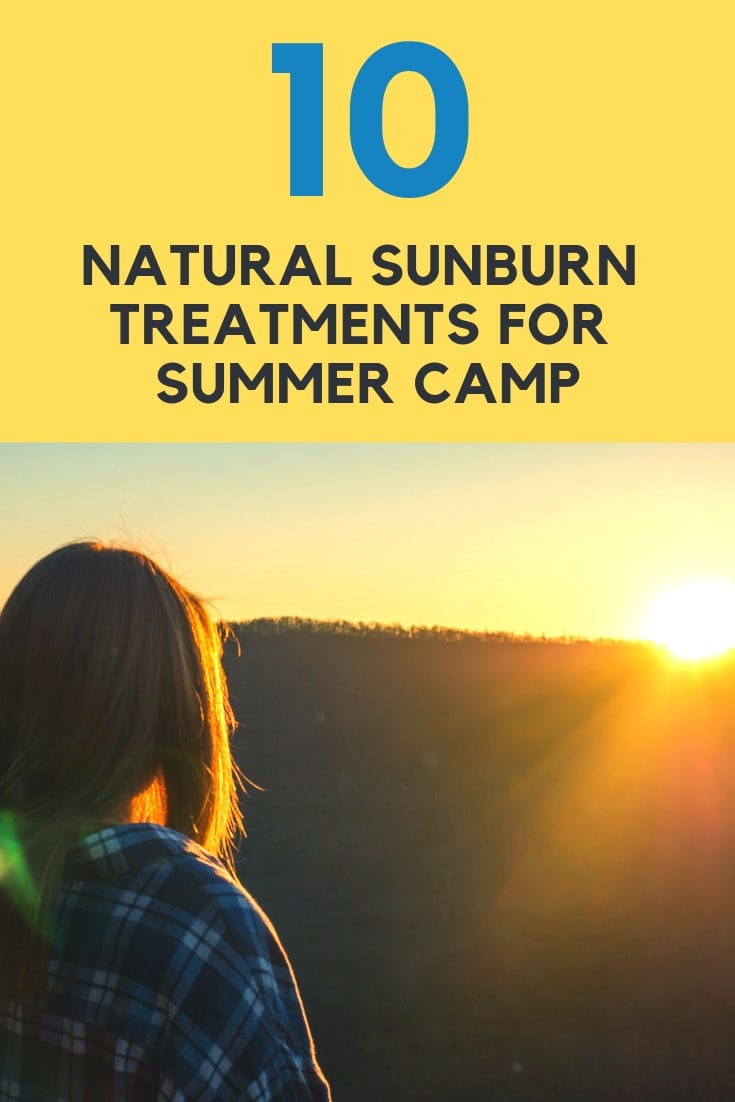 Sunscreens are readily available and usually the first option for parents to pack for their child's protection at summer camps. However, as a parent, we're really not sure whether they're really applying the sunscreen or following it's instructions of proper usage. Because of this, you may consider preparing a safe and natural sunburn treatment for your child (or their friends) in case the worse happens.
Before covering the 10 natural sunburn treatments that you can easily prepare or have on hand, here are a few quick tips that we can observe to lessen the chance of getting burned aside from just using sunscreen.
How to prevent sunburn
Cover up – pack lightweight cotton shirts or sun shirts with SPF. These will provide extra coverage without adding heat to your youth's body. Examples:
Hats on – another quick way to minimize intense sunburns is by having your teen wear a sun hat to avoid sun exposure especially on the face. Examples:
Shades on – this will not only cover up some of your face, but will also protect your eyes from strong UV rays. Examples:
Drink up – Some people, like Tom Brady, believe that staying well hydrated will also help in preventing extreme sunburn because your skin is not as dry. While there isn't scientific proof of this, it is always a great idea to stay hydrating when in the sun.
Stay informed – it is best to discuss how sunburn can become a very serious matter. Informing youth of the dos and don'ts should help prevent serious sunburn cases.
So what are the 10 Best Natural Sunburn Treatments? Here they are: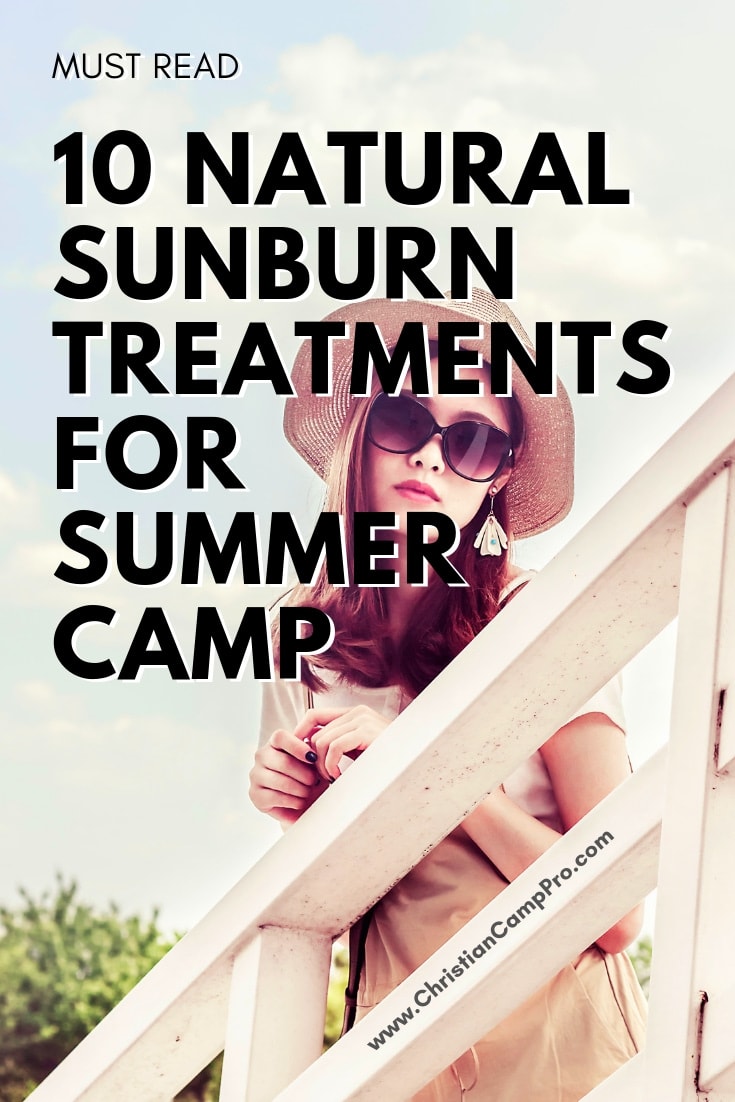 Apply a cold compress to soothe the burnt area of the skin. Do not apply ice though as it may burn the skin even more.
Dab some apple cider vinegar as it corrects the skin's pH and promotes skin's healing. Others claim that it also prevents blisters from forming the next day.
Mix water and Epsom salt together and place in a spray bottle. This is a natural anti-inflammatory that can be an instant burn relief.
Brew five to six bags of tea and cool down. Soak a soft towel, and apply it onto the burned area for 30 minutes to minimize a painful sunburn.
Make a paste with baking soda and water. Now spread it over the sunburn area to reduce inflammations and itchiness.
Apply honey to speed up healing and reduce infection of serious burns.
Use a cold milk compress to reduce heat and ease the pain.
Make a DIY lotion that is made up of anti-inflammatory ingredients such as cucumber juice, aloe vera gel, and coconut milk. This lotion is also moisturizing that soothes the skin.
Take a special sunburn treatment bath using with hazel, cucumber juice, milk, baking soda, apple cider vinegar, oatmeal, and tea. Soak the burned area for 15 minutes to promote healing. Make sure that the bath is just warm to touch as hot baths can make your skin even drier. Apply lotion afterward.
Create your very own sunburn treatment gel with the following ingredients in a small jar – pure aloe vera gel, lavender oil, and peppermint oil. Applying this to a sunburned area will provide a quick soothing relief.
No one can really avoid the sun. But making sure that you and your teens are well informed about how you can lessen the chance getting sunburned will make a difference.
Print and Share these natural sunburn treatments and tips to help others stay safe in the sun. While at summer camp, be sure to wear the proper attire to minimize your sunburn chances.