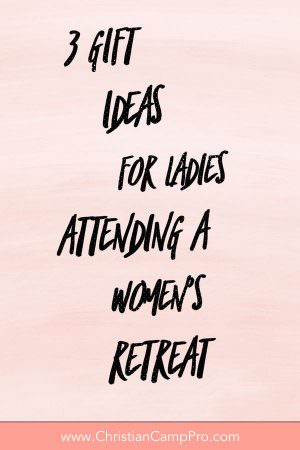 Christian women are some of the most patient, most loving, and most authentic people on this earth. And if your church is spiritually healthy by any means, you've likely seen this truth firsthand. These are women who have a true desire to serve the body of Christ and empower others to do the same.
That kind of dedication deserves to be recognized and rewarded by the Church far more often than it is. So if you have a ladies' retreat coming up, see it as the perfect opportunity to show your appreciation for the women in your church. Here are 3 wonderful gift ideas to keep in mind:
Two things that are becoming increasingly popular among adults, and especially women, are devotionals and coloring books. Devotionals are a practical means of getting into the Word of God and applying its insight to real life situations. Coloring books are simply a way to retreat from everyday stress and recharge through creativity.
What could possibly be better? Only one thing: both of them combined. This coloring book devotional incorporates gorgeous images into a 30-day study of scripture. You can now provide your retreat guests with a peaceful and relaxing way to meditate on the Word of God.
These days, everyone seems to be on the go – and women are no exception. For people who are always moving from place to place, a travel mug can become an essential companion. Whether it contains coffee or another hot beverage, it certainly keeps them at peace each and every morning.
Fortunately, you can buy travel mugs that not only serve their intended purpose, but also serve as powerful reminders of our hope in Christ. Some may feature helpful Proverbs; others may feature simple words of encouragement that point to the truth of scripture. What better way to start the morning than with uplifting words and coffee?
The old saying, "Diamonds are a girl's best friend" is more than just a cliché. Despite a bad reputation among many more reserved believers, jewelry is not inherently sinful. In fact, it can be a beautiful expression of faith in God. It's no secret that women love jewelry, so why not utilize this fact to the glory of God?
There are plenty of bracelets, necklaces, and other pieces of jewelry that feature Bible verses, crosses, and other not-so-subtle references to the Christian faith. If you can find one that is inexpensive, yet well-made and visually appealing, the women at your retreat are sure to feel loved and appreciated.