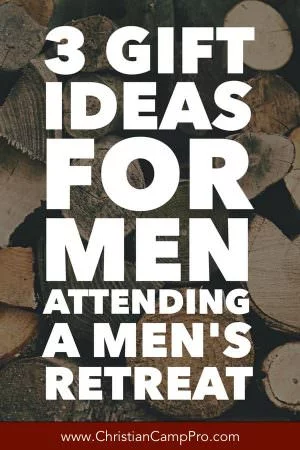 Gift hunting can be one of the toughest parts of finalizing your retreat preparations. Everything else may be in order – the reservations, the food, the speakers, and more, but until gifts are bought for every last guest, nothing feels complete. This is a reality that applies to all retreats, including the men's retreat that your church may be planning.
It's not uncommon for event coordinators to stress over buying the perfect gifts. Some worry about buying gifts that are practical and won't be left to waste. Others worry about buying creative gifts that aren't too generic or boring. But there are definitely gifts out there that are useful, authentic, and unique – if you know where to look. Here are 3 men's gift ideas that won't disappoint:
At first, football and Christianity may seem to be on completely opposite ends of the spectrum, but there is actually a connection between faith and sports that is seldom explored. Many professional sports players profess to be followers of Jesus Christ and are ridiculed for it all throughout their careers.
Super Bowl winning head coach Tony Dungy experienced this firsthand, leading him to write The One Year Uncommon Life Daily Challenge, a book that inspires believers to lead godly lives even when the rest of the world is living differently. This would make a great, encouraging gift for the men at your retreat.
A lot of men tend to carry pocket knives, for a variety of reasons. Pocket knives can be incredibly useful, whether it comes to survival situations or simply opening boxes. However, they actually have the potential to be more than just practical tools.
Some pocket knives are meant to display the faith of the men they belong to. They may feature Bible verses or other simple phrases that ultimately serve to remind you of the goodness of God throughout the day. These are small, yet wonderful gifts that any man would be grateful to receive.
Let's admit it; we all start off the day on the wrong foot sometimes. We all have days when our thoughts are filled with negativity, and we simply want to make it through the day. But during those times, all we really need is to remember how amazing the love of God is.
One reminder of that can come in the form of a coffee mug. Mugs that feature scripture or motivational phrases are sure to brighten the day of whoever uses them. Now instead of starting the day off with grumbling, your attendees can start it off with coffee, meditation, and Jesus – the perfect combination.