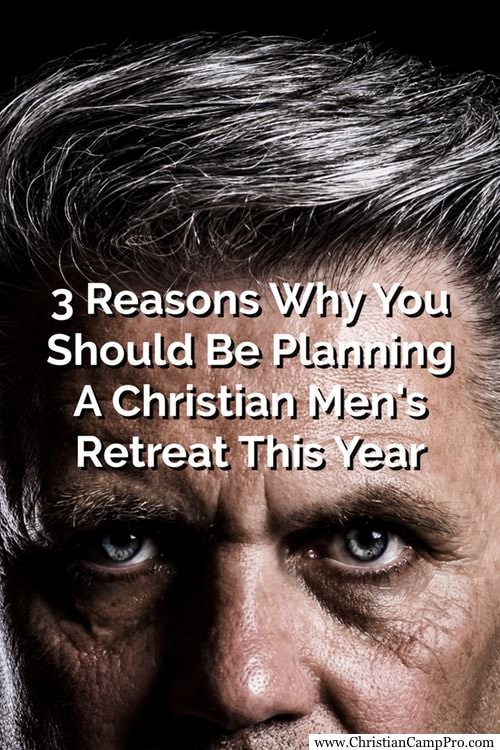 Christian Retreats can rejuvenate and refresh the spirits of participants. Taking time out of life to commune with God and talk to Jesus is important for every Christian man. The rewarding experience of a Christian men's retreat has the added benefit of filling one with Christ's love, renewal of fellowship in parishioners, and the reward of great memories.
Men can expect the retreat to offer a clean place to stay, hot meals, and a variety of activities. Rustic decor simulating a men's hunting lodge is usually an added bonus. However, the ministry should always be the main focus of the time spent in the retreats, and as such participants should pack light. Men participating in the event should not pack anything that may distract from the retreats main purpose. Bring a journal, a bible, and several changes of clothing.
1. Retreats Foster A Spiritual Rejuvenation
How long has it been since you were silent in the presence of God? Our hectic day-to-day life can be a barrage work, commutes, family, to-do lists, and other necessary tasks that distract from god. However, every once it a while it is important to take time away from the day-to-day and reconnect with the Lord.
It can be incredibly refreshing for Christian men to retreat and focus on the Lord. However, the individual participants are not the only ones who benefit from the retreat. When a group of men participate in a retreat, the entire church benefits from their actions. The men emerge from the retreat renewed, refreshed, and ready to share spiritual truths. Christian men's retreats ensure that the church's teacher and leader are prepared to minister and encourage the other members of the congregation.
2. Retreats Are A Great Way To Become Acquainted With Fellow Christian Men
Do you really know the men in your church? Men who go to retreats within their church are given an opportunity to earn a greater understanding of the other men within the congregation. The activities and group time within the retreats strengthens bonds within the church and often forges new friendships. The relationships fostered within the retreats develop a unity that can be seen and felt throughout the entire congregation.
3. Christian Men's Retreats Are Fun
How often do you get away and have fun? Retreats often feature a number of fun, community building spiritual exercises. These exercises are easy ways for participants to break the ice and form friendships. The laughter, joy, and fellowship experienced within the retreats is one of the many ways that Christ can be experienced by believers.