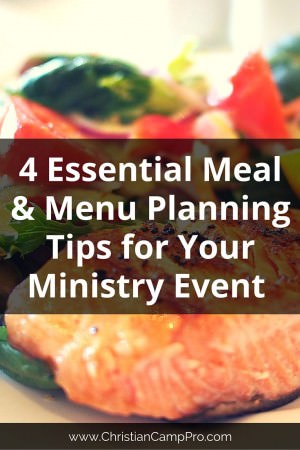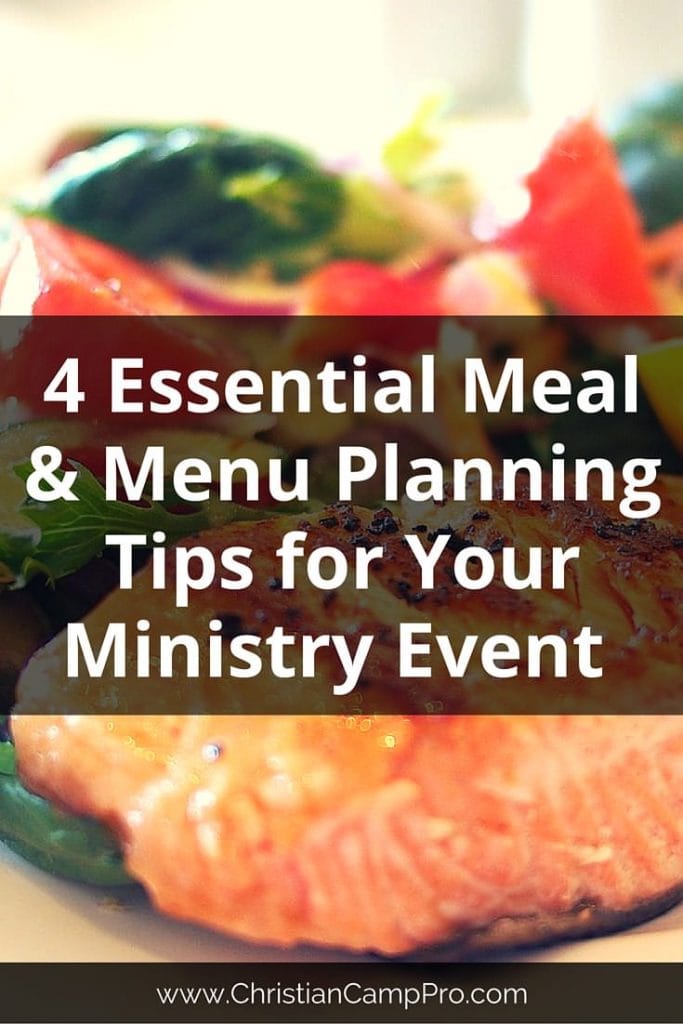 Planning a ministry event can be an exciting time; you know exactly what you want to see, and you're working hard to make it happen. While it's important not to over-burden yourself with the details, there are some details that you just can't overlook. If your group is going to be cooking their own meals during the event, food is the one thing that you absolutely have to plan for. If you are in this situation and aren't sure how to get started, look over these 4 essential meal and menu planning tips for your ministry event:
Keep the meals simple.
Sometimes the most satisfying meals are the most simple; you don't need a steak dinner to make your event memorable. Simple meals are easier to prepare, faster to make, and also make for a faster cleaning process afterward. Not to mention, if you have novices in the kitchen, there's far less room for error. Don't go experimenting with complicated recipes to impress the people in your group; stick to the tried and true methods, and your ministry event will be all the better off.
101 Recipes for Preparing Food in Bulk: Everything You Need to Know About Preparing, Storing, and Consuming with Companion CD-ROM (Back-To-Basics Cooking)
Do some skill-searching.
We all have unique skills and talents given to us by God to use for His glory. If, for you, cooking isn't one of them, it might be a good idea to seek out people who are gifted in that area. In every group, there is always undiscovered talent; don't let it go to waste. The cook will enjoy exercising his or her skills, the people will enjoy eating, and you will enjoy relaxing instead of rushing to prepare every single part of your event.
Don't break the bank.
This tip goes hand-in-hand with the previous one. Expensive and fancy works well in a five-star restaurant, but when it comes to a ministry event, overkill would be the more appropriate word. No one goes to a ministry event simply for the food (or they shouldn't, anyway). Your event has a much bigger purpose than to fill empty stomachs; it is meant to fill empty souls, to stir up a hunger for God, and to satisfy it by connecting people with Him. If you spend less money on food, you can spend more on the things that matter the most.
Watch for food allergies.
A final word of advice is to always remember the unlucky people who physically can't be content with just any kind of food. Some common food allergies are nuts, shellfish, eggs, and gluten. Lactose intolerance is another common condition to watch for. Even if you don't think anyone in your group is allergic, or even if just a few people are allergic, it's essential to make the appropriate accommodations- out of kindness, not just courtesy. People can tell when you genuinely care about their health and wellbeing, and if you simply put in a little extra time to suit their needs, they'll appreciate it.