Planning a retreat on a budget doesn't have to be a stressful experience. Great retreats focus on fun, team building, well-planned activities, useful knowledge, and memories for attendees to take home with them.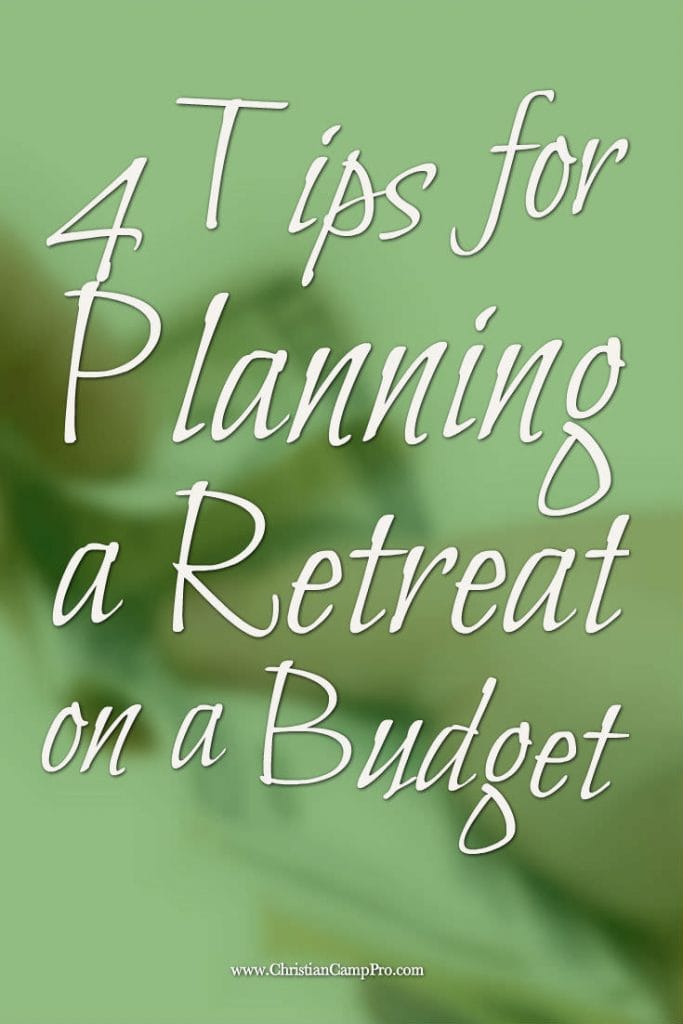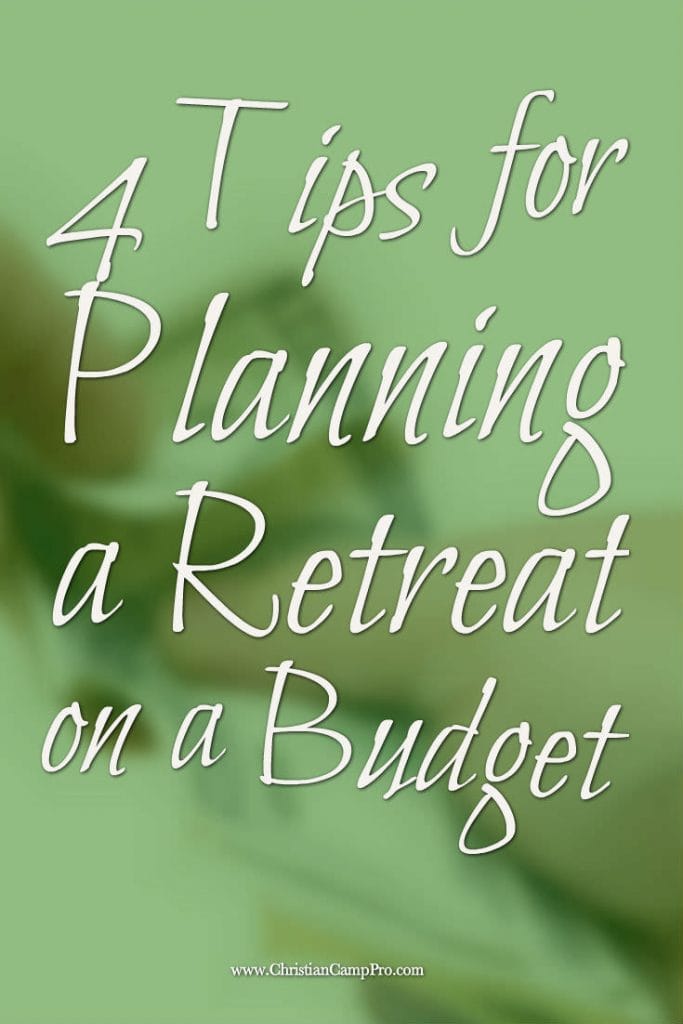 Therefore, you don't have to break the bank to bring people together, and make sure everyone has a blast! These 4 tips are your guide to hosting a great retreat while staying within budget!
Establish Your Budget and List the Essentials
When you establish your budget, you will be able to effectively plan the areas where you can afford to cut costs and those areas where you can't. You should begin by making a list of essential items that you will need for this retreat.
Beside each item, write an approximate budget for each. Once you have listed all of the essentials, tally it up to make sure it is within the overall budget, if not, revise until it works.
The necessary items that should be on your list are things like the meeting space rental, supplies (pens, pencils, dry erase markers, colored pencils, if applicable), reading material (pamphlets, brochures, handouts etc.), meals and snacks, facilitator costs, equipment rentals (i.e. paddle boats), rental van or bus, and mileage.
Find Cheap or Free Local Meeting Areas
Finding a meeting area to host your retreat can be one of your biggest expenses. Instead of hosting it in an exotic high profile location, like a luxury golf course, why not seek out more local areas, like Christian retreat facilities in your own state?
Many of these offer extremely affordable rates which include lodging, activities, meals, meeting rooms, etc. By staying within your local vicinity you will not have to incur extra expenses for your transportation mileage either.
Be sure to visit the Christian Camp Pro directory to find excellent Christian facilities around your location such as Oasis Christian Center in KY!
Share Some of the Responsibility with Participants
When advertising the retreat, be sure to include a list of items for your attendees to bring with them. This way you are sharing the financial burden, and they won't mind bringing a few of their own supplies.
Essential items like notebooks, pens, stationery items, and anything else that may be necessary. If they require specific books, have them bring them to the retreat.
You will save a great deal of money if you are not responsible to purchase all of these items yourself, but it is a good idea to bring some extras just in case.
Opt for Budget-Friendly Activities
Activities are some of the main events that people expect at a retreat. Activities do not have to be expensive for people to have a great time, and no one will even think about what it cost you.
A photo scavenger hunt is a great game for opening your retreat and costs next to nothing! Opt for outdoor activities like paddle boat racing, kayaking, or badminton, instead of luxury sports like golfing, boating, or skiing.
These are much more cost effective and are also superior team building exercises, rather than competitive.
Planning Is the Key to Success
Plan everything in advance and ensure to have any handouts or reading material prepared prior to the retreat. Be sure to have a checklist!
There is nothing worse than a poorly organized event! It's a great idea to have an agenda or itinerary so that on the day of the retreat people will know what to expect in advance.
Whether the retreat is corporate, youth-related, religious, or spiritual, plan in advance and expect success!