What everyone loves about crafting is it lets anyone create unique gifts with the use of materials they have on-hand. Crafts encourage imagination and community engagement while creating something new! For your next event, why not create the most popular Christian symbol; the cross?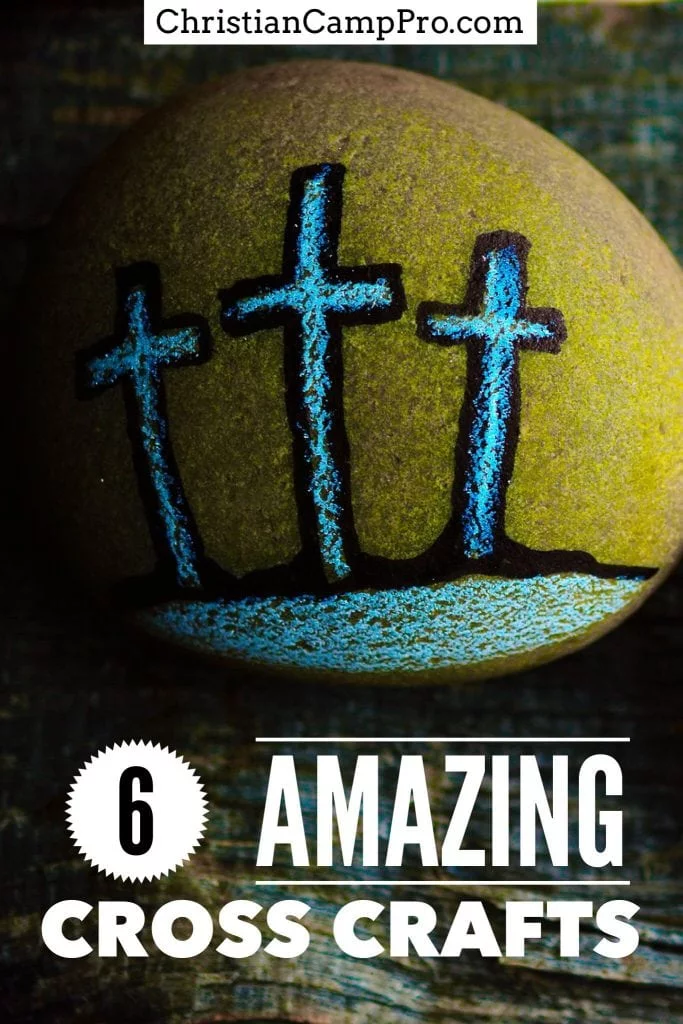 For this article, you're in for few cross crafts that are easy to do! These crosses can be displayed and can also serve as your event's DIY Giveaway. But before we start, let us remind you of the significance and importance of the cross.
If we'll think about it, the cross is one of the amazing symbolism of Christianity that almost everyone is familiar with. You'll often see it houses sacred places, books and even accessories. The cross symbolizes a lot of different things but most importantly it serves as an important reminder of God's love for us.
Placing crosses around the house or in a place where we can see it instantly have been practiced for ages already since for some the cross provides security and protection in one's household.
Others also keep their own cross on hand as a reminder of Christianity and to never get confused with the other doctrines and beliefs that are presently rampant. The cross also serves as a comfort to others who are feeling down and depressed as they cling to it with the feeling that God is close to them to help them with their struggles.
The cross is very important as it holds much representation among us. So what are you waiting for? Let's start crafting these amazing cross crafts and be reminded of Gods immeasurable love for us.
TWIG CROSSES
Holding an outreach program soon or an outdoor camping in the woods? Then the twig cross is the perfect cross craft that you and your campmates can do. Set up a mini station of the cross with twig crosses using the twigs that you can find in the area. These twig crosses can be used during camp activities such as prayer together, confessions and devotion time.
Leaving few twig crosses around the event's place will also be a perfect way to let everyone to explore the area and spend a good time talking to God on their own when they find the twig cross. Create a small version so they can serve as the event's or camps giveaway which everyone can take home, plus you can add a tag with Bible verses in it.
BAND-AID CROSS
If you're looking for a great activity that will allow everyone to pour out their hearts and deepest sorrows, then the band-aid cross craft is a good activity to consider. Let everyone grab a piece of band-aid and ask them to write down their struggles in life, sorrows, pain and deepest heart thoughts in it.
Then each of them will place these band-aids on a prepared cross. Doing this activity is a good representation of God's love for us just as how He let His only Son to be crucified just to deliver us from sin.
This activity will help let everyone pass on their trials to God and it will remind them that with and through God everything is possible and God will never leave us even in times of trouble and struggles.
CLOTHESPIN CROSS
A good meditation or devotion activity that you can host in your next event is the clothespin cross. Here, prepare a cross made with strings situated on a flat surface whether vertically or flat on a table.
Use this to let everyone write down their thoughts and messages to God and with a clothespin, attach these notes onto the string to create a clothespin cross craft that everyone can visit and read on during the event.
Everyone can do it anonymously as well if they find it hard to express their feelings towards God. Just let them drop the notes in a box and randomly grab the notes and pin them on the cross.
HANDPRINT CROSS
Let everyone's artistic side flow with the handprint cross! It's a perfect group activity while being reminded of God's love. Setting up a big white space to create a handprint cross craft with the help of everyone will create a good camaraderie among the attendees and it will let them bond with other while having fun.
Prepare different paint and start creating the most colorful handprint cross craft! Why not create a massive handprint cross as well by organizing a bigger group and preparing a bigger white fabric. It will definitely be a fun experience for the community.
WOODEN BLOCK SCRIPTURE CROSS
Another creative way to create a cross craft is through wooden blocks. You can also use this activity during team-building exercises and other church get-togethers. Having everyone participate will create a deeper bond with each other. This project is very easy to do since all you need to prepare are markers and wooden blocks.
Everyone can participate by writing down their favorite verses and decorating the block. Once done, it is now time to assemble the blocks to a big wooden cross. This activity will definitely excite everyone who'll participate especially the fixing of the cross.
POPSICLE STICK CROSS MAGNET
The best way to end a fun and exciting event is to make sure that everyone gets to take home something that will remind them of that event. Here's an extra cross craft that you can follow! The Popsicle stick cross is very easy to prepare and do plus it's a cute representation of God's love.
Anyone can do this cross craft and customize it with their personal preference. Once done, all you have to do is glue on a magnet at the back of the cross, attach a tag with the event's details, and take it home as a reminder of the fun activity. These self-adhesive magnets make it even easier!
God's love is undeniably amazing as He kept on blessing us even with our shortcomings. He even let His son die on the cross to show us that we're loved. The cross should be a reminder of everything that God had done for us but take note that even without the cross, God will never ever leave nor forsake us.