This is a guest post from Cindy Herrera from the Hunt and Lunch blog.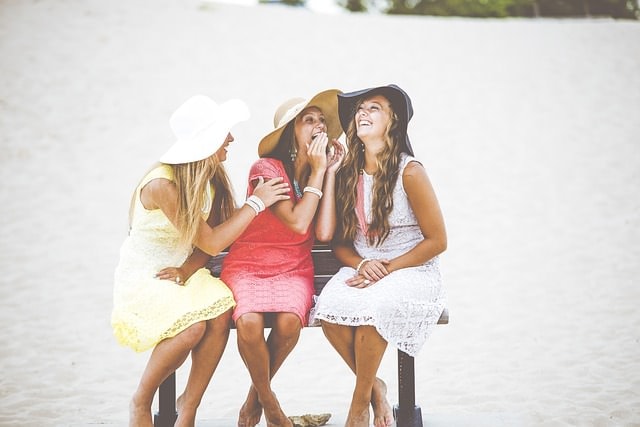 Every woman should go on a spiritual retreat at least once in their lives. Women have a lot of reasons and excuses not to go. I'm sure you'll say something like "It's too long. Who will take care of the kids?", " I'm a little scared," "What good will it do for me?", and "retreats are not my thing. I'm a strong, independent woman". But after you see your friends coming home from a retreat and they start sharing their wonderful experiences, I bet you'll regret your decision not to join them.
You see, retreats are not just a form of relaxation. Actually, it's more in-depth than merely rest and relaxation. I've been a devout Christian since I was a kid and for me, spiritual retreats play a big part in a person's spiritual formation. In essence, spiritual retreats are a way of "withdrawing" (not running away) from the noises and worldly problems, re-shifting of focus, and opening your senses and heart to the Almighty.
BUT, retreats don't have to be all prayer and meditation inside the four walls of a retreat facility or a building. For me, it should be set in a place that has a relaxing ambiance and a fun atmosphere. Some place like a beach – yes, I want retreats to be a "little getaway." Perhaps, more women will be enticed to attend spiritual camps if it's set on a beautiful beach.
Why the beach?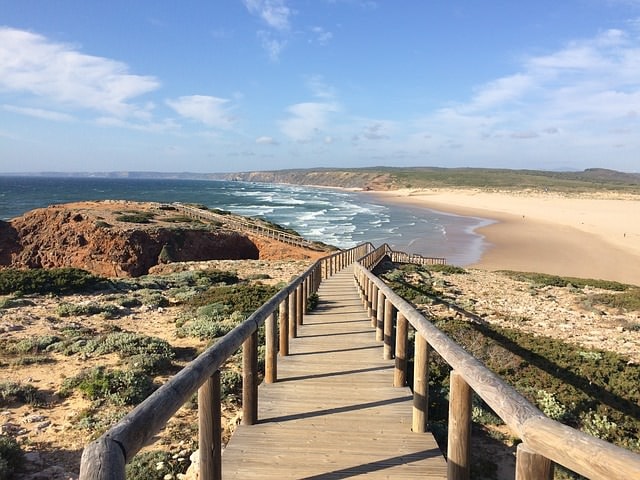 A beach is a fantastic place for a week-long retreat. It's quiet, beautiful, and relaxing. The magnificence of the shore and the endless horizon of the sea will really make you bow down on one of the colossal creations of the Almighty. Don't you want to walk barefoot on the sand at night and hear the roaring of the waves and feel the cool breeze?
Personally, one of my favorite places to reflect and pray would be a spot in the sand a few feet away from the shore where the wind directly hits, and the waves are noisy. The only noises I wanted to hear is the waves and God's Word speaking to me. I love to read a couple of Bible verses quietly and digest every single word then reflect upon it afterward.
If you haven't tried doing that, you should. It's a very peaceful and spiritual experience. Actually, you don't need to do it on the beach, you can do it in any natural landscapes like mountains and campgrounds. I'm an avid camper too, so I often go camping and one of my recent discoveries were two campgrounds that can be great retreat venues, the Cranberry Lake Campground and the Minnewaska State Park Preserve. There's just something in these natural and scenic landscapes that brings me even closer to God – I love how I can marvel at his creations and reflect on his word at the same time.
So let's assume you've finally joined a beach-themed ladies' retreat. The next thing to expect would be the activities.
The Activities
Prayer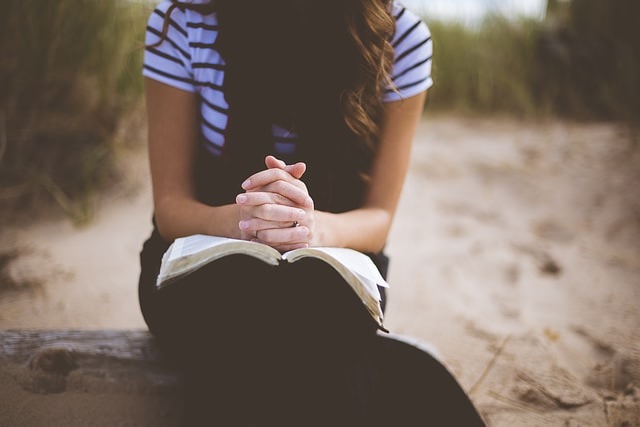 Prayer is the core of spiritual retreats. Yes, any devout Christian prays every day, but more often than not it's for a brief duration. It's hard to pray and hear God's Word when our days are so structured, and we need to keep up with worldly tasks and family responsibilities. This is the main reason why retreats run for a couple of days to a week – to devote a long time to prayer and reflection.
Sharing of stories
Sharing your stories and experiences are a fun and inspiring part of the retreat. The retreat coordinator will ask the participants to share stories of the first time they discovered God, their woes and struggles and how they found comfort in God, and even their current status and how they're dealing with it knowing that God is there to guide them. It's also encouraging for others as we share kind words and remarks that uplifts their souls. Of course, the stories will be based on the theme for the day (for week-long retreats).
What worked best for me was to facilitate the sharing in small groups – like 4 to 5 people per group. I'm not a stage person, and I find it more comfortable to say sensitive things to a smaller group of individuals. It feels like you could talk and continue talking if the few people in your group are attentively listening. It's also fun to meet strangers and know their stories.
Sharing stories is absolutely inspirational. I gain a lot of inspiration from people who went through a lot of things far worse than me and found strength and healing in God. Meeting and talking with fellow believers unites us to serve God and our fellow brothers and sisters better.
I'm quite sure you'll be a transformed individual after the retreat – both spiritually and emotionally.
Catechetical Lectures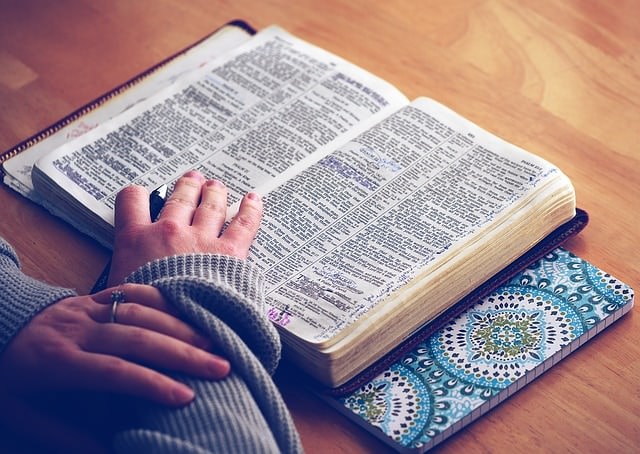 Pastors or spiritual leaders will give out catechetical lectures and recount stories from the Bible to freshen up our memory and inculcate wisdom into us.
The lectures of His Word will expose our inner selves and open our hearts up to God. I learned that God knows any human being more than he/she knows himself. We'll discover our inner self more, including both the good and bad inside of us.
What I genuinely love about hearing lectures is the fact that it opens me up to the brighter side of life and pushes me to take the leap – snatching me away from my comfort zone, letting go of all physical problems, and finally, re-shifting my focus to the things that truly matters in this lifetime.
Solo Time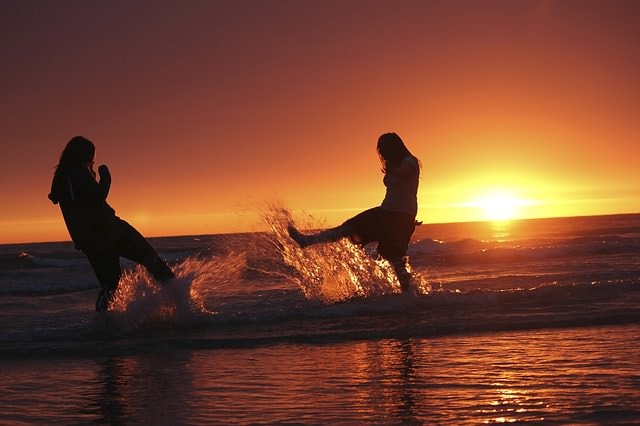 When I attended a beach-themed ladies' retreat seminar, we had an early dinner every day, and after that, we were free to meditate on our own or with other strangers-turned-friends.
What most ladies and I did was bring our bibles to the shore and sit in the sand. We were mostly reading and meditating on our own.
I mentioned at the start of this article that the beach is one of my sanctuaries and that I feel more connected to God when I do my meditation right beside the shore. I guess other fellow retreaters thought the same because I had a hard time finding a spot because the shore is dotted with people clutching their bibles. Haha!
Some would form small groups and share their thoughts on verses and scriptures. Most of us did this for a good 2-3 hours and then chatted the night away or enjoyed some local activities.
You'll surely make new friends at a beach retreat!
Spa Time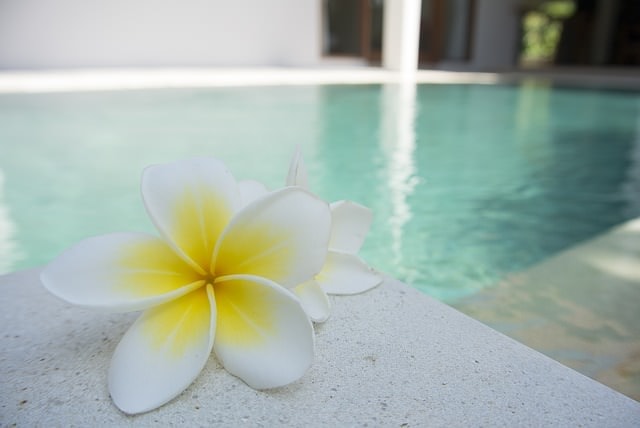 On the last day of our retreat, we were treated to a few hours on the beach's spa. The full body massage and therapeutic bath added to the satisfaction of having gained new friends and spiritual learning during the course of the entire retreat. The experience is truly one-of-a-kind. Given a chance, I'd love to renew the experience every year.
Ladies, don't you want to leave a retreat feeling spiritually and emotionally transformed and fully rejuvenated at the same time?
The perks of setting a women's retreat seminar on a beach definitely take retreating to a whole new level. The tranquility of the beach's atmosphere significantly contributes to the inner peace of the mind and soul.
Truly, there's no better way to reflect and meditate on God's Word than to sit on the shore and feel all the elements conspiring to give you the best retreat session.