Let us first consider the history of Christian youth camps in the United States. Youth camp for teenagers began back in 1861 by a man of the name Frederick Gunn.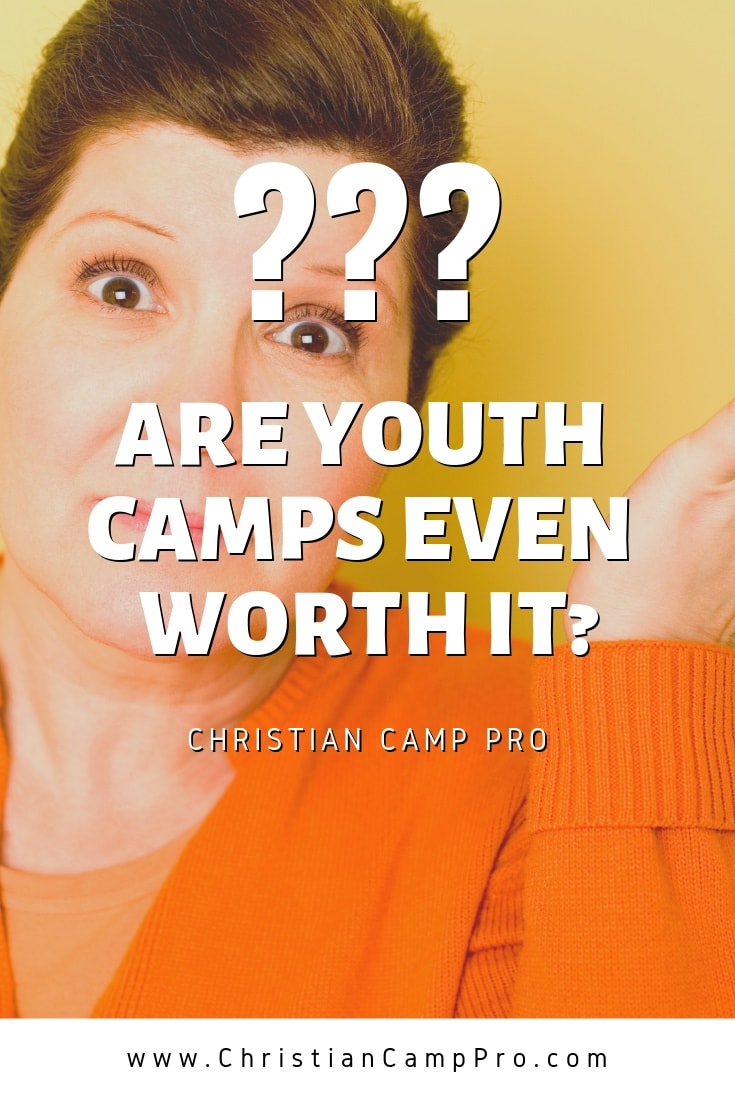 Frederick took teenagers to Long Island NY for 2 weeks of outdoors fun and camping every year. Frederick was the operator of a boys school and he believed that it was vital for his students to possess great morals, experience the outdoors, and have many athletic challenges.
He soon discovered that summer camp was an excellent means to do so.
Later it was the Episcopal church who founded the first Christian youth camp. Soon after that, the Salvation Army began to hold camps followed by many others.
We as parents strive to discover ways to enhance and enrich the lives of our children just as Frederick Gunn did back in 1861. We seek out what is in our own child's best interest in order to expand their minds in a positive way thus forming them into successful and "well thought of " citizens that any parent would be proud of.
While you may be thinking, "Yes, it's a great thing for kids to get together, engage in fun activities, and hear God's word as well as learn his principles, it isn't really an investment in my child's future." Let us look a bit further to see if this is true.
Is youth camp a good time investment for my teenager?
Teen youth camps will give your child a wonderful means to make new friends and at the same time have vital Christian beliefs instilled in their lives. Your child will find many types of games and activities at a youth camp.
This is a time of important interactions with new friends and caring staff members that act as the perfect role-models for your teen. It is clear that while at youth camp teenagers increase spiritual and social improvement within their lives, thus shaping their behavior as well.
Many children develop a true relationship with God for the very first time and others discover a renewed relationship with Him.
How does a youth camp add to my child's well being?
Over the years, youth camps have proven time and time again how the enriching experience of attending a camp such as this lasts a lifetime. It isn't unusual for former campers to return as leaders in future camps to tell new youth just how much their experience meant to them and their walk with Christ over the years.
I, as a camper, remember the special time around the campfire each night as we sang, had skits, and heard God's Word. We prayed, we laughed, we cried, we shared our joys and struggles, and it impacted each of us greatly.
Something as simple as a campfire burning in the still of the night allowed us to feel God's presences so strongly. No wonder youth that attend camp leave with an experience that they will never forget.
Does it teach my teen anything useful?
We'd venture to say that sending your child to a summer youth camp teaches your child two important lessons. These lessons are:
Christain values – It's easy to get in the routine of attending church on Sunday just to see your friends. While your friends will likely be at camp, this is a time of a focused Christain cirriculum. Through these lessons and their time away, your teen will be more attentive to the Gospel.
Independence – Sometimes teens feel like their every move is monitored or planned. Because of this, attending a church camp or any other youth event for that matter can lead to greater personal independence. Your child will learn important life lessons to plan and take care of themselves.
When we examine all the benefits a teenager receives by attending youth camps, we surely know that this an event that is worth the investment.
Do you agree? If so, Share this article on Facebook today!