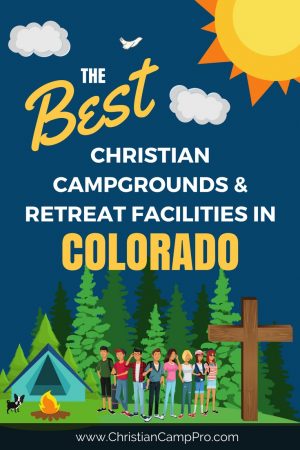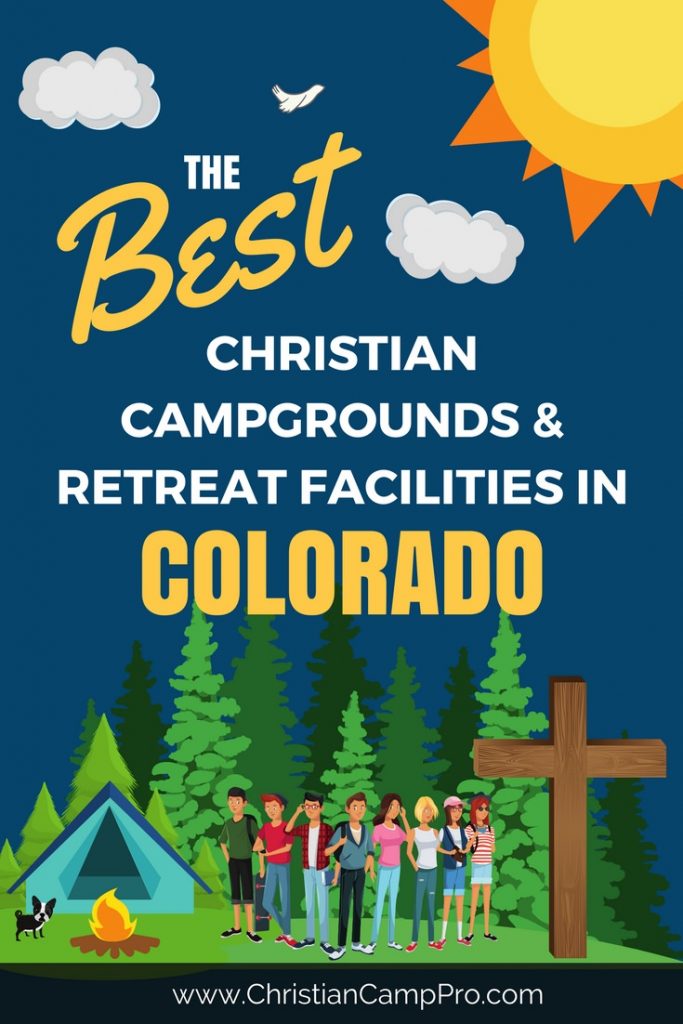 Colorado is home to many different landscapes and varies geographic features. It offers the snow-laden Rocky Mountains, hundreds of thousands of acres of grassland. Colorado has numerous hot springs across the state and wild rivers perfect for whitewater rafting. The snowy San Juan mountains offer world class skiing and snow-tubing. There is also a plethora of trails for hiking and biking during the warmer months. Colorado's varied terrain and well-defined seasons make it an ideal place for adventure at most any time of the year.
Some places of interest for Christian retreat or camp groups include:
Noah's Ark Whitewater Rafting– This Christian adventure park in Buena Vista offers canoeing, climbing and rappelling in addition to rafting.
Rocky Mountain National Park Ministry– This group offers ministry opportunities and worship services in national parks all over the country, including Rocky Mountain National Park.
Chapel on the Rock– The St. Catherine of Siena Chapel in Allenspark, Colorado is a designated historic site. The trails and Heritage Center of the Chapel have been recently renovated and updated for better accessibility for visitors.
Easter Sunrise Service at Red Rocks– Denver, Colorado offers a unique worship experience with a special non-denominational Easter sunrise service at the beautiful open-air amphitheater of Red Rocks. Admission is free to this event.
Colorado is well-known for its Rocky Mountains, but the state offers much more for those looking for a place for a youth camp or adult retreat. The diverse landscape and changing seasons makes it ideal for a host of activities and offers an exciting chance for adventure to suit everyone's tastes.
The best camps and retreat sites in Colorado are:

SEP Rockies
SEP Rockies is a Christ-focused, activity based, week long epic summer camp that resides in the heart of the Colorado Rockies. Campers experience tons of activities, eat "home-cooked" meals, and create bonds that last a lifetime. Our REAL purpose, however, is to share the love of Jesus. In a world that continues to require our kids to mature faster and struggle through new challenges every day, SEP Rockies is a week long heart transplant that renews a much needed perspective and desire for the good things God has in store for their lives. www.seprockies.org
Name
Address
Phone
Website
AEI Base Camp
AEI Base Camp #2 Illinois Creek
Almont, CO 81210
(970) 641-4708
http://www.aeibasecamp.com
Bear Trap Ranch
8655 Old Stage Rd. 
Colorado, Springs Colorado 80906
(719) 632-0740
http://www.beartrapranch.org
Camp COMO
11117 Pine 
Como, Colorado 80432
(719) 836-2382
http://www.campcomo.com
Camp Elim
5567 Painted Rocks Rd. 
Woodland Park, Colorado 80863
(719) 687-2030
http://www.campelim.com
Camp Id-Ra-Ha-Je
571 County Road
43 Bailey, Colorado 80421
(303) 838-5668
http://www.idrahaje.org
Camp Machasay
61360 CR 40 
Amherst, Colorado 80721
(970) 854-3863
www.youthchallenge.us/
Camp Redcloud, Inc.
6000 CR 30 
Lake City, Colorado 81235
(970) 944-2625
http://www.campredcloud.org
Camp Salvation Bible Conference Association
17422 County Road 11 
Weston, Colorado 81091
(719) 868-3361
http://www.campsalvation.com
Camp Timberline
1207 Longs Peak Road 
Estes Park, Colorado 80517
(970) 484-8462
http://www.camptimberline.com
Covenant Heights Camp and Retreat Center
7400 Hwy. 7 
Estes Park, Colorado 80517
(970) 586-2900
http://www.covenantheights.org
Cross Bar X Youth Ranch
2111 C.R. 222 
Durango, Colorado 81303
(970) 259-2716
http://www.crossbarx.org
Glacier View Ranch
8748 Overland Road 
Ward, Colorado 80481
(303) 459-0771
http://www.glacierviewranch.com
Glen Eyrie Group
PO Box 6819 
Colorado, Springs Colorado 80934
(719) 634-0808
http://www.gleneyrie.org
Golden Bell Camp & Conference Ctr.
380 County Road 512 
Divide, Colorado 80814
(719) 687-9561
http://www.goldenbellccc.org
Group Cares
1515 Cascade Ave 
Loveland, Colorado 80538
(800) 385-4545
http://groupmissiontrips.com
Hesperus Camp
22265 Hwy 140 
Hesperus, Colorado 81326
(970) 385-4389
http://www.hesperuscamp.com
High Peak Camp
111 Salvation Lane 
Estes Park, Colorado 80517
(970) 586-3311
http://www.highpeakcamp.info
Horn Creek Conference Grounds
6758 County Rd. 130 
Westcliffe, Colorado 81252
(719) 783-2205
http://www.horncreek.org
Inn at the Lake
600 County Road 33 
Lake City, Colorado 81235
(970) 944-2032
http://www.innatthelake.org
Lutheran Valley Retreat
793 Ellison Rd. 
Woodland Park, Colorado 80816
(719) 687-3560
http://www.lvr.org
Ponderosa Retreat & Conference Center
15235 Furrow Road 
Larkspur, Colorado 80118
(719) 481-2482
http://www.visitponderosa.com
Quaker Ridge Camp & Conference Center
30150 State Highway 67 
Woodland Park, Colorado 80863
(719) 687-9012
http://www.quakerridgecamp.org
Red Mountain Youth Camp
4632 Northcreek Road 
Beulah, Colorado 81023
(719) 429-0658
http://www.redmountainyouthcamp.com
Rocky Mountain Mennonite Camp
709 County Rd. 62 
Divide, Colorado 80814
(719) 687-9506
http://www.rmmc.org
San Juan Bible Camp
14260 Rd. 39
Mancos, Colorado 81328
(970) 533-7622
http://www.sanjuanbiblecamp.org
SEP Rockies
20203 Spring Creek Trail,
Buffalo Creek, Colorado 80425
(303) 840-0606
www.seprockies.org
Solid Rock Camp and Retreat Center
2728 Lower Twin Rocks Road 
Florissant, Colorado 80816
(719) 687-4184
http://www.solidrockcampco.com
Sonshine Wilderness Retreat
13984 CR 220 
Salida, Colorado 81201
(719) 966-7015
http://sonshinewildernessretreat.org
Spring Canyon
26000 CR 344 PO Box 2047 
Buena Vista, Colorado 81211
(719) 395-2328
http://www.springcanyon.org
Treasure Mountain Bible Camp
213 E. Park Street,
Marble, Colorado 81623
(970) 963-1798
www.treasuremountainbiblecamp.org
Twin Peaks Bible Camp
9807 59 Road 
Collbran, Colorado 81624
(970) 487-3891
http://www.tpbc-co.org
Upon The Rock
114 W Cascade 
La Veta, Colorado 81055
(719) 742-6777
http://www.upontherock.com
Wind River Ranch
5770 S. St. Vrain 
Estes Park, Colorado 80517
(970) 586-4212
http://www.windriverranch.com
Young Life
420 N. Cascade Ave.
Colorado Springs, Colorado 80903
(719) 381-1800
http://www.younglife.org/us
Register your youth camp or retreat center for FREE and learn more about how you can receive a featured listing here.
Leave a comment below. We want to hear from you!