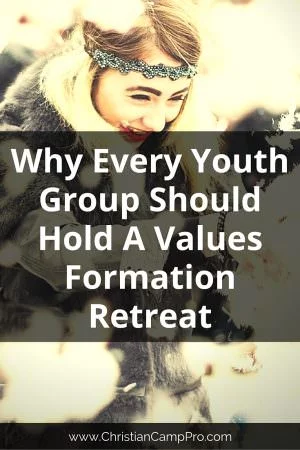 Values are the things that one accepts are imperative in the way one lives and works. Our youthful days are the best time to live our lives for Christ, a time when we are most vibrant. Organizing a values formation retreat is of utmost importance because they help the youths learn about virtues, how to assess them, how to live them, and how to transfer them, in a sure, firm and committed way. We look to by the retreat, spur participants with examples of actions, for them to live out the virtues steadily, within and outside the church, making them a part of their life. We seek to encourage a strong spiritual development, through which participants feel the joy of knowing Jesus. This learning and close relationship with God helps them understand what is truly imperative in life, they are made mindful of the truth of today's reality and build up a feeling of amazing quality in helping others.
The Word of God is a great and dependable source for anyone who seeks to have Godly values that will help in living at peace with God and with men. Some of these values we will bring out and it is this values we want to be taught to the youths at retreats so that they in turn, would pass it on to the next generation.
Humility: This is one of the most important values that every youth should have. Pride is listed among the things that God hates. We can use as reference, Philippians 2:3-11.
Generosity: Also important as Jesus showed while He lived on earth (Acts 20:35, Matthew 10:42).
Charity: Where there is no charity, there is no peace and evil abounds. So many portions of the Scripture show us how important charity is including 1 John 3:17, 2 Corinthians 9:7, among others.
Justice: Isaiah 1:17, Psalms 37:27-29, Luke 6:37.
Equality: This value is not better stated than Galatians 3:26-29. And then the commandment that Jesus says has no greater (Mark 12:31).
Respect: Matthew 7:12, 1 Peter 2:17.
These values if one observes keenly is lacking in our youths today and also in the church at large. This is why organizing retreats to expound and reintroduce these values to the youths today cannot be overemphasized. Through these retreats we can promote among them genuine joy that is conceived of love and helping those who are in need. The youths are the future and our leaders tomorrow.