Looking for an interactive game that everyone can have some fun with? The "Guess The Baby Picture Game" may be the ideal game for you.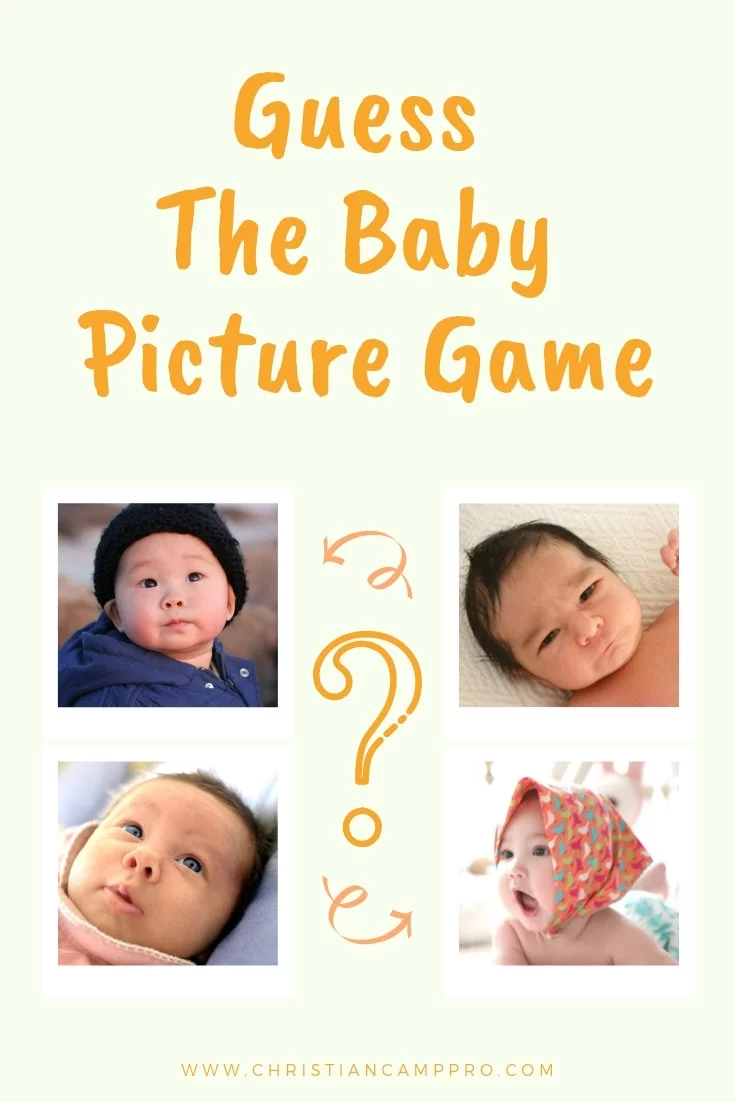 Using baby pictures in a guessing game always proves to be very fun with some unexpected laughs. For example, my baby picture is pretty embarrassing.
Because the doctor had to use a few extra steps with me during delivery, my head was bruised. It literally looked like I was beaten up. And to make matters worse, my head looks like my baby picture would have come straight from the movie Coneheads.
It's that bad. See for yourself!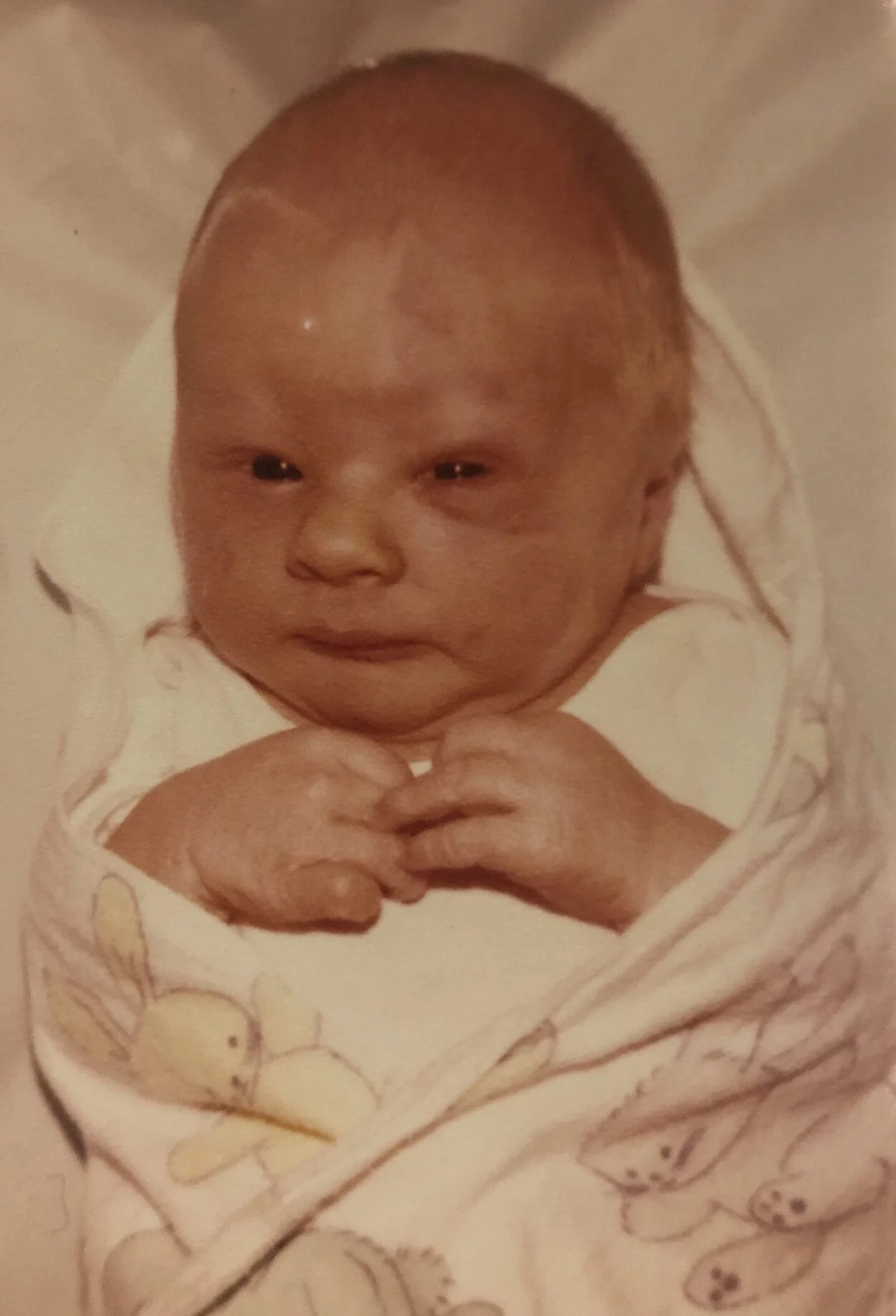 People always laugh when they match me with my baby picture. I love a good laugh so it doesn't bother me at all.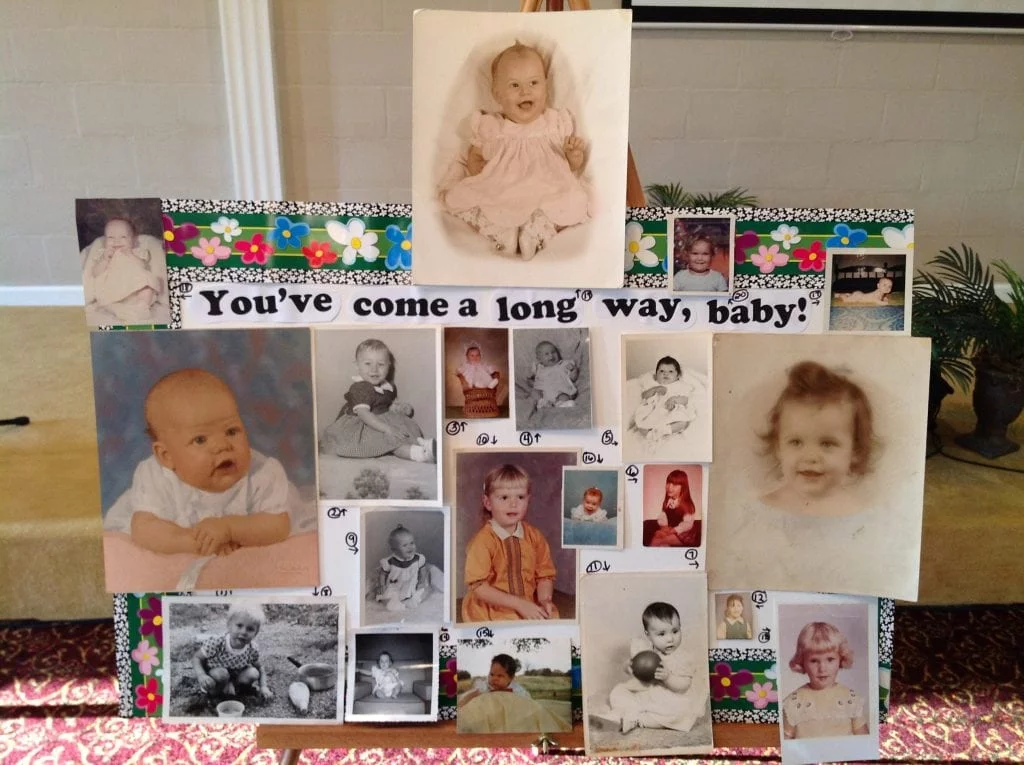 Guess the baby picture game rules:
Ask everyone who is attending your Christian camp or retreat to bring a baby picture from their first year of life.
Make sure to tell all the participants not to show their baby picture with anyone else.
Have the Christian event coordinator collect all of the baby pictures from the participants.
Randomly organize the pictures on a poster board or dry erase board. Pro Tip: Make sure to use painter's tape on the back of the photos and not the fronts. Be sure to be respectful of people's baby photo during the guessing game.
Number each picture.
Provide an unnumbered list of names next to the board. Remember some of your attendees may not know everyone's first and last name.
Leave the board up overnight in a common area to allow everyone a chance to see the photos.
Have each person write down on a sheet of paper a name for each numbered picture with their guess.
At the next casual service or meeting call out the correct names with each numbered baby picture. Let each person keep their own score with how many they guess correctly.
See who had the most correctly guessed baby pictures.
Baby picture game rewards.
As with any game, consider offering some type of reward to the person who guesses to most baby pictures and wins. This reward can literally be anything.
A few ideas would be a "Guess The Baby Picture Game" plaque or trophy. The trophy could have a baby bottle topper on it.
Depending on your audience you may opt to simply provide a gift card to a restaurant.
One of my personal favorites is providing a badge or glowing pacifier necklace that the winner can wear for the remainder of the Christian camp or retreat.
Bonus…
Here is another childhood photo of mine that gets a lot of laughs. Yeah, I liked Pee-wee Herman and snuck him into my first-grade school photo.