Whether you're an experienced retreat planner or relatively new to the scene, there is one question you are bound to face at some point: What if no one shows up?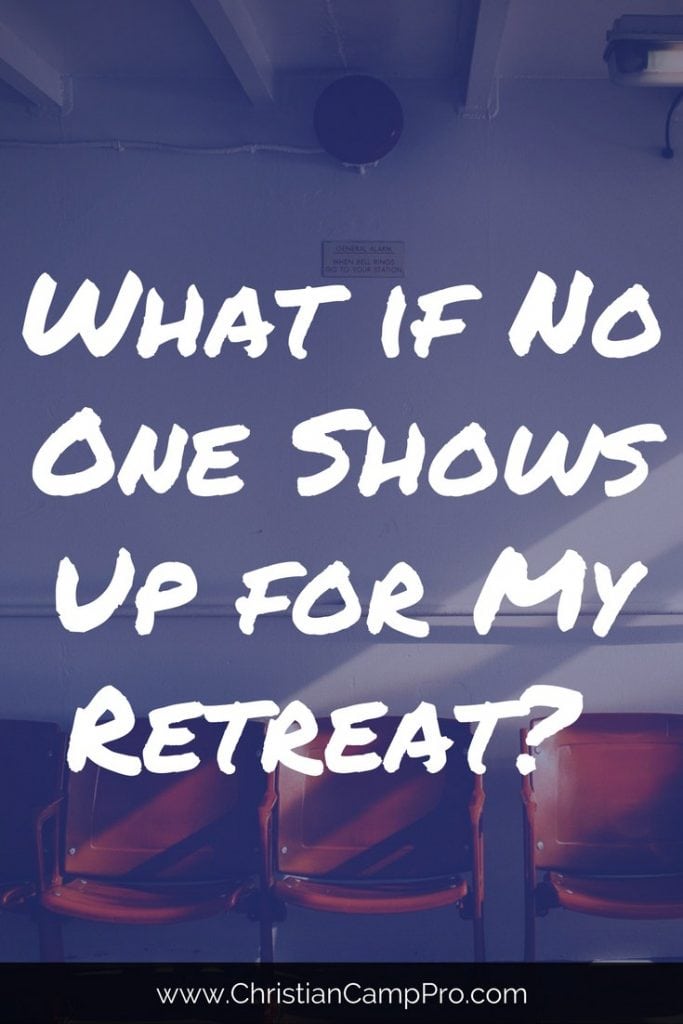 It's the greatest fear of every event coordinator. After all, it would be a tragedy to put in so much time, energy, and resources, only for your event to be a complete flop. While this is definitely a legitimate worry, it shouldn't wreak too much anxiety upon you and your co-planners.
Here are 3 tips to help ensure a good turnout:
Select a great theme
Often, it is the theme that truly attracts people to your event. This may seem like a simple decision to make, but your choice can make all the difference when it comes to winning over potential attendees.
Ensure that your theme is one that people can genuinely connect with and relate to. People want to go to an event that is relevant to their lives, not just full of textbook information.
Advertise thoughtfully
It's a good idea to begin your marketing campaign well in advance so that potential event-goers can start thinking and planning. Taking steps to advertise your event early reflects well on your entire crew, as well as the event itself.
Utilize resources such as social media to spread the word in creative and effective ways. Perhaps most importantly, make your advertisements simultaneously engaging and informative. You want to first catch their attention, and then to draw them to a decision.
Offer early registration
Early registration is an option that can bring some huge benefits to your retreat. For one, it helps to provide you with a rough estimate of how much of everything you'll need. It is also a good indicator of the initial interest in your event. Additionally, offering early registration might just boost your numbers.
If there's one thing you'll learn as an event coordinator, it's that people love a good incentive. If you advertise some sort of prize, bonus, or even a discount for registering early, people will be more likely to act on their intentions and sign up. People who may have been on the fence before might decide to go, as well.
Be constant in prayer and faith
Ultimately, you are not in control of who shows up at your event. Everything is in God's hands, and if you put your trust in Him, He will always make a way.
Pray that He would bring people to your retreat, not for your own glory, but for the glory of Christ. Make sure that your heart is in the right place; stay focused on God, and your faithfulness will be rewarded.