This is a unique men's retreat skit created specifically to tell the story of how we must turn to the Bible in a humorous and relatable way.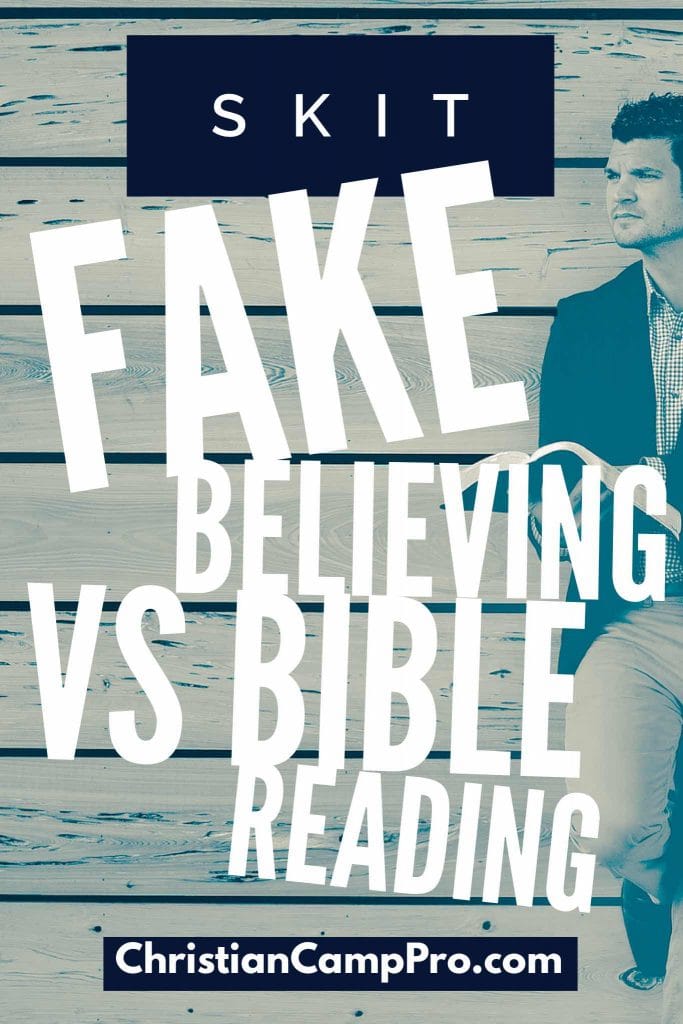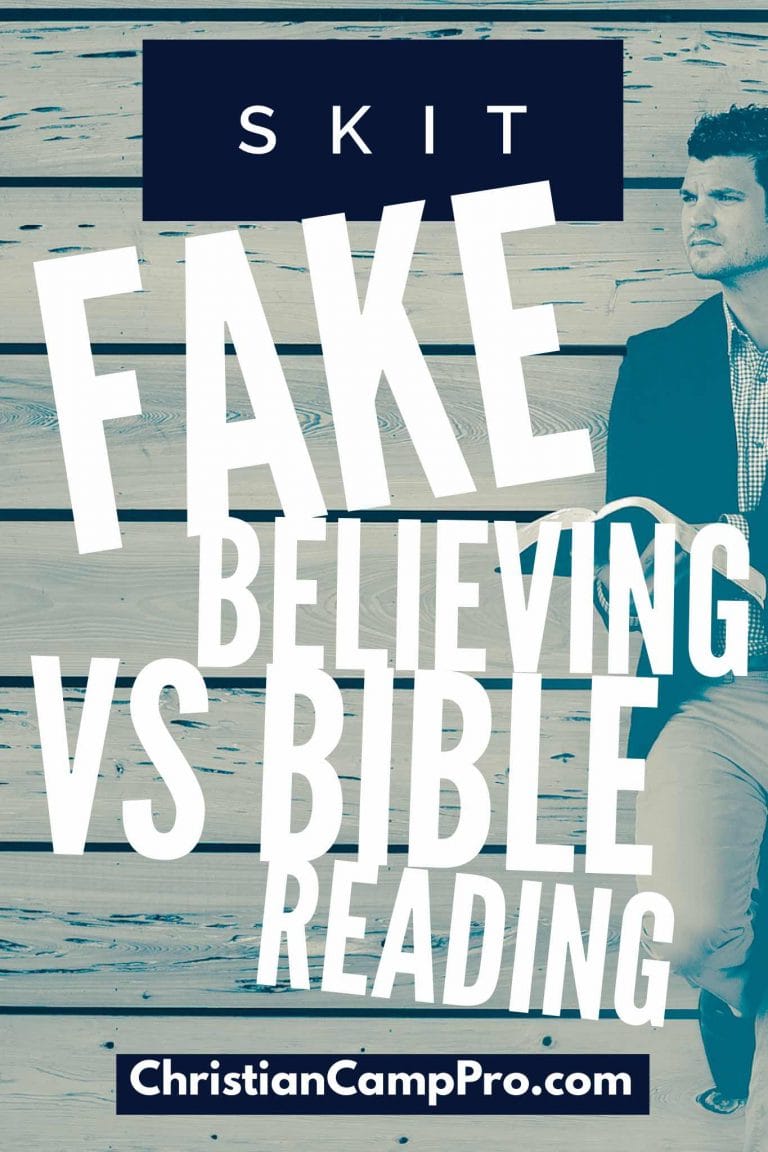 Do you sometimes feel like everything's not working in your life, work or relationships? Do you just want to go out and forget the world for a while, driving around looking for something to take your mind off things or fill a void?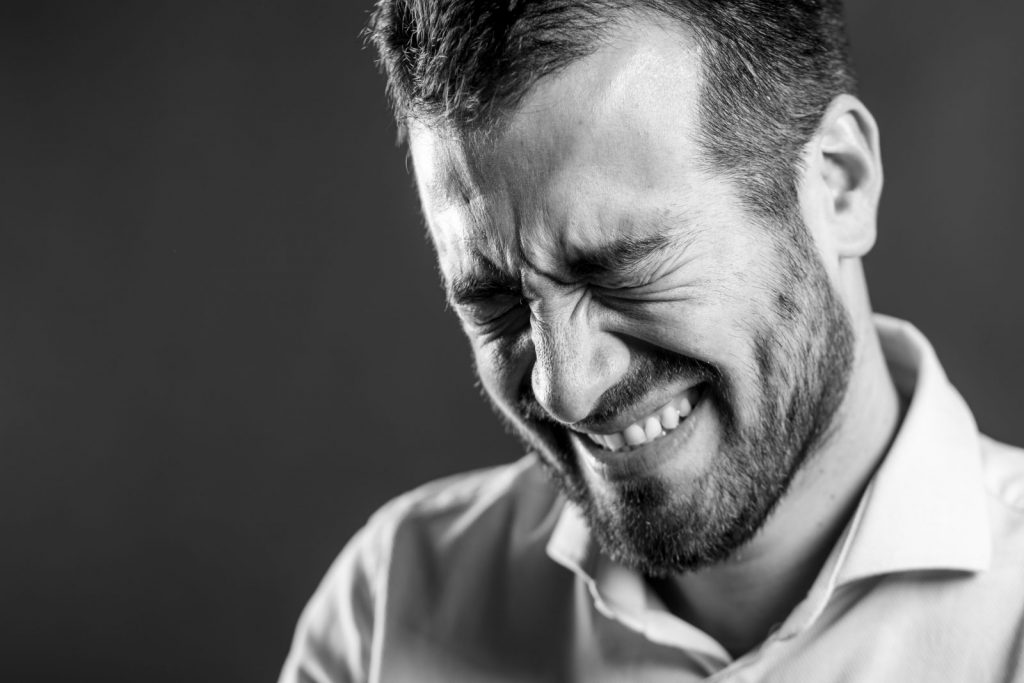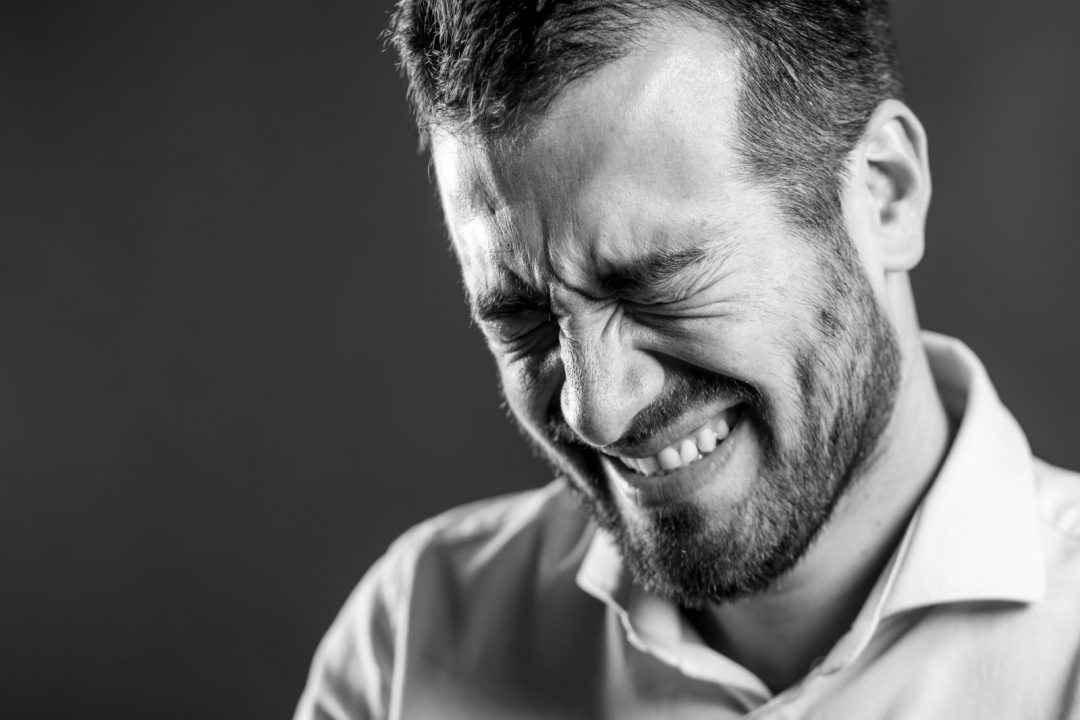 Do not worry dear friend, because you're not the only one who's been feeling that way. Your neighbor, relatives and even co-workers may have been feeling the same way or went through that same stage as well. Listen here, relying on yourself or the world for a solution in your time of despair is not the way to approach things. Believe it or not, the answer is right inside your home, the Bible.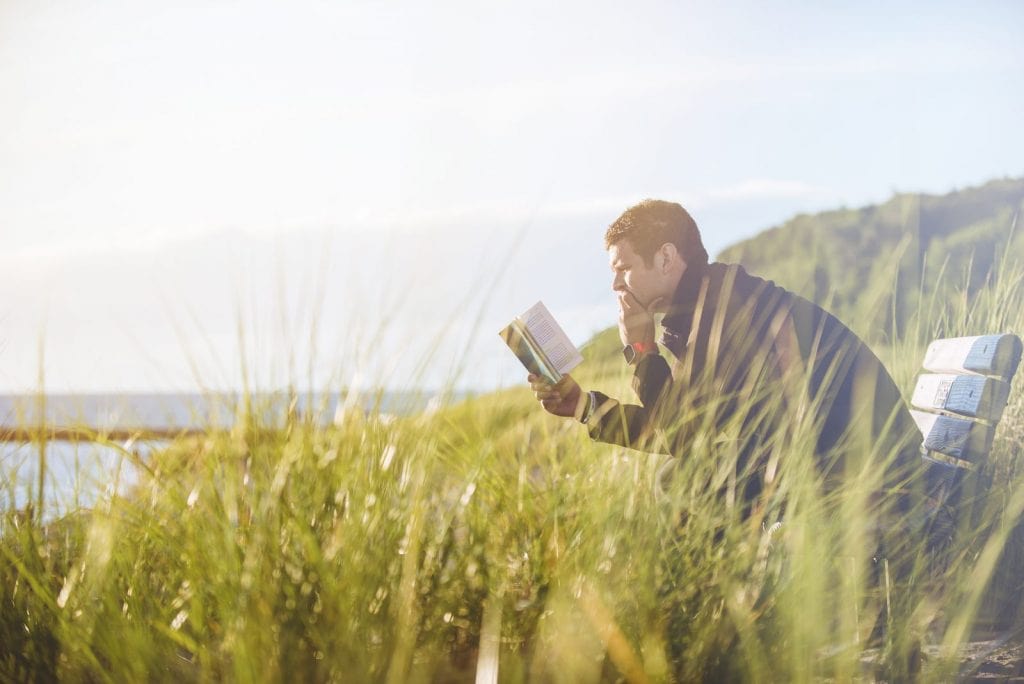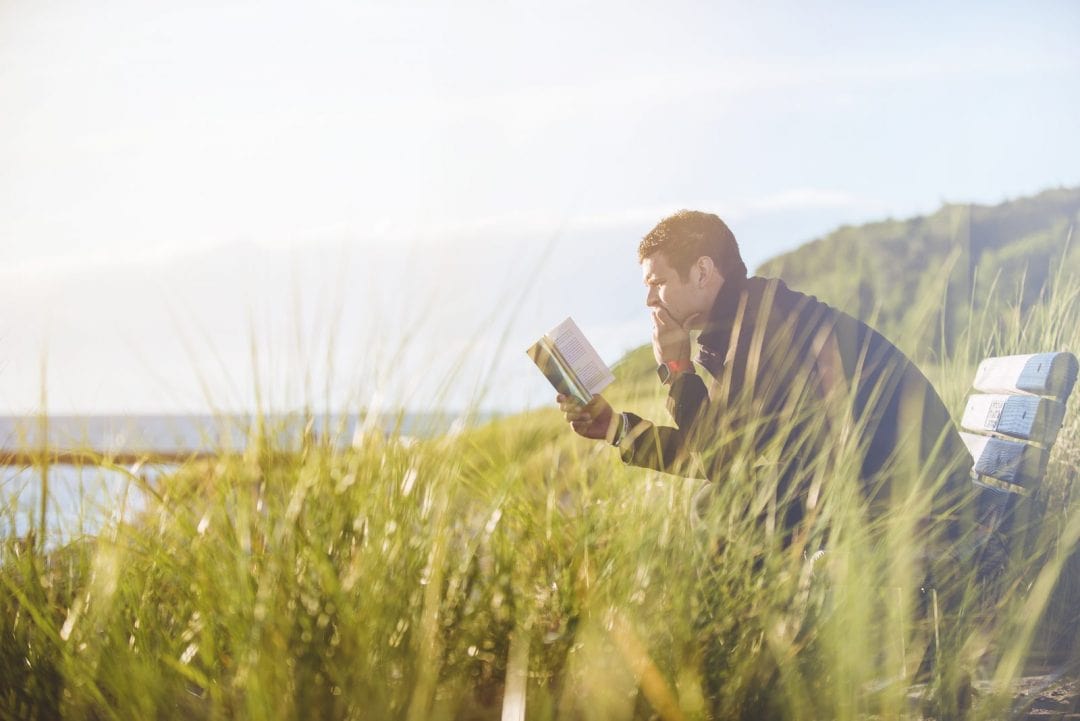 Most of us had been taking the good Book for granted. Disregarding its great power that can help us through life's ups and downs. Just like how God will never ever leave us. We must turn to the Bible and hang onto its teachings, devotions and prayers.
Equipped with the word of God, you'll definitely be able to find the answers to your questions without leaving your house nor slashing a good amount of money from your wallet (which can also cause you another problem).
Bible Reading Skit Objective:
With this short skit, we're aiming to make you realize about the great power of the Word of God. How it's like a manual that will help us with troubleshooting our daily life. Through this skit, hopefully, you'll understand that God will and always be the piece that will complete you which will eventually lead you to a better life. Join us in this presentation where we'll show you how Bible reading is better than fake believing!
Characters:
Harry the Happy Guy
Harry's angel
Eric the Exhausted Guy
Eric's angel
The devil
Setting:
Evening time at Eric's house which can be a bit untidy to strengthen his exhaustion. Like coming home to a dirty place with dirty decorations, no food and dirty clothes laying on the floor
Wife & kids (just making background sound effects and smoke)
Eric tiredly sitting on the sofa along with his angel will keep on yawning and show signs of exhaustion, same goes for his angel. The devil at their back smirking.
Harry enthusiastically enters the scene with his angel, he can also be whistling a happy tune with a wide smile or grin
HARRY
Harry (his angel standing tall) enters, "Eric Exhausted, how are you doing, love what you're doing with your hair.
ERIC
(Angel out of shape, Eric turns to Harry)
Thanks for coming over, I know you're busy, but I needed to talk to you. *sigh*
Harry, I don't get it. (Gestures need to be showing exhaustion and disappointment) You and I are the same age. (Eric yells at wife to quiet down in the other room) Go to the same church. We both have a family, and we work hard and try our best to be good men. But the world just seems to be pooping on me (My kid was smoking in the boy's room AND she's a girl), while it pours blessing on yours. Everything in my life is just falling apart. *sigh* you got any advice? (Eric coughs)
HARRY
(Walks around the room to face Harry, will continue to walk and look at Eric while delivering lines, angel copying his movement)
Eric, we had a healing series a few weeks ago…where were you?
ERIC
I was sick.
HARRY
What about our marriage retreat last week?
ERIC
Me and Mary were fighting.
HARRY
Yesterday the pastor taught on BC vs PC….rising biblically correct kids instead of politically correct kids…where you on that?
ERIC
Amber had soccer and Johnny is trying to get a scholarship so he is studying all the time. We really couldn't make it.
HARRY
Well, I hate to ask this, but will you be coming for the Dave Ramsey Financial Peace Conference next week?
ERIC
No, that cost 50 bucks, and we're B-R-O-K-E, broke!
HARRY
So, Eric, exactly what are you doing for yourself to try and get out of this rut?
ERIC
Harry, I'm standing on the Word!
HARRY
Standing the word. GREAT! God has a wonderful plan for your life, just not a wonderful life for your plan. The parts of your life put on the word will be up, everything else will sink. So, tell me exactly what scriptures are you standing on?
ERIC
Just depends. Nothing particular but honestly, it doesn't help! I'm always getting pooped on.
HARRY
Depends? That brings a whole new meaning to you're in trouble…are there any promises you are speaking over your life?
ERIC
Well, no to tell you the truth I just haven't opened the Bible in while, I figured I got enough of it at the church anyways.
HARRY
Ok, Eric, let me tell you some things. Every born-again child of God has a ministering angel. And that angel is there to intercede and fight off the devil for you here before his last assignment is ushering you into heaven. But a lot of Christians never speak the Word of God over their life so they are letting their ministering angel spend a lot of time just sitting around doing nothing. Why? Because they are activated by the word of God.
Every morning, I open my Bible, read some, pray some, and speak some scriptures over my life, like Psalm 91 for protection.
ERIC
So, does it work?
HARRY
Of course! Look at 2 Corinthians 1:20, "God's word is YES and AMEN! If it's in God's promises, then He will always say YES to it! But it's our job to say YES to for it to happen.
The Bible is Absolute Truth, without it you have relativism. Have you seen my relatives? (Sways head) You don't want that! (Face Eric with conviction) GOD IS GOOD! any problem you have, find out what the Bible says about it, pray, speak it, do it frequently and over time you will see victory in that area. Basically – Hurl the Word of God at your mountain!
Got problems financially then here are few verses to help you with that! (Harry will grab a Bible to read out the following verses, with his angel acting out and proudly smiling while Harry reads the Bible) Jeremiah 29:11 "For I know the plans I have for you," declares the Lord, "plans to prosper you and not to harm you, plans to give you hope and a future.
Even when you feel like life's been robbing you with everything, look at John 10:10 "The thief comes only to steal and kill and destroy; I have come that they may have life, and have it to the full.
And even on your lowest days, God said in Philippians 4:19, "and my God will meet all your needs according to the riches of his glory in Christ Jesus."
(Eric's eyes should start glowing with amazement and feeling energized through hearing the verses that Harry had been reading as well as his angel. While the devil will slowly feel weak running around the house)
So, you've been sick? Find out what the Bible says about that at 1 Peter 2:21, "By his stripes, I am healed – pray it, believe it – not overnight but over time things will get better. (Eric's angel is stripping off sicknesses [chains] as he speaks it and throws them all to the devil)
If you want long-term peace you have to align your life with God. Include Him in your daily routine!
(Harry gets a call: He receives news of a man, he previously helped and ministered to died. Leaving one million dollars under his name.)
Come on man, stand up. And shake your troubles away. We're about to receive a blessing!
(Eric stands and will go with Harry as he leaves out the door to get the inheritance.)
Hey, cheer up. We're both going to the Dave Ramsey's Financial Peace Conference now!
(Eric finally smiled and will give Harry a high five)
ERIC
Thanks, man. I didn't realize that I already have the answers and they're just waiting to be discovered. Now I understand why everything seems heavy. I feel bad as well for not giving my guardian angel with enough energy to help me fight my daily battles.
HARRY
No worries Eric. This is why we're brothers in Christ. To help each other when we're feeling down. Just do not forget to pray and read the Bible. Also, it is best to read with your family, so that you're not the only one who'll feel the presence of God. Ask your wife to join you!
ERIC
Yes. I'll definitely do that. This household will be stronger more than ever.
HARRY
So, you're ready to start a dedicated family Bible reading time?
ERIC
Count me in man!