The Bible calls us to spread the Gospel (Mark 16:15), but the way our ancestors did this doesn't really translate well today. If there's ever been a time that the younger generation needs to hear about the Word of Jesus Christ, it's today.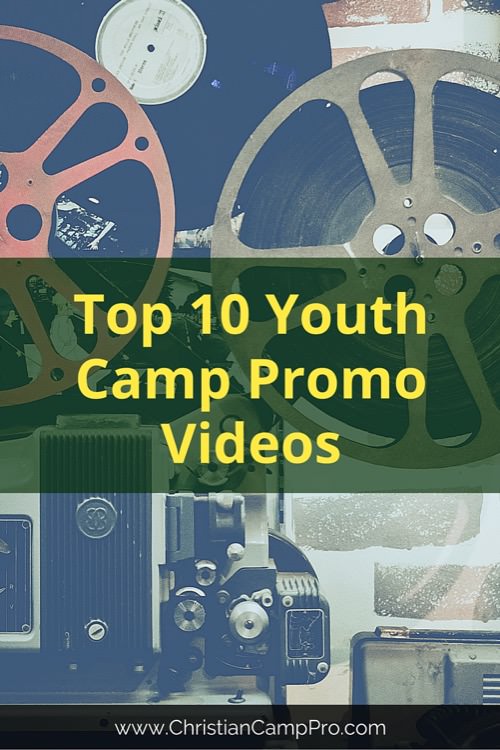 Teens are living in a world where their self-image is shaped by likes and masked in filters, so showing them a truth that they can use to rise above the pressures of an increasingly egocentric society is critical. Teens practically live online, so a youth camp promo video is a wonderful way to reach out to them in a way that's not just likely to get seen but also likely to grab their attention.
Word of Life Florida Youth Camp Promo Video
ENCOUNTER JustOne Youth Camp Promo
Inspiration Point Summer Youth Camp Promo
Promo for Maranatha Chapel Summer Camps for youth at Calvary Chapel Green Valley Lake
Southeast Hispanic Youth Region Camp "Metamorphosis" Promo
Hillsong Summer Camp Promo
Hume Lake Youth Camps Promo
Youth Camp Promo "SIGN UP FOR CAMP WITH ME"
Quick Highlight Video for Delmarva-DC Youth Camp!
Smirna Youth Camp Promo
5 Reasons Your Youth Camp Needs A Promo Video
Connect In a Way Teens Are Comfortable With
Print ads still work in the right setting, but nowadays teenagers are glued to their smartphones and tablets. The best way to reach them is by engaging on a visual level.
A video that showcases your youth camp's highlights and shows teens that it's not about memorizing scripture, but meeting new people, making new memories and discovering exciting new experiences is an ideal way to connect on a level they're familiar with.
Embrace Modernity – and Show the Timelessness of the Gospel
Society makes it difficult for youth to disengage with everything going on around them and feel equally interested in the church. Outdated approaches and methods have created a chasm between many teenagers and Christ.
A youth camp promo video can demonstrate that Christianity comes in many forms and can be just as miraculous and life-changing to them as its preached about during Sunday sermons.
Reach New People
Many youth camps have a highly specific demographic, but it's time to broaden your horizons and reach outside the walls of your church's community. A well-done youth camp promotional video that isn't preachy but just looks like a great time and poses some questions has the potential to attract an entirely different crowd.
Stand Out
Your youth camp is one-of-a-kind, but that probably won't come across to most people who stumble across your site or read a flyer. A promotional video gives you the opportunity to show your church's unique spirit to people instead of just telling them about it.
Strengthen Relationships
Making a video aimed at teens will require you working with ones already active in your church. Drafting, filming and producing a promotional video is an all-hands-on-deck affair, and if there's anything that can bring people closer together, its fellowship and teamwork.