Have you been looking for the best Christian apps but you don't have the budget to purchase any? We have selected the top 5 free apps you should try this 2022!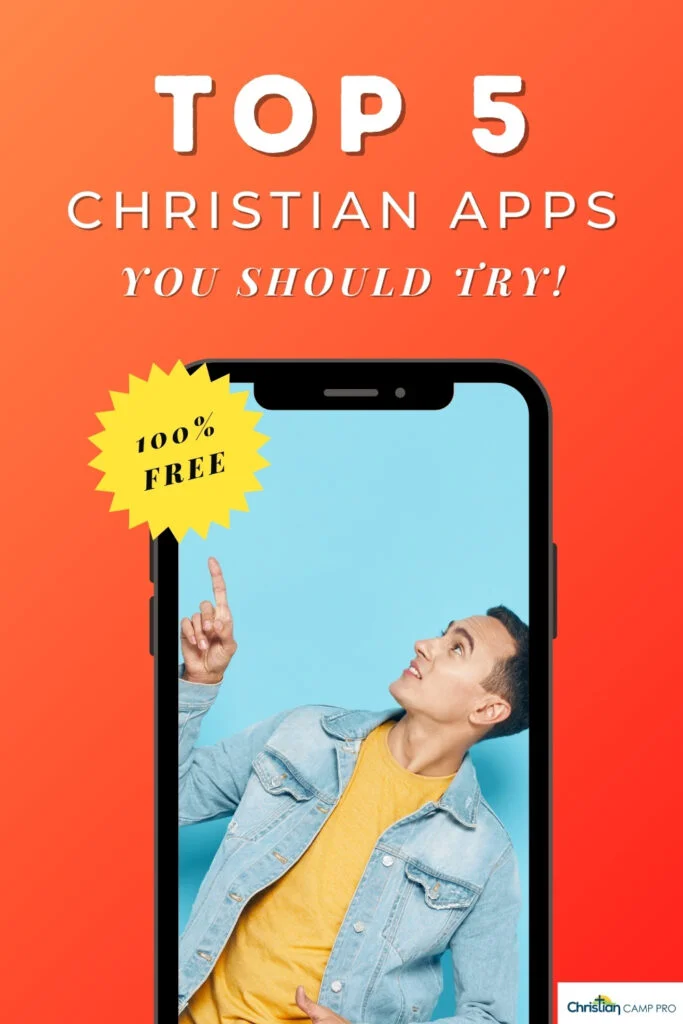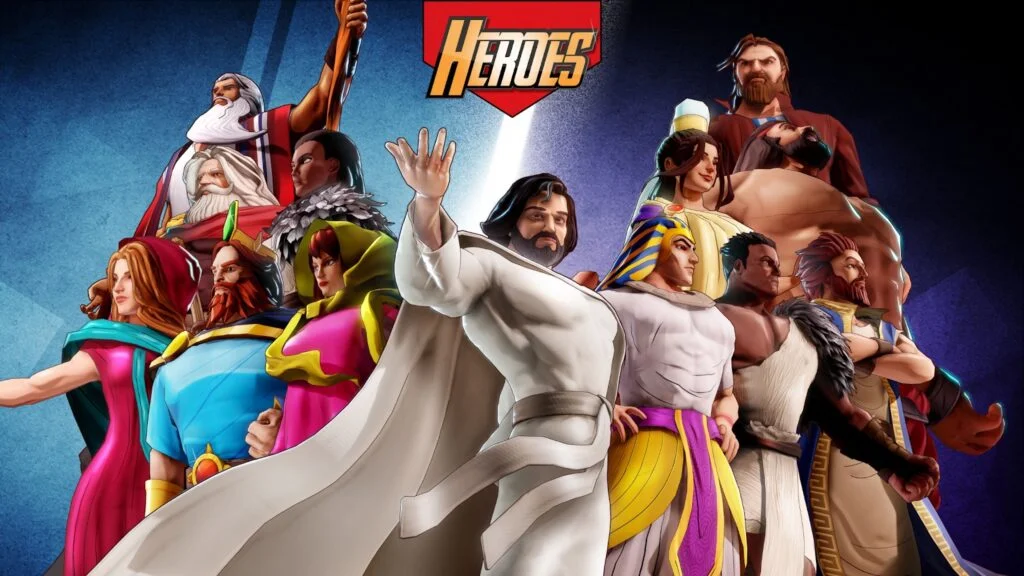 Photo credit: Heroes
What is this game?
Heroes is a free Bible quiz game developed by the Seventh-day Adventist Church and published by Hope Channel.
It effectively helps you learn the Bible by answering questions about the characters called "heroes."
How did it start?
Heroes began as a 2-dimensional, comic-style trivia game in 2013.
It was played for more than 10 million minutes around the globe in 8 languages. And it opened doors to many other Adventist gaming apps.
Three years later, a Google search survey gave the development team a brilliant idea. It showed over 250,000 worldwide Google searches for "Bible trivia," "Bible game," and "Bible quiz" every month.
Also, they realized it would be better for the game to have an element of storytelling and adventure. And what better would it be if it were in 3D animation?
As such, they reengineered the game and released its second version on March 25, 2021.
What are its features?
Manna and XP
Instead of coins, Heroes gives you manna to buy effects and level up your game. The idea was taken from the manna which God provided for the Israelites as daily food.
On the other hand, XPs or experience points, as in other games, serve as your score.
Together, the manna and XP increase as you get correct answers to each question. With this, you can buy more effects and unlock other Bible characters to play.
Power effects
Abraham effect – removes 2 of 4 choices to help you get the correct answer
Daniel effect – shows you the Bible verse hinting at the correct answer
Elijah effect – boosts your game by doubling your XP
Friday effect – doubles your manna for every correct answer
Jonah effect – skips a question you find difficult
Joshua effect – freezes time for 5 seconds so you can think further
Jesus effect – removes your errors and shows you the answer
Lazarus effect – gives you a second chance if you commit an error
Revelation effect – halves your match time if you get 12 correct answers
Multiplayer mode
As in most video games, this mode allows you to play with your family or friends.
Challenge their biblical knowledge and speed in a friendly competition!
Hope Channel
This feature gives you access to Hope Channel, the official Adventist global television and radio network.
It releases news, updates, forums, and lectures on Christian living, faith, health, relationships, ministry, community, and others.
The Big Questions
This Bible study course features some of the most frequently asked questions about the Bible and gives them answers.
It comes in the form of modules where the Bible characters themselves are your tour guides.
Prayer support
If you need prayer, this feature is your best friend.
It brings you to a Messenger chat with in-game prayer warriors ready to pray for you 24/7.
How is it played?
Download the game from Play Store or App Store.
Upon opening it, choose a Bible character you want to play.
Select at least 3 power effects from the Satchel.
Answer all 12 questions.
Proceed to the next hero and do the same.
For added knowledge, read the story summary of each hero.
You can also go to the Hope Channel tab to watch videos, send a prayer request, or ask questions.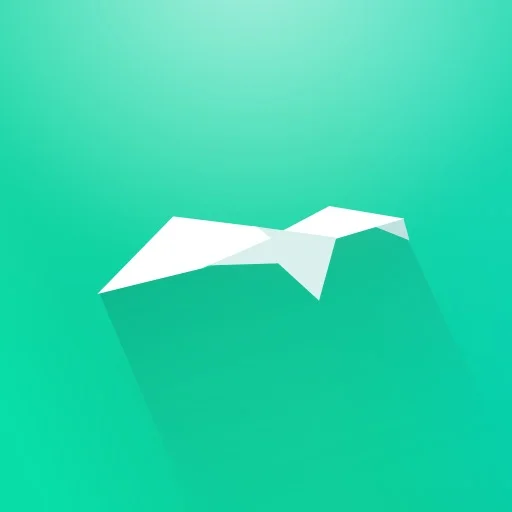 Photo credit: Play Store
What is this app?
As the name implies, Prayminder is an app that gives you prayer reminders as often as you need.
It is pioneered by Emma Ludvigsson and Panos Karageorgakis.
Brief history
It started from a simple conversation with the question, "How can we pray more?" It was inspired by the fact that most people neglect prayer because of busyness.
Hence, the couple thought of creating an app that would remind its user to pause for a while and pray.
Eventually, they released the first version but tested it for themselves in the meantime. Proving it very effective, they published it to the public in 2017.
As of now, there are over 4.5 million prayers registered through the app from 189 countries.
What it offers
Prayer and thanksgiving list
Reminders and notifications with pace and schedule adjustment settings
Prayer tracker
Bible verses about prayer and thanksgiving
How to use it
Download the app from Play Store, App Store, or other app downloading platforms.
Open it and create your list of prayers.
Set your prayer and notification schedule.
Track how long and how many times you pray.
Get a new Bible verse about prayer every day.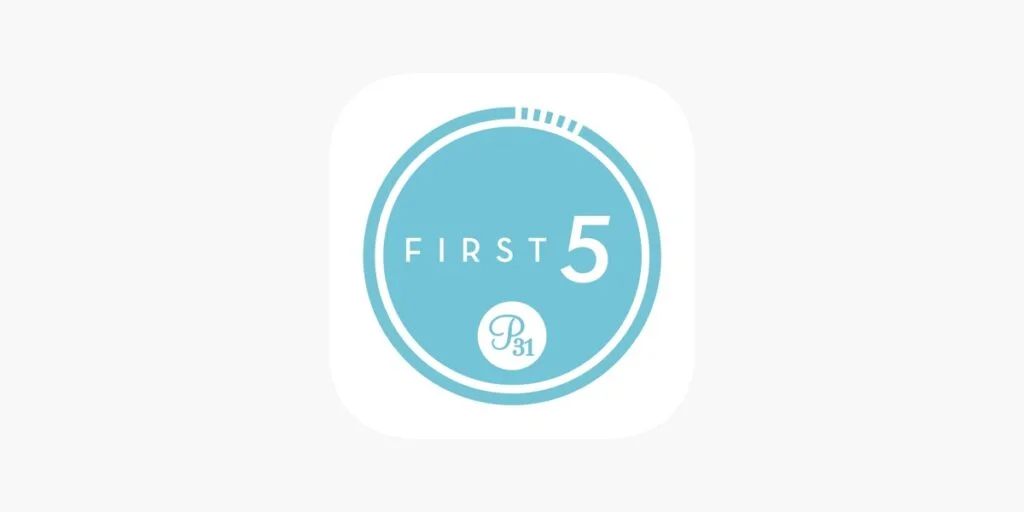 Photo credit: App Store
What is this app for?
Developed by Proverbs 31 Ministries, First 5 is an app that gives you the first thoughts of the day.
Start your day with words from the Bible before you even get distracted by your daily activities.
Its features
One Bible chapter to read each day
Option to highlight, save, write on, and share a portion of your daily reading
Reminder and custom message leading to your daily reading
Current or past plans to study the books of the Bible
Access to a private or public community for a small group study
Option to connect with friends
How to play
Download the app from Play Store, App Store, or other app downloading platforms.
Open it and begin with the Daily First 5 teachings to study the books of the Bible.
Read along and track your progress.
Use current or past plans to learn other books.
Join private or public groups to study with other people.
Use the Find People feature to connect with your friends.

Photo credit: YouVersion
What is it?
YouVersion is a Bible reading app developed by Life.Church in 2007.
With hundreds of versions, it aims at encouraging people to make Bible reading an essential part of their daily lives.
What features does it have?
More than 40 languages
More than 1400 versions
Option to read offline
Audio for selected versions
Verse of the Day widget
Option to bookmark, highlight, and write notes on verses
Option to connect with friends, sharing ideas and asking them questions
Reading plans
Video clips from selected Bible films
Images of Bible verses
Option to synchronize your files and settings on any supported devices
In-app contact support
How to get started
Download the app from Bible.com for both iPhone and Android devices.
Open it and start reading, listening to, watching, and sharing Bible verses.
Customize by highlighting, bookmarking, and writing notes on your desired portions.
Access all your files and settings online by creating a free account.
Download your preferred versions for offline reading.
Create shareable Bible art.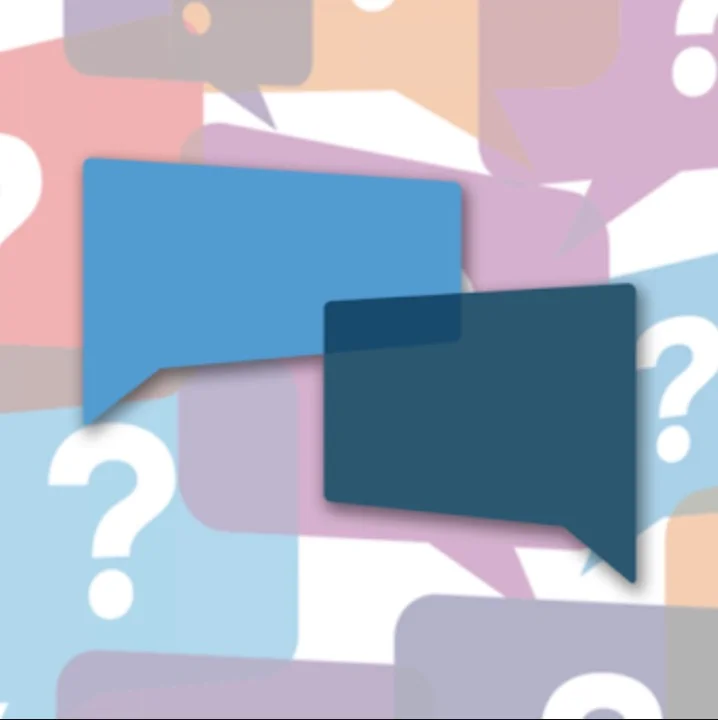 Photo credit: Play Store
Description
As you probably guess by its name, Got Questions is an app providing answers to some frequently asked Bible questions.
It is developed by Got Questions Ministries, a team of passionate ministers with a desire to help people understand the Bible. They are pastors, missionaries, counselors, students, and laymen from different religions united by faith, prayer, and theology.
Features
More than 7200 most frequently asked Bible questions organized by topic
Built-in search function
Option to bookmark articles for easy access
Option to automatically download new/updated articles
Option to ask a new question
How to play
Download the app from Play Store, App Store, Amazon, or other app downloading platforms.
Open it and begin browsing questions by topic or typing your question in the search function.
Bookmark articles for future use.
Download new or updated articles.
If you have, ask questions not available in the app yet.
Guest Post Author: Heroes is a Bible trivia game released by Hope Channel. Enhanced with 3D graphics and animation, it's a fun and interactive way to learn about the Bible characters. It comes in English, Portuguese, Spanish, French, and more. The game is available on both iOS and Android devices.