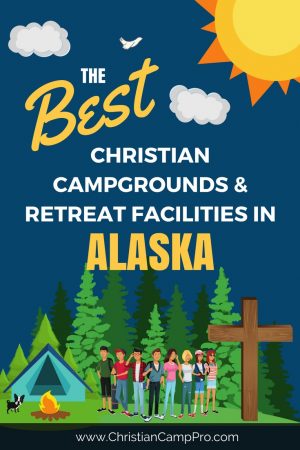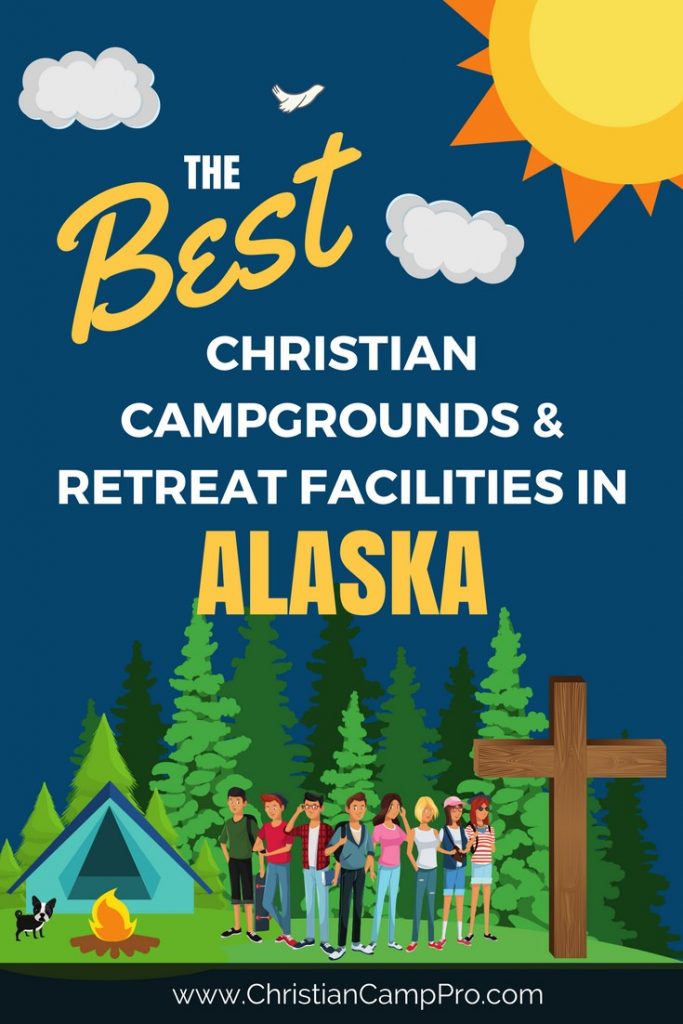 Alaska, nicknamed "The Last Frontier" is home to a vast array of natural beauty and unique wonders. Spread over a wide expanse of land, Alaska boasts a diverse landscape of majestic mountains and desolate tundra, glacial plains and verdant woodlands. The variety in its regions makes Alaska home to a wide range of wildlife. Many unique species of bears, eagles and whales can be found in the state. The enormous landmass is filled with unlimited opportunities for wild adventure and outdoor recreation.
Some points of interest for Christian retreat groups are as follows:
Denali National Park– Home to North America's tallest peak, Denali is a great place to take in the awesome beauty of God's creation.
Various Chapels and Cathedrals- Alaska is home to numerous historic places of worship such as St Michael's Cathedral in Sitka, Alaska, St. Nicholas Chapel in Kenai and St. Herman's Chapel in Kodiak Island.
Northern Lights- The region of Alaska above the Arctic Circle is the prime place to view the natural light show of Aurora Borealis.
Whale Watching- There are plenty of tours available in Juneau, Ketchikan, and Skagway in order to catch a glimpse of some magnificent humpback whales.
Alaska is a diverse state both in topography and climate making it a great place for youth camps and adult retreats. The mountains of pristine snow make it attractive to those seeking out winter outdoor adventures. The milder summer months make it a wonderful choice for hiking, fishing and camping.
These are the best youth camps and Christian retreat facilities in Alaska:
Name
Address
Phone
Website
Bingle Camp at Harding Lake
10810 Salcha Dr. 
Salcha, Alaska 99714
(907) 479-0562
http://www.binglecamp.org
Camp Li-Wa
590 Wigwam Way,
Fairbanks, AK 99712
(907) 457-6059
www.campliwa.org
Camp Maranatha
19780 West Camp Drive 
Big Lake, Alaska 99652
(907) 892-6697
 Website Link
Echo Ranch Bible Camp
P.O. Box 210608 
Auke Bay, Alaska 99821
(907) 789-3777
http://www.echoranch.org
Globe Creek Camp
1141 Acorn Circle 
North Pole, Alaska 99705
(907) 488-0671
http://www.globecreekcamp.com
KAKO Retreat Center
Mile 6 Kako Road 
Russian Mission, Alaska 99657-0029
(907) 584-5695
http://www.kakoretreatcenter.org
Solid Rock Bible Camp
36251 Solid Rock Rd #1 
Soldotna, Alaska 99669
(907) 262-4741
http://solidrockbiblecamp.com
Tanalian Bible Camp
101 Church Drive 
Port Alsworth, Alaska 99653-9999
(907) 781-2226
http://www.tanalianbiblecamp.org
Victory Bible Camp
64741 S Victory Road 
Sutton, Alaska 99674-8205
(907) 745-4203
www.vbcalaska.org
Register your youth camp or retreat center for FREE and learn more about how you can receive a featured listing here.