California is famous for its beautiful weather and laid-back atmosphere. This large state is home to a myriad of beautiful natural features as well as man-made marvels. California's pleasant climate and diverse landscape make it a top destination for those looking for unique adventures.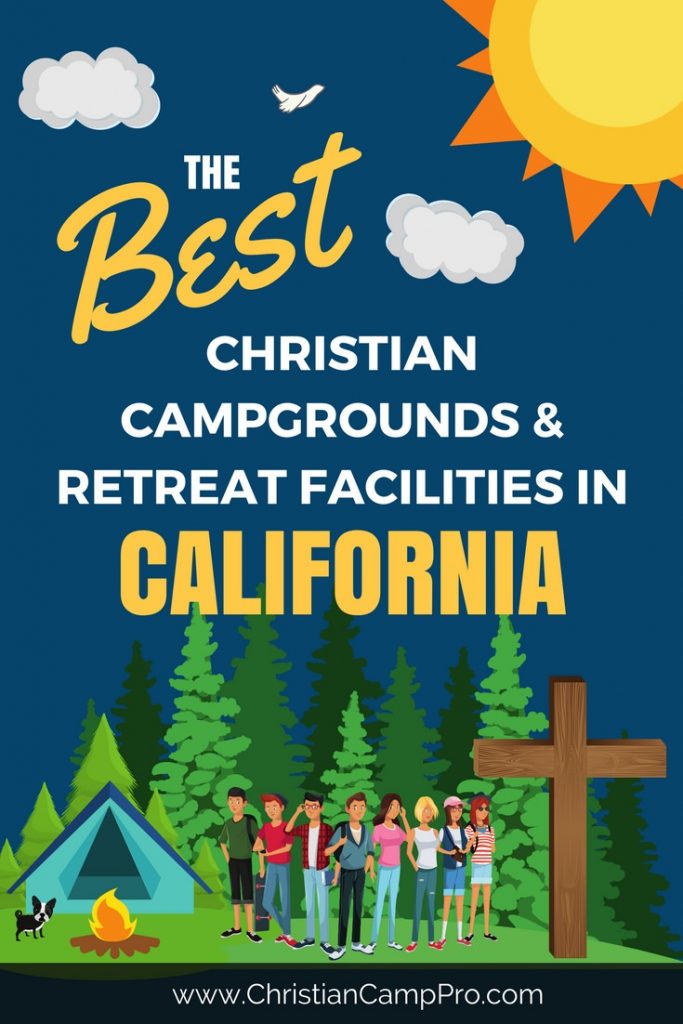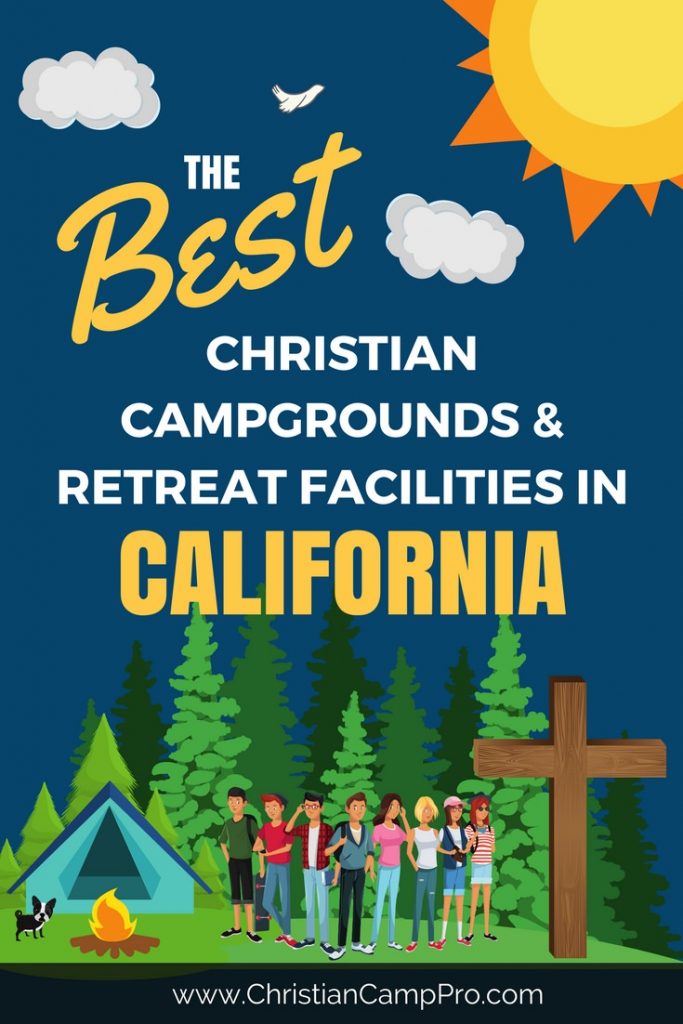 California offers snow-covered mountains for skiing, deserts and caverns for hiking and miles of pristine coastline for surfing and swimming. California's historical significance also makes it a hotspot to enjoy museums, preserved Gold Rush-era towns and numerous Christian missions dotting the desert landscape.
Some points of interest for Christian groups include:
Salvation Mountain– Created by artist Leonard Knight as a tribute to God, this 50-foot-high adobe art piece is a colorful declaration of God's love for mankind.
San Diego de Alcala Mission– The first of hundreds of Christian missions across California, this church marks the birthplace of Christianity on the West Coast. Other Christian missions include San Gabriel Arcangel, San Juan Capistrano and San Luis Rey de Francia.
Wayfarers Chapel– Designed by renowned architect Frank Lloyd Wright, the class and stone church sits among the redwoods near the Pacific coast. The chapel offers scenic wedding services and holds regular worship services.
The huge expanse of land that makes up the state of California is markedly diverse and unique. As such, California is a perfect place for adult retreat groups and youth camps. The variety of outdoor activities and historic sites offers something to please everyone and makes California a great destination for Christian groups.
Some of the best camps and retreat venues in California are:
Angeles Crest Christian Camp
Escape the Normal! Angeles Crest is a breathtaking place to gather and connect on your journey of loving God and others. Our mission to you is simple, yet profound. We create great, mountain-top experiences with an eternal impact.
You have two options: Let us host you while you run your own retreat or let us do all the work and join one of our 15 Angeles Crest camps.
Oh, and be sure to ask if we have a FLASH SALE for the dates you're interested in.
20075 Angeles Crest Hwy
Palmdale, CA 93550
(714) 870-9190
Granite Ridge Christian Camp
We are a private camp and rental facility located in Creston (just outside San Luis Obispo) with multiple lodging options and dozens of activities for groups of 15 to 150 people.
We provide the facilities, food, and fun, while you bring the people and programming! Since 1978 we have been able to host amazing experiences as campers leave behind their usual routines and experience God through nature, fellowship, and food.
Let us handle the details as you get away from the noise and experience life with your group.
4850 Coyote Creek Lane
Creston, CA 93432
(805) 238-3582
Quaker Meadow Christian Camp
With a guest rating of 4.7 stars on Google, Quaker Meadow is an affordable, full-service camp for groups up to 285 people.
Here's your chance to connect with God and each other in the beauty of His creation in the Sequoia National Forest.
Western Divide Highway and Forest Rte. 21S78, Springville, CA 93265
888-222-4822
Rock-N-Water Christian Camps
Experience God while playing in His Creation! Go whitewater rafting, outdoor rock climbing, canyoneering, or backpacking–our summer trips can be customized to fit your group's unique needs, and we offer camps for students, families, teams, schools, or individuals.
Founded in 1989, Rock-N-Water Christian Camps desires to help people see, know, and experience God. We focus our program on biblical principles and we use nature, friendship, and challenge to develop character. We also offer a 49er Fun (Gold Rush) Living History Program geared towards 4th-grade students in the Spring.
1-800-738-0555
Alliance Redwoods
6250 Bohemian Hwy, Occidental, CA 95465
(707) 874-3507
Alpine Camp & Conference Center
415 Club House Dr., Lake Arrowhead, CA 92352
(909) 337-6287
Angeles Crest Christian Camp
2501 E. Chapman Ave. Ste 190
Fullerton, California 92831
(626) 449-3339
Big Bear Lake Christian Conference Center
575 Prairie Lane
Big Bear Lake, California 92315
(909) 866-2360
Calicinto Ranch
22850 Soboba Rd
San Jacinto, California 92583-2939
(951) 654-6838
Calvin Crest Conferences
45800 Calvin Crest Road
Oakhurst, California 93644-9614
(559) 683-4450
Camp Alta
794 Powerhouse Road
Alta, California 95701-0628
(530) 389-8710
Camp AREV
1701 Darling Avenue
Frazier Park, California 93225
(818) 507-0922
Camp Chinquapin
201 Dodge Ridge Road
Pinecrest California 95364
(209) 965-3223
Camp Del Oro
20864 Rector Road
Nevada City, California 95959
(530) 264-4700
Camp Hammer
21401 Big Basin Way
Boulder Creek, California 95006-9097
(831) 338-3200
Camp Maranatha
54162 Maranatha Drive
Idyllwild, California 92549
(951) 659-2739
Camp Oakhurst
36611 Mudge Ranch Road
Coarsegold, California 93614-9708
(559) 683-6563
Camp Peaceful Pines
#3 Clark Fork Road
Dardanelle, California 95314
(209) 523-1438
Camp San Joaquin
64949 General's Highway
Sequoia National Forest, CA 93633
(559) 337-2349
Campus by the Sea
1 Gallaghers Cove, Box 466
Avalon, CA 90704
(310) 510-0015
Cedarbrook Camp Southern California
42739 Hwy 38
Angelus Oaks, California 92305
(909) 866-9366
Christian Berets Conference and Retreat Center
1317 Oakdale Road, Suite 340
Modesto, CA 95355 (209)
524-7993
CityTeam Camp MayMac
9115 East Zayante Road
Felton, California 95018-0357
(831) 335-3019
Daybreak Camp
6676 Rose Acres Lane
Felton, California 95018-9447
(831) 335-2756
Diamond Arrow Christian Conference Center
15742 N. Bloomfield Road
Nevada City, California 95959-8405
(530) 265-3295
Dream Mountain Christian Camp
4952 Murphys Camp Road
Murphys, CA 95247
(209) 728-3109
Forest Home
40,000 Valley of the Falls Dr.
Forest Falls, California 92339-9674
(909) 389-2300
Golden Valley Camp
22500 Barone Road
Volcano, California 95689-0084
(209) 296-4632
Granite Ridge Christian Camp
4850 Coyote Creek Lane.
Creston, CA 93432
(805) 238-3582
Hartland Christian Camp
57611 Eshom Valley Drive
Badger, California 93603-9711
(559) 337-2349
Hartstone Bible Camp
17856 Van Arsdale Rd.
Potter Valley, California 95469-9728
(707) 743-1621
Heavenly Hills Christian Camp
25611 Lyons Dam Road
Twain Harte, California 95383
(209) 586-1306
Hume Lake Christian Camps
64144 Hume Lake Road
Hume, California 93628-9600
(559) 305-7770
Idyllwild Pines Camp
26375 SH 243
Idyllwild, California 92549-0425
(951) 659-2605
Indian Hills Camp
15763 Lyons Valley Road
Jamul, California 91935-3503
(619) 669-6498
Ironwood
49191 Cherokee Road
Newberry Springs, California 92365
(760) 257-3503
Jenness Park
29005 Highway 108
Long Barn, California 95335-9702
(209) 965-3735
JH Ranch
8525 Homestead Lane
Etna, California 96027
(205) 879-5601
Koinonia Conference Grounds
1605 Eureka Canyon Rd.
Watsonville, California 95076-0187
(831) 722-1472
Mile High Pines Camp
42739 Hwy. 38
Angelus Oaks, California 92305-9781
(909) 794-2824
Mission Springs Conference Center
1050 Lockhart Gulch Rd.
Scotts Valley, California 95066-2999
(831) 335-9133
Mount Crags Camp Gilmore
26801 Dorothy Dr.
Calabasas, California 91302-1901
(818) 222-6327
Mount Gilead Bible
13485 Green Valley Road
Sebastopol, California 95472-9714
(707) 823-4508
Mount Hermon
37 Conference Drive
Mount Hermon, California 95041-0413
(831) 335-4466
Mount Hope Bible Camp
9721 Mt Hope Road
Forbestown, California 95941
(530) 675-2022
Oak Glen Christian Conference Center
39364 Oak Glen Rd.
Yucaipa, California 92399-9752
(909) 797-2570
Old Oak Ranch Conference Center
15250 Old Oak Ranch Road
Sonora, California 95370-8317
(209) 532-4295
Palomar Christian Conference Center
34764 Doane Valley Road
Palomar Mountain, California 92060-0160
(760) 742-3438
Pilot Lake Wilderness Camp
Johnsville Rd
LaPorte, California 95981
(916) 622-9601
Pine Valley Bible Conference
8668 Pine Creek Road
Pine Valley, California 91962-0400
(619) 473-8879
Quaker Meadow Christian Camp
HCR 3, Box 601
Springville, California 93265
(888) 222-4822
Rancho Ybarra
3150 Big Tujunga Cyn. Rd.
Tujunga, California 91042-1002
(818) 353-2423

Rawhide Ranch
6987 W. Lilac Rd
Bonsall, California 92003
(760) 445-5000
Redwood Christian Park
15000 Two Bar Rd.
Boulder Creek, California 95006-9766
(831) 338-2134
Redwood Glen
100 Wright Drive
Loma Mar, California 94021-9705
(650) 879-0320
Redwood Glen Camp & Conference Center
3100 Bean Creek Road
Scotts Valley, California 95066-2724
(831) 461-2005
Rock-N-Water
6580 State Highway 49
Lotus, California 95651
(800) 738-0555
Royal Family Kids' Camps
3000 W. MacArthur Blvd. #412
Santa Ana, California 92704-7920
(714) 438-2494
Sierra Christian Service Camp
44503 Old Stage Road
Posey, California 93260
(661) 536-8555
Sierra Pines Camp
7169 Sierra Pines Road
Twin Bridges, California 95735
(916) 290-2897
Silver Spur Christian Camp & Retreat Center
17301 Silver Spur Dr.
Tuolumne, California 95379-9638
(209) 928-4248
Sugar Pine Christian Camps
48478 Mill Canyon Road
Oakhurst, California 93644-9422
(559) 683-4938
Tahquitz Pines Conference Center
55251 South Circle Drive
Idyllwild, California 92549
(951) 659-2934
The Oaks Camp
18651 Pine Canyon Road
Lake Hughes, California 93532-0437
(661) 724-1018
The Salvation Army's Pine Summit
700 Wren Drive
Big Bear Lake, California 92315
(909) 878-0140
Thousand Pines Christian Camp & Conference
359 Thousand Pines Road
Crestline, California 92325-3288
(909) 338-2705
Triumphant Life Camp
37175 Highway 36
Bridgeville, California 95526
(707) 445-2267
Verdugo Pines Bible Camp
22400 Big Pines Hwy.
Wrightwood, California 92397
(760) 249-3532
Victory Ranch
18080 Gilman Springs Road
Moreno Valley, California 92555-9710
(951) 654-7766
Whispering Winds Catholic Conference Center
17606 Harrison Park Rd.
Julian, California 92036
(619) 464-1479
Wolf Mountain Camps
16555 Jericho Road
Grass Valley, California 95949-9749
(530) 273-8709
Woolman at Sierra Friends Center
13075 Woolman Lane
Nevada City, California 95959
(530) 273-3183
Yosemite Sierra Summer Camp
39515 RD 274
Bass Lake, California 93604
(559) 642-2267