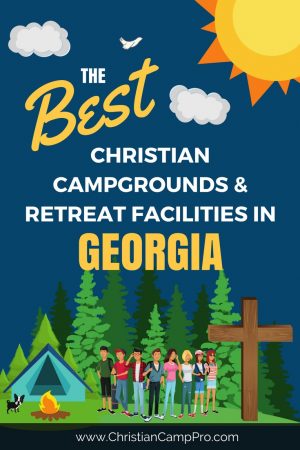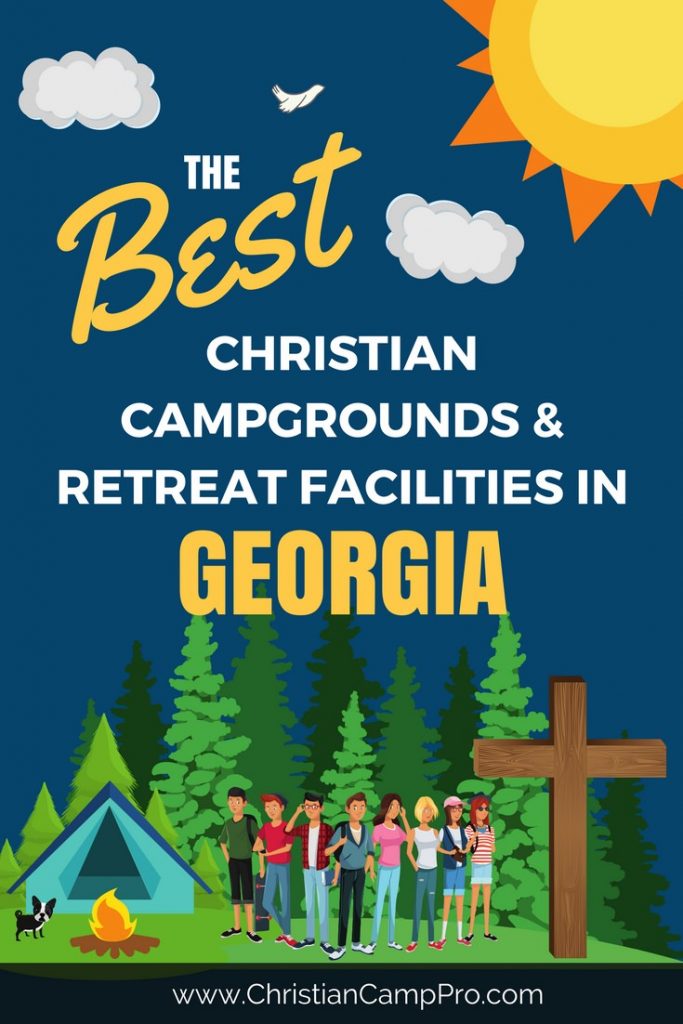 Georgia's location in the southern part of the United States makes it a great place for outdoor adventure and historic exploration. The state is quite topographically diverse with landscape ranging from the scenic Appalachian mountain chain to the sandy coastline bordering the Atlantic Ocean. Georgia is home to a vast array of parks, nature reserves, hiking trails and waterways perfect for exploring with youth camps and adult retreat groups. The Atlantic coastline offers great opportunities for beach ministries as well as fun and relaxation. The natural beauty of the state makes it a great choice when looking for activities and adventure for Christian groups.
Some points of interest for Christian groups include:
Noah's Ark Animal Sanctuary– This non-profit wildlife refuge serves as a home and rehabilitation center for a variety of exotic animals. It offers tours as well as volunteer opportunities.
Smallest Church in America– Christ's Chapel in Memory Park was built as a place of rest and meditation for weary travelers. The church is always open for visits and hosts non-denominational services every third Sunday.
Biblical History Center– This park in LaGrange, Georgia offers an up-close look at life in Bible times. The park hosts tours, lectures, exhibits and authentic meals.
Stone Mountain Park– Atlanta's Stone Mountain Park offers fun and adventure year-round. The park has excellent camping and hiking trails during warmer months and hosts snow attractions during the winter.
Georgia is a wonderful place for hosting youth camps and adult retreats. The overwhelming amount of outdoor recreational activities and historic sites means that there is sure to be something to interest everyone. From hiking in the mountains to splashing in the waves, Georgia offers a great experience for every taste.
The best camps and retreat venues in Georgia are:
Name
Address
Phone
Website
Adrian Camp & Conference Center
37 Meeks Road
Adrian, Georgia 31002
(478) 668-4817
http://www.adriancamp.com
Camp All-American
9500 Medlock Bridge Road
Johns Creek, Georgia 30097
(678) 405-2266
http://campallamerican.com
Camp Caglewood
5182 Glen Forrest Dr.
Flowery Branch, Georgia 30542
(678) 405-9000
http://www.caglewood.org
Camp Charis
3574 Spence Road
Pelham, Georgia 31779
(229) 294-2294
http://campcharis.org
Camp Gideon
3545 Walden Lane
Acworth, Georgia 30102
(770) 974-7744
http://www.campgideon.com
Camp Grace
2559 Walker Chapel Road
Roberta, Georgia 31078
(404) 989-2204
http://www.thecampgrace.com
Camp New Dawn
226 S. Cedar Lane
Chickamauga, Georgia 30707-2522
(706) 539-2235
http://www.campnewdawnga.org
Camp Westminster
2412 Lake Rockaway Rd NW
Conyers, Georgia 30012
(770) 483-2225
http://www.campwestminster.org
Pigeon Mountain Crossing
395 Dixon Springs Road
Lafayette, Georgia 30728
(706) 638-4611
www.pigeonmountaincrossing.com
Pine Eden Christian Retreat Center
1942 Barnes Mill Rd.
Hamilton, Georgia 31811
(706) 628-5883
http://www.pineeden.com
Pinnacle Retreat Center
200 Adventure Lane
Clayton, Georgia 30525
(706) 782-3231
http://www.pinnacleretreatcenter.com
The Family Center
696 Pioneer Drive
Lafayette, Georgia 30728
(706) 639-7063
http://www.familycenterlafayette.org
Wellspring Camp & Conference Center
193 Lindsay Lane
Jefferson, Georgia 30549
(706) 353-2324
http://www.wellspringcamponline.com
WinShape Camps
2277 Martha Berry Hwy
Mt. Berry, Georgia 30149
(800) 448-6955
http://www.winshapecamps.org
Woodland Christian Camp & Retreat Center
90 Woodland Camp Rd.
Temple, Georgia 30179-4709
(770) 562-3103
http://www.woodlandcamp.org
Woodlands Camp & Conference Center
1242 Old Blue Creek Road
Cleveland Georgia 30528
(706) 865-0853
http://www.woodlandscamp.org
Register your youth camp or retreat center for FREE and learn more about how you can receive a featured listing here.