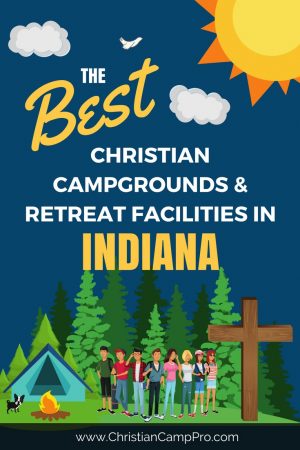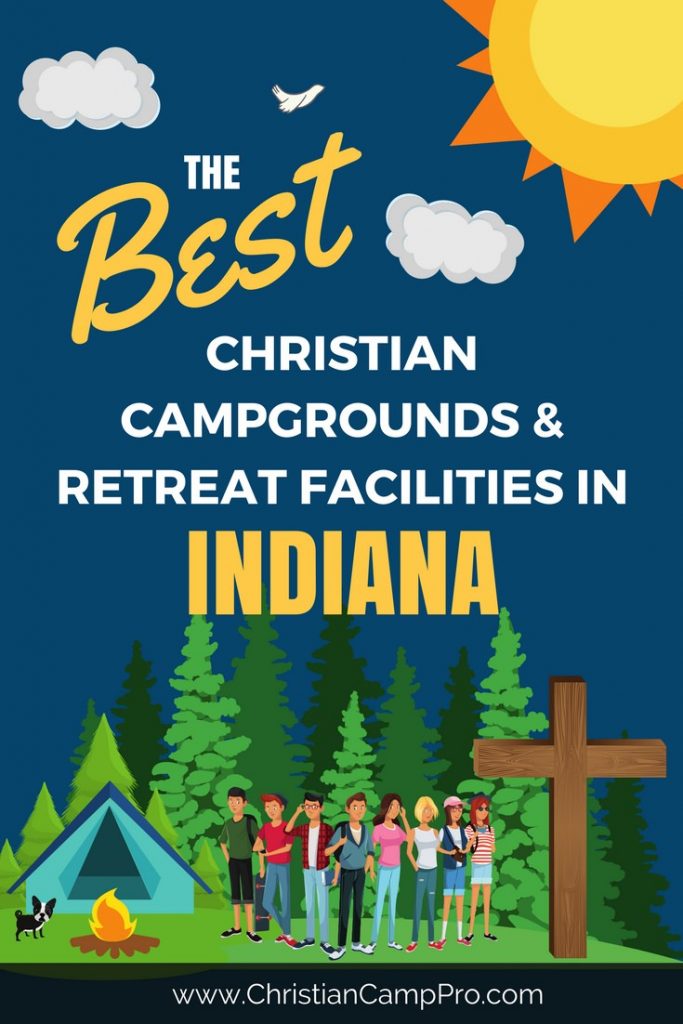 Indiana calls itself the "Crossroads of America" due to its advantageous location at the intersection of four major roadways. Located in the American Midwest and Great Lakes Region, Indiana is both geographically and culturally diverse. Northern and central Indiana are largely flat while southern Indiana has more rugged and hilly terrain marked by valleys and large limestone caves. The diverse topography and climate (very cold winter and hot, humid summers) make it a natural point of interest for those looking for a wide range of outdoor activities and adventures. The state offers a vast array of wintertime sports like skiing, snow-tubing and ice skating. The warmer months are perfect for enjoying hiking or mountain biking in one of the beautiful state parks or enjoying the waters of Lake Michigan.
Some interesting places for Christian groups include:
The Shrine of Christ's Passion– This multi-media experience is located in St. John, Indiana and offers guest the opportunity to walk with Christ from the Last Supper to the Ascension.
The Last Supper Museum– This small but unique museum in Greenburg, Indiana is home to numerous artifacts and art pieces pertaining to the Last Supper.
Billy Sunday Home Museum– This museum is part of the Winona History Center at Grace College and commemorates the life and work of the prolific evangelist.
Indiana is a great place to host a youth camp or adult retreat with its endless opportunities for outdoor adventure as well as historical exploration. The varied landscape and climate make it a place to find fun and interesting things to do year-round. Indiana is sure to provide an exciting experience for any age and taste.
The best camp and retreat venues in Indiana are:
Name
Address
Phone
Website
Bear Lake Camp
1805 S. 16th Street
Albion, Indiana 46701-9430
(260) 799-5988
http://www.bearlakecamp.com
Bible Memory Ministries
1014 N Greene Rd
Goshen, Indiana 46526-1125
(574) 533-5388
http://www.biblememoryministries.org
Brethren Retreat at Shipshewana Lake
9095 W 275 N
Shipshewana, Indiana 46565-9437
(260) 768-4519
http://www.brethrenretreat.org
Camp Alexander Mack
1113 Camp Mack Road
Milford, Indiana 46542
(574) 658-4831
http://www.campmack.org
Camp Allendale
4605 S. Allendale Dr.
Trafalgar, Indiana 46181-8707
(317) 878-4400
http://www.camp-allendale.org
Camp Brosend
7599 Camp Brosend Road
Newburgh, Indiana 47630-2881
(812) 853-3466
http://www.campbrosend.org
Camp Challenge
8914 US 50 East
Bedford, Indiana 47421-8704
(812) 834-5159
http://gocampchallenge.com
Camp Crosley YMCA
165 EMS T2 Lane
North Webster, Indiana 46555-9378
(574) 834-2331
http://www.campcrosley.org
Cedar Lake Ministries
13701 Lauerman Street
Cedar Lake, Indiana 46303-7021
(219) 374-5941
http://www.cedarlakeministries.org
Highland Lakes Camp
1591 N. Highland Lakes Baptist Camp W
Martinsville, Indiana 46151
(317) 481-2400
http://highlandlakes.org
Indian Creek Baptist Camp
1770 Avoca Eureka Rd.
Bedford, Indiana 47421
(812) 279-2161
http://www.campindiancreek.com
Lake James Christian Assembly
1880 W. 275 N
Angola, Indiana 46703-9540
(260) 833-2786
http://www.ljca.org
Lutheran Outdoor Ministries Indiana-Kentucky
5215 N 450 W
Angola, Indiana 46703
(260) 667-7750
http://www.lomik.org
New Creations Camp
6400 National Road East
Richmond, Indiana 47374-2627
(765) 935-2790
http://www.newcreationscamp.org
Prairie Camp
63526 County Road 9 South
Goshen, Indiana 46526-9416
(574) 612-2241
http://camps.mcncd.org
Quaker Haven Camp
111 EMS D16C Ln
Syracuse, Indiana 46567-8051
(574) 834-4193
http://quakerhaven.com
Rainbow Christian Camp
3522 N 1000 W 27
Converse, Indiana 46919-9512
(765) 395-3638
http://www.rainbowcamp.org
Southeastern Baptist Youth Camp
3127 W CR 800 S
Greensburg, Indiana 47240
(812) 591-2515
http://www.westportcamp.com
The Salvation Army Hidden Falls Camp
208 Hidden Falls Camp Rd
Bedford, Indiana 47421-8969
(812) 279-2495
http://sacamp.org
Tippecanoe Baptist Camp
6 Ems Lane T52A
North Webster, Indiana 46555
(574) 834-4184
http://www.camptippy.org
Wabash Park Camp
304 E. CR 650 S
Clay City, Indiana 47841
(317) 831-0022
http://www.wabashconference.org
Walnut Hills Retreat
4500 W Bear Cr. Ch. Rd.
Morgantown, Indiana 46160
(812) 597-4455
http://www.walnuthills.net
Register your youth camp or retreat center for FREE and learn more about how you can receive a featured listing here.