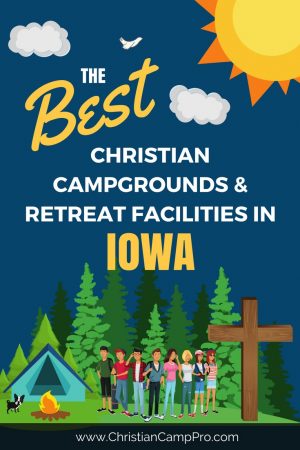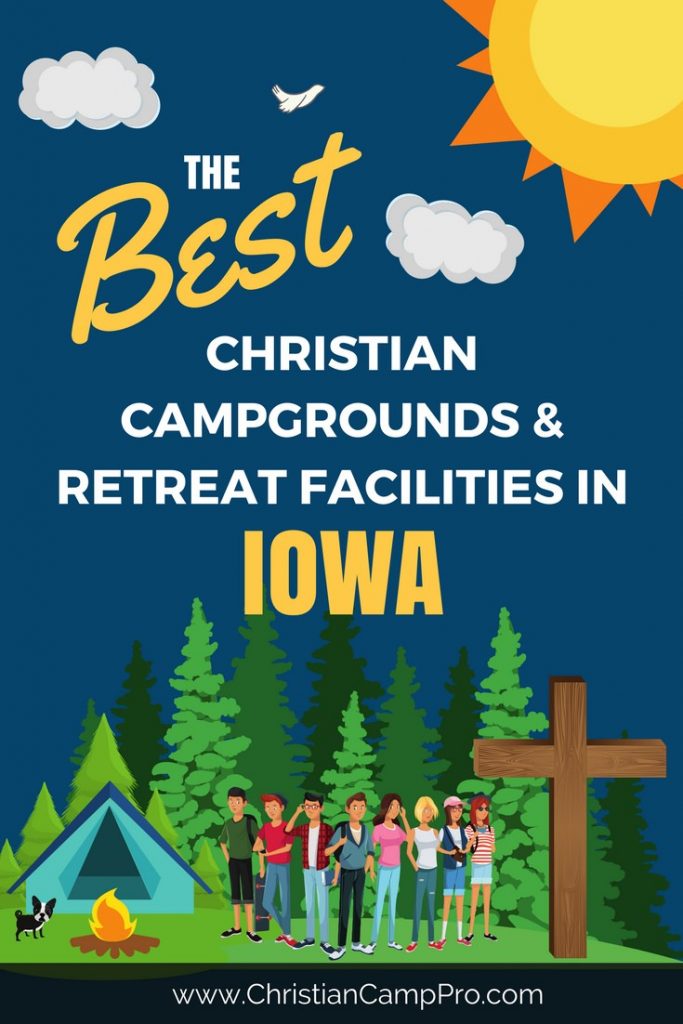 The Midwestern state of Iowa sits nestled between the Mississippi, Missouri and Big Sioux Rivers. Iowa's landscape consists of rolling hills dotted by scenic lakes and river valleys slicing through the silty plains. Iowa's upland areas consist of prairie land while the floodplains along the rivers are home to thick forests and wetlands. The state has a very diverse climate with cold winters and hot, humid summers. This diversity makes it a great place for a wide variety of outdoor sports and activities. Iowa offers excellent cross-country skiing and eagle watching during the winter and picturesque trails to hike and waterways to explore by kayak in the warmer months.
Some places of interest for Christian groups include:
Beautiful and historic places of worship- Take a tour or spend time in prayer and meditation at one of Iowa's impressive cathedrals such as Cathedral Church of St. Paul, The Little Brown Church in the Vale, and St Luke's.
West Bend Grotto– This beautiful shrine was built by a priest from stockpiled rocks and precious stones and stands as a memorial of gratitude and love.
Living History Farms– This working farm and open-air museum offers guest an opportunity to explore life during many time periods of history.
St. Donatus– This little town is known as Iowa's version of Luxembourg. The historic village is home to a beautiful church and cemetery and many other Old-World structures.
Iowa's location, landscape and rich history make it a great place to host youth camps and adult retreats. There are outdoor activities a-plenty and for all seasons. There are also numerous historic sites to see and natural wonders at which to marvel.
The best camps and retreat sites in Iowa are: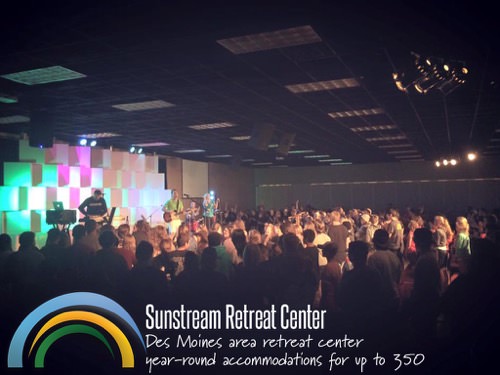 Sunstream Retreat Center
Sunstream Retreat Center, a Des Moines area retreat center, features year-round recreation and accommodations for up to 350 overnight guests. Our retreat packages include everything your group needs to have a successful ministry event: choice of motel or dorm style lodging, a private meeting space with complimentary A/V equipment, buffet dining and recreation. Add some excitement to your event with our team building and zip line adventure programs!  www.sunstreamretreat.org
Name
Address
Phone
Website
Camp Appanoose, Inc.
13380 430th Street
Plano Iowa, 52581-8524
(888) 683-1839
www.campappanoose.org
Camp Quaker Heights
22605 V Avenue
Eldora, Iowa 50627-8012
(641) 939-5977
http://www.campquakerheights.org
Cedar Springs Camp
1260 River Rd.
Floyd, Iowa 50435-8094
(641) 398-2488
http://www.cedarspringscamp.com
Central Iowa Bible Camp
18758 335th Lane
Earlham, Iowa 50072-8001
(515) 834-2119
http://www.centraliowabiblecamp.org
Crooked Creek Christian Camp
2830 Coppock Road
Washington, Iowa 52353-9317
(319) 653-3611
http://www.crookedcreekcamp.org
Dayton Oaks Camp & Conference Center
3717 Taylor Avenue
Dayton, Iowa 50530-7585
(515) 547-2417
http://www.daytonoaks.org
Hidden Acres Christian Center
3837 Union
Dayton, Iowa 50530-7577
(515) 547-2751
http://www.hacamps.org
Ingham Okoboji Lutheran Bible Camp
1203 Inwan Street
Milford, Iowa 51351
(712) 337-3306
http://www.okoboji.org
Inspiration Hills Camp and Retreat Center
1242 280th St.
Inwood, Iowa 51240-8001
(712) 986-5193
http://www.inspirationhills.org
Iowa Regular Baptist Camp
1600 E Lake St.
Ventura, Iowa 50482
(641) 829-3824
http://www.irbc.org
Lake View Camp & Conference Center
1529 Main Street
Pella Iowa 50219
(641) 628-2160
http://www.lakeviewconference.com
Pine Lake Camps
32203 230th St.
Eldora, Iowa 50627
(641) 858-3284
http://pinelakecamps.org
Riverside Lutheran Bible Camp
3001 Riverside Rd.
Story City, Iowa 50248-7573
(515) 733-5271
http://www.riversidelbc.org
Sunstream Retreat Center
1130 Juneberry Road
Ogden, Iowa 50212
(855) 8GO-2SRC
www.sunstreamretreat.org
Twin Lakes Bible Camp
7718 Twin Lakes Road
Manson, Iowa 50563-7646
(712) 297-7714
http://www.twinlakesbiblecamp.com
Village Creek Bible Camp
1588 Drake Road
Lansing, Iowa 52151
(563) 535-7320
http://www.villagecreek.net
Register your youth camp or retreat center for FREE and learn more about how you can receive a featured listing here.