Missouri sits right along the border of what is considered the Midwest and South and has distinct features of each. The warm, wet alluvial plain of the Mississippi River makes up the southeastern part of the state, while the Ozarks rise up in the southeast. The northern parts of Missouri consist of rolling hills and river bluffs. Missouri is a haven for outdoor enthusiasts, with activities for most times of the year. Missouri's distinct seasons offer visitors a variety of fun outdoor adventures, from snowboarding and tubing in the northeast during the winter, to hiking the scenic trails of the Ozarks during the warmer months. The state is home to hundreds of caverns and cave trails that are open for exploration, as well as the mighty Mississippi River that provides unlimited water sports and recreation.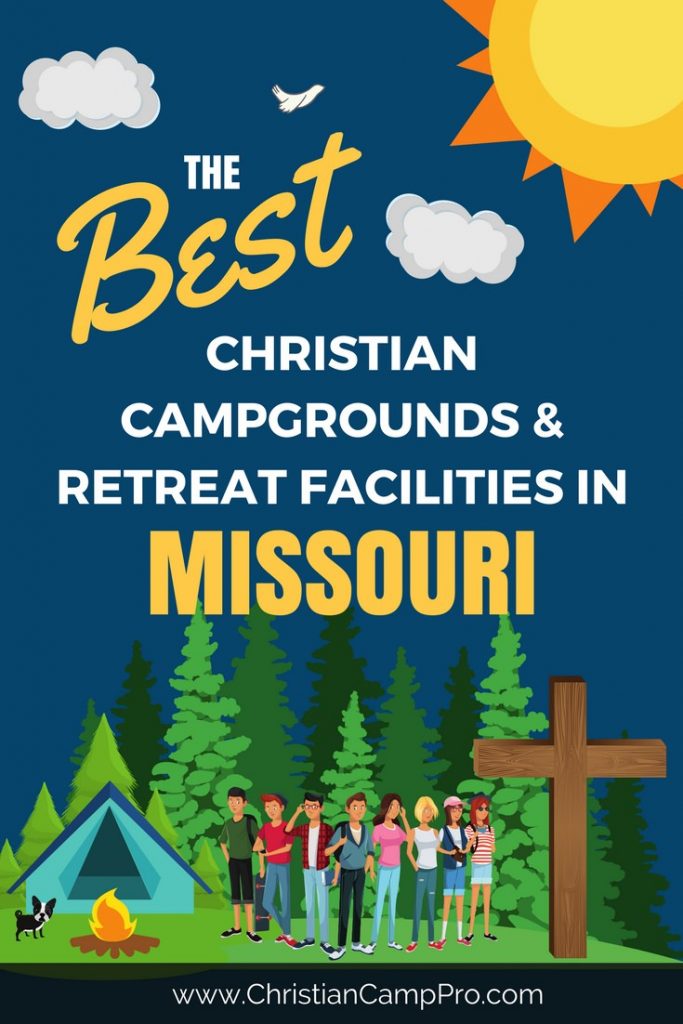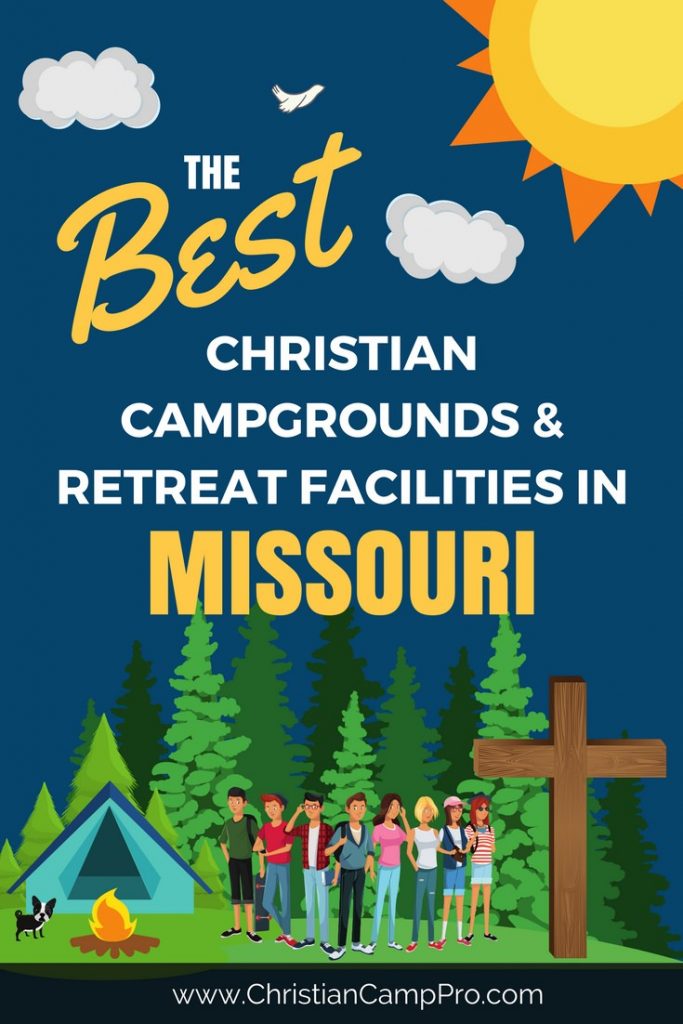 Some points of interest for Christian groups are:
Living Word National Bible Museum– This museum located in Branson, Missouri takes visitors on a journey through the Bible from its manuscript form to the earliest printing press and modern translations.
Sight and Sound Theatres– A highly acclaimed theater company, Sight and Sound Theatre in Missouri offers top-notch musical theater productions of biblical tales that are perfect for families and church groups.
National Forests and State Parks- Missouri is home to numerous parks, forests and wildlife reserves such as: Lake of the Ozarks State Park, which offers camping, fishing, hiking and cave trails, Echo Bluff State Park, and Mark Twain National Forest.
Missouri is a wonderland of natural beauty and adventure. With an abundance of exceptional entertainment both indoors and out, Missouri is a great place for any adult retreat or youth camp.
The best camps and retreat venues in Missouri are:
Eagle Rock Retreat Center
Eagle Rock Retreat Center, an Ozark mountain retreat center, features year-round recreation and accommodations for up to 250 overnight guests. Our retreat packages include everything your group needs to have a successful ministry event: choice of motel or dorm style lodging, a private meeting space with complimentary A/V equipment, buffet dining and recreation. Add some excitement to your event with our team building and adventure recreation programs! www.eaglerockretreat.org
Name
Address
Phone
Baptist Hill Assembly
9519 Hwy V
Mt. Vernon, Missouri 65712
(417) 466-3034
Bates Creek Baptist Camp
10361 Quarry Road,
Potosi, Missouri 63020
(573) 259-4909
Bennett Spring Christian Church Camp
1932 MO 64,
Lebanon, Missouri 65536
(417) 532-6011
Blue Mountain Center
1020 Madison 9570
Fredericktown, MO 63645
(573) 546-6265
Camp Barnabas
901 Teas Trail 2060
Purdy, Missouri 65734-9626
(417) 476-2565
Camp CUMCITO
13220 Mission Rd
Warsaw, Missouri 65355
(816) 329-1432
Camp Galilee
899 East Martin
El Dorado Springs, MO 64744
(417) 876-3024
Camp Heritage
376 Camp Heritage Road
Climax Springs, Missouri 65324-2240
(573) 345-3760
Camp Jo-Ota Camping and Retreat Center
1272 Hwy MM
Clarence, MO 63437
(660) 699-2393
Camp Mihaska
1466 Highway N
Bourbon, Missouri 65441-9116
(573) 732-5239
Camp Table Rock
2079 Peninsula Drive
Shell Knob, Missouri 65747
(417) 858-9222
Eagle Rock Retreat Center
28879 FR 1162
Eagle Rock, MO 65641
(855) 337-ERRC
Grand Oaks Baptist Assembly
9463 State Hwy 190
Chillicothe, Missouri 64601
(660) 646-1906
Harmony Hill Youth Camp
8033 Rt O
Fulton, Missouri 65251
(573) 642-1381
Heartland Center
16965 NW 45 Hwy,
Parkville, Missouri 64152
(816) 891-1078
Kanakuk Kamps
1353 Lakeshore Dr.
Branson, Missouri 65616
(417) 266-3200
Kids Across America Kamps
1429 Lakeshore Drive
Branson, Missouri 65616
(417) 266-4000
LifeChange Camp
351 NE 831 Road
Clinton, MO 64735
(660) 694-2528
Living Waters Christian Canoe Camp
309 Prater Homestead Rd
Macks Creek, MO 65786
(877) 851-8158
Logan Valley Christian Retreat
2692 County Road 422
Ellington, Missouri 63638
(573) 663-2735
Missouri United Methodist Camps
3601 Amron Court
Columbia, Missouri 65202
(573) 442-7909
Three Trails Camp & Retreat Center
16200 E. US HW 40
Kansas City, Missouri 64136
(816) 373-4153
Whispering Winds Bible Camp
599 Mound Ridge Road
Cook Station, Missouri 65449
(573) 265-7445
Wilderness Retreat and Development Center
34030 West 204th Street
Lawson, MO 64062
(816) 580-4014
Windermere Baptist Conference Center
1650 Koehler Dr.
Roach, MO 65787
(573) 346-5200
Leave a comment below. We want to hear from you!