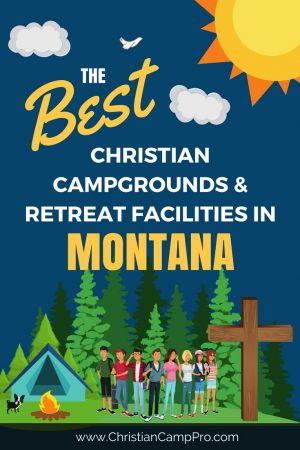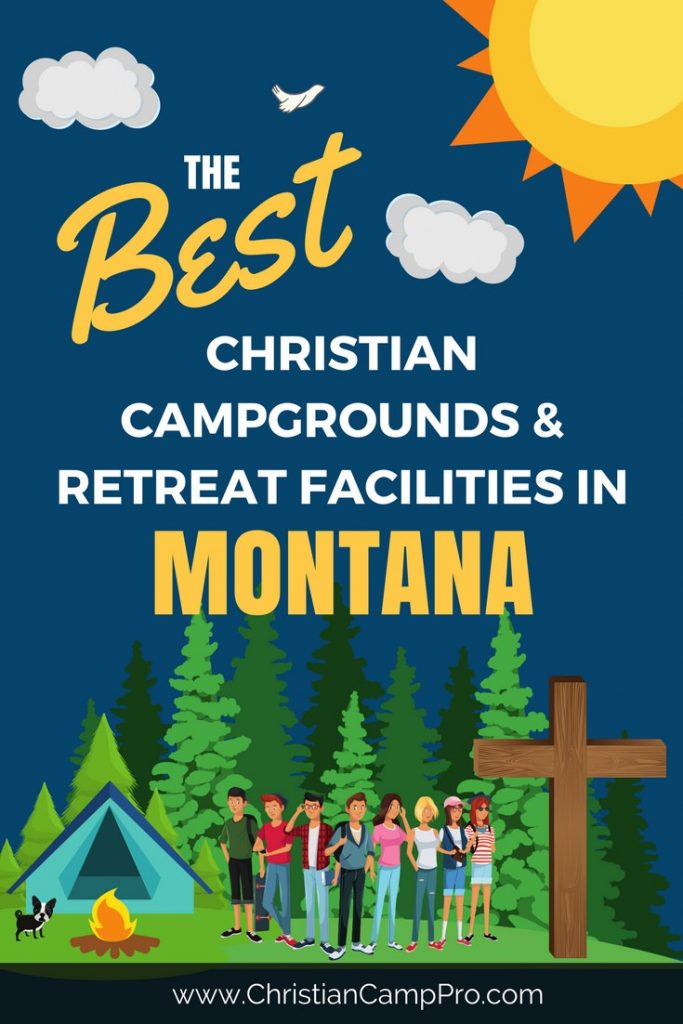 Montana is famous as "Big Sky Country" and with good reason. With rolling prairie plains in its eastern half and numerous mountain chains making up its western half, Montana is a paradise of unlimited outdoor adventures. The mountain region beckons to skiers, ice-climber and snow-shoers during the cold winter months. The open plains welcome those looking for excellent camping, hiking and horseback riding in the Spring and Summer and even into Fall. Montana's famous parks and historic sites are a natural draw for any group eager for an exploration of the beauty of Creation. From prairies to mountains and the lush valleys in between, Montana is a perfect choice when it comes to exciting outdoor recreation.
Some places of interest for Christian groups include:
Glendive Dinosaur and Fossil Museum-This museum in Glendive, Montana is home to an impressive array of dinosaur bones, full skeletons and fossils and presents its displays and exhibits within the context of Biblical history.
Beautiful Chapels- The Soldiers Chapel and Big Sky Chapel are just two examples of the beautiful places of worship that can be found nestled in the picturesque valleys of Montana.
Glacier National Park Ministry and Yellowstone National Park Ministry both offer unique services to these world-famous parks such as fellowship activities, leadership training and non-denominational worship services.
Montana is full of both wide open spaces and stunning mountain vistas. With such a differing landscape, the state makes a great choice for youth camps and adult retreats. There is no shortage of excitement or adventure in Montana!
The best camps and retreat venues in Montana are:
Name
Address
Phone
Website
Beartooth Christian Camp
130 Trinity Trail
Fishtail, Montana 59028-8074
(406) 328-6825
www.beartoothchristiancamp.org
Big Sky Bible Camp
501 McCaffery Rd.
Bigfork, Montana 59911-6123
(406) 837-4864
http://www.bigskybiblecamp.org
Camp Bighorn
1850 Montana Hwy 135
Plains, Montana 59859
(406) 826-3144
http://www.campbighorn.com
Clydehurst Christian Ranch
3319 Boulder Road
McLeod, Montana 59052
(406) 294-0394
http://www.clydehurst.com
Dickey Lake Bible Camp & Conference Center
1075 Osler
Trego, Montana 59934
(406) 882-4572
http://dickeylakebiblecamp.org
Glacier Presbyterian Center
17482 O'Neil Road
Lakeside, Montana 59922
(406) 844-2114
http://www.glaciercamp.org
Lions Ridge
176 Hudson Creek Road
Bozeman, Montana 59715
(406) 582-9757
http://www.lionsridge.org
Potter's Field Ranch
914 Second St East
Whitefish, Montana 59937
(406) 730-1540
www.pottersfield.org
The Sanctuary
626 Pardee Creek Road
Superior, Montana 59872
(406) 552-4916
www.thesanctuarymt.org
Trail's End Ranch
550 Hwy 323
Ekalaka, Montana 59324
(406) 775-6401
http://www.ter.org
Yellowstone Alliance Adventures
13707 Cottonwood Canyon
Bozeman, Montana 59718-8991
(406) 763-4727
http://www.yaacamp.org
Register your youth camp or retreat center for FREE and learn more about how you can receive a featured listing here.