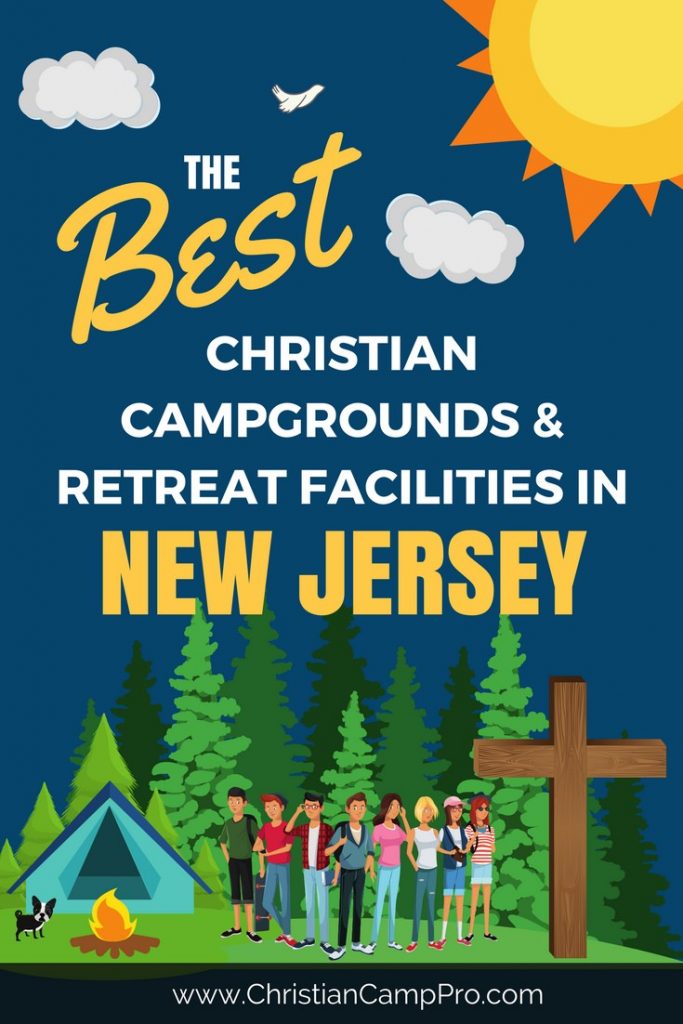 New Jersey is nicknamed the "Garden State" and with good reason. The state is overflowing with natural beauty from the sparkling shores of the Atlantic to the mountains of the northern Skyland region. New Jersey's varied regions give it a great diversity in landscape and make it a great place for finding an impressive variety of outdoor recreation. There is plenty of snow in the mountainous region of New Jersey making it a prime location for skiing and snowboarding. In the warmer months, the mountains offer scenic hiking trails and waterways to explore via canoe or kayak. Along the coast of the southern shore there are numerous water activities to enjoy such as parasailing, sport fishing and whale watching. New Jersey also hosts a large number of parks and recreation areas for camping, hiking and climbing.
Some places of interest for Christian groups include:
Beautiful Churches– St.Nicholas of Tolentine and St. Michael's
These historic churches are located in Atlantic City and offer tours and special services.
The Park Performing Arts Center in Camden, New Jersey hosts the nation's longest running passion play every Spring during Lent.
The Great Auditorium at Ocean Grove
The Ocean Grove Camp Meeting Association is home to this beautiful and historic entertainment venue. The facility hosts Christian concerts, shows and music festivals.
New Jersey is full of natural beauty and unique experiences and makes a perfect place for youth camps and adult retreats. Whether a group is looking for winter fun in the snow, a hike on a forest trail or a sunny beach adventure, New Jersey is sure to provide something fun or everyone.
The best camps and retreat venues in New Jersey are:
Name
Address
Phone
Website
America's Keswick
601 Route 530
Whiting, New Jersey 08759-3501
(732) 350-1187
http://www.americaskeswick.org
Camp Edge
26 Camp Edge Rd PO Box 325
Alloway, New Jersey 08001-0325
(856) 935-1555
http://www.ranchhope.org
Delanco Camp Meeting Association
191 Powell Place Road
Tabernacle, New Jersey 08088
(609) 859-2262
http://delanco.org
Fellowship Conference Center
3575 Valley Road
Liberty Corner, New Jersey 07938-0204
(908) 647-1777
http://www.deaconry.org
Haluwasa, Inc.
377 Ehrke Road
Hammonton, New Jersey 08037-9540
(609) 561-3081
http://www.haluwasa.org
Harvey Cedars Bible Conference
12 Cedars Ave
Harvey Cedars, New Jersey 08008-5719
(609) 494-5689
http://www.hcbible.org
Liebenzell USA Retreat Ministries
13 Heath Lane PO Box 66
Schooley's Mountain, New Jersey 07870
(908) 852-1439
http://www.liebenzellusa.org
Shiloh Bible Camp & Retreat Center
753 Burnt Meadow Rd.
Hewitt, New Jersey 07421-3508
(973) 728-7845
http://www.campshiloh.com
Solid Rock Day Camp
37 Stephens Road
West Milford, New Jersey 07480-1163
(973) 728-4460
http://www.solidrockdaycamp.com
Star Lake Camp & Conference Center
268 Macopin Road
Bloomingdale, New Jersey 07403
(973) 838-7000
Website Link
The Salvation Army Camp Tecumseh
445 Mechlin Corner Road
Pittstown, New Jersey 08867
(908) 735-4136
http://www.camptecumseh.com
Register your youth camp or retreat center for FREE and learn more about how you can receive a featured listing here.
Leave a comment below. We want to hear from you!