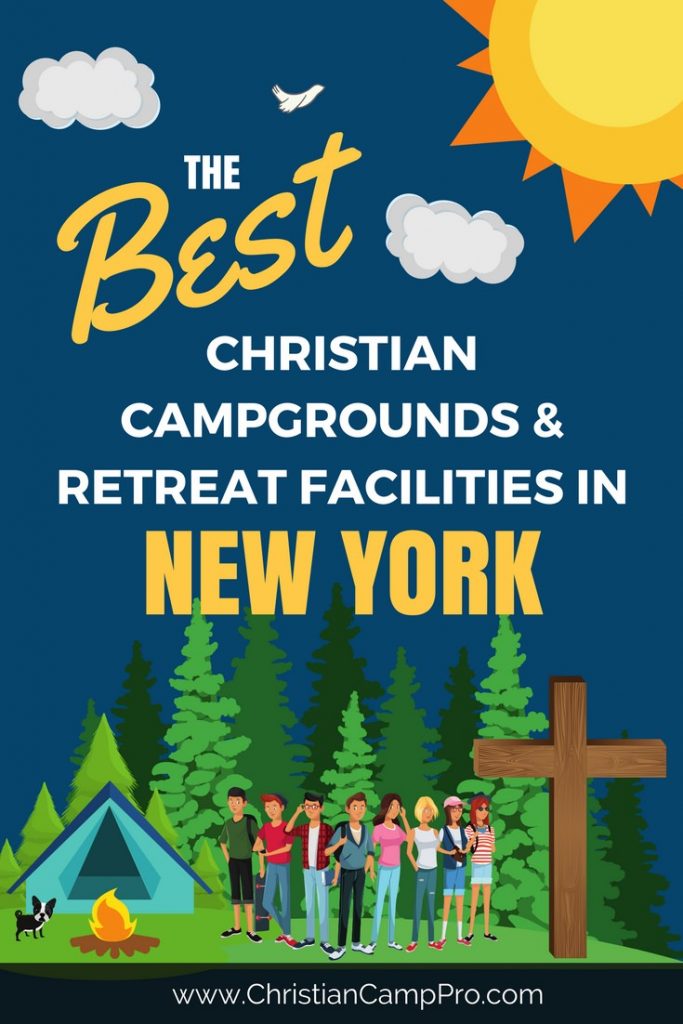 Most people immediately think of a huge and bustling metropolis when a mention of New York is made. However, New York state is much more diverse and offers a surprising array of outdoor adventures and natural wonders. New York's landscape widely varies from region to region with towering mountains to the north and a coastal to the southern part of the state. Such diversity makes New York State a haven for outdoor enthusiasts who flock to the Catskill Mountains in the winter to enjoy excellent downhill skiing, cross-country skiing and ski-jumping. In the warmer months, the Catskills are great for whitewater rafting, hiking and climbing. New York has plenty of waterfronts as well, with parts of the Great Lakes and the Atlantic Ocean within its borders.
Places that might interest Christian groups include:
This beautiful farm in upstate New York hosts tours and events for all ages year-round. The farm also has a maze, a petting zoo and rides.
No trip to New York would be complete without a visit to this amazing natural wonder. Tours are available by boat as well as on foot by way of the Hurricane Deck and Cave of the Winds.
This outdoor theatrical production brings the stories of the Bible to life with state-of-the-art special effects and top-notch performers on a 10-level stage.
New York City Cathedrals- New York City is home to a large number of beautiful and historic places of worship such as St. Paul's, Trinity, St, Patrick's and the Cathedral Church of St. John the Divine. There is also an endless list of monuments and memorials to visit if you venture into the city.
New York State is full of exciting wilderness adventures as well as big-city excitement. It is a perfect place for a youth camp or adult retreat. From the rugged mountains to the coast of the Atlantic and the New York City skyline, there is a thrilling adventure waiting for everyone.
The best camps and retreat venues in New York are: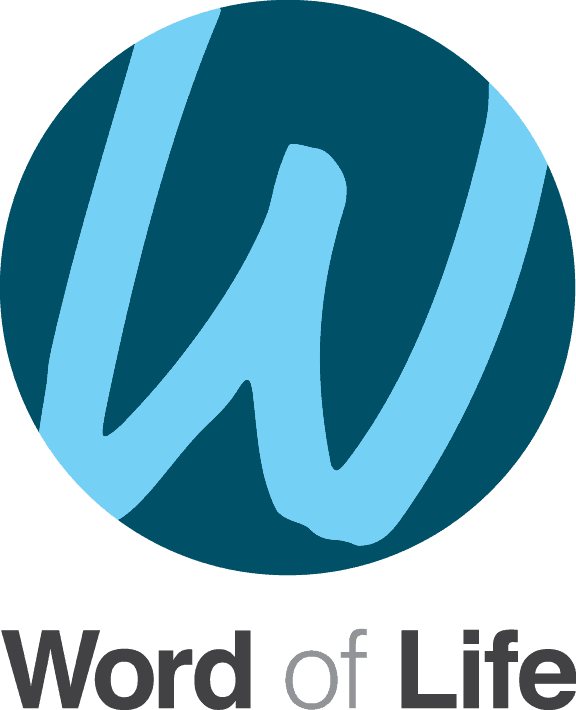 Word of Life Youth and Family Camps
Word of Life Youth and Family Camps believe in building stronger families, and strive to provide opportunities for families to grow together and individually. Many of our guests comment that Word of Life is a special place unlike any other, and they come back year after year for a refreshing vacation and renewal in their walk with the Lord. Every year new families and youth groups experience Word of Life for the first time and discover a place of physical and spiritual refreshment!! Whether at The Ranch and The Wild (6-12), the Island for teens (13-18), The Lodge or The Pines for families and adults, or sunny Florida – you will find a friendly welcome, unforgettable ministry and relationships that will leave you feeling refreshed! The combination of relevant programs, numerous activities, efficient counselors and solid Bible teachers create a life changing experience for the young and the young at heart.
Name
Address
Phone
Website
Beaver Camp
8884 Buck Point Road
Lowville, New York 13367
(315) 376-2640
http://www.beavercamp.org
Camp Cedarbrook in the Adirondacks
59 Davignon Rd.
Corinth, New York 12822
(518) 608-6800
http://www.campcedarbrook.net
Camp Cherith of Western New York
9534 Short Tract Road
Hunt, New York 14846
(585) 468-3850
http://www.campcherithwny.org
Camp Deerpark, Inc.
200 Brandt Rd.
Westbrookville, New York 12785
(845) 754-8669
http://campdeerpark.org
Camp Grace New York
126 Carney Road
Ulster Park, NY 12487
www.campgracenewyork.com
Camp Hickory Hill
2970 Kohler Rd.
Varysburg, New York 14167-9719
(585) 535-7832
http://www.camphickoryhill.org
Camp Li-Lo-Li
8811 Sunfish Run Road
Randolph, New York 14772-9795
(716) 945-4900
http://liloli.org
Camp Pinnacle Ministries
621 Pinnacle Rd.
Voorheesville, New York 12186-4620
(518) 872-9100
http://www.camppinnacle.org
Camp Shoshanah/Ariel Ministries
838 Trout Pond Rd.
Keeseville, New York 12944-3216
(518) 834-6057
http://www.ariel.org
Camp Victory Lake
277 Crub Elbow Road
Hyde Park, New York 12538
(845) 229-8851
Website Link
CAMP-of-the-WOODS
Route 30
Speculator, New York 12164-0250
(518) 548-4311
http://www.camp-of-the-woods.org
Children's Bible Fellowship of NY
250 Nimham Rd
Carmel, New York 10512
(845) 225-2005
http://www.cbfny.org
Cortland Bible Club Camp
154 Hydeville Road
Pitcher, New York 13136-0100
(607) 863-4225
http://www.cortlandbibleclubcamp.com
Deerfoot Lodge
Route 30
Speculator, New York 12164
(518) 256-0106
www.deerfoot.org
Delta Lake Bible Conference Center
6420 Pillmore Drive
Rome, New York 13440-7336
(315) 336-7210
http://www.deltalake.org
Findley Camp & Retreat Center
2334 Sunnyside Road
Clymer, New York 14724-9647
(716) 769-7146
http://www.campfindley.org
Good Tidings Bible Conference
739 Sutton Rd.
Cornwallville, New York 12418-1181
(518) 239-4178
http://www.goodtidingsfellowship.com
Hope Valley Camp
9470 Schmidt Road
Dansville, New York 14437
(585) 683-4907
http://hopevalleycamp.com
LeTourneau Christian Center
4950 County Road 11
Rushville, New York 14544
(585) 554-3400
http://main.letourneau.org
Long Point Camp
100 Long Point Road
Pennyan, New York 14527
(315) 536-6301
Website Link
Mandaville Camp & Retreat Center
165 Sheldon Road
Winthrop, New York 13697-3127
(315) 328-4581
http://www.campmandaville.org
Mission Meadows
5201 E. Lake Road
Dewittville, New York 14728-9778
(716) 386-5932
http://missionmeadows.org
New Horizons Ministries
189 Allen St.
Hempstead, New York 11550-7347
(516) 481-5769
http://www.newhorizonsministries.org
Niagara Shores and Niagara Adventure Camp
6419 Lake Road
Appleton, New York 14008
(716) 778-8568
www.niagaraadventurecamp.org
Northern Frontier Camp
3298 Route 9G
Rhinebeck, New York 12572
(845) 876-8009
http://www.northernfrontier.org
Odosagih Bible Conference
3204 Hazelmere Ave
Machias, New York 14101-9764
(716) 353-8555
http://www.odosagih.org
Ontario Bible Camp & Conference
385 Lakeview Road
Oswego, New York 13126
(315) 343-6111
http://ontariobible.com
Peniel Bible Conference
336 Lake Tour Road
Lake Luzerne, New York 12846
(518) 696-4038
http://penielbibleconference.org
Pine Bush Bible Camp
76 Bible Camp Rd.
Bloomingburg, New York 12721-9405
(845) 361-1871
http://pbbc.org
Sacandaga Bible Conference
191 Lakeview Road
Broadalbin, New York 12025
(518) 883-3713
www.sacandagabibleconference.com
Sunshine Acres Camp and Conference Center
165 Sportsman Rd.
Napanoch, New York 12458
(845) 647-4230
http://www.sunshineacres.com
Taconic Retreat and Conference Center
64 White Drive
Milan, New York 12571-4529
(845) 758-8764
http://www.taconicrcc.net
Vick & Pathfinder Camp and Conference Ministries
1041 County Rt. 31
Cooperstown, New York 13326
(607) 547-2300
http://vpccministries.org
Warwick Conference Center & Camp Warwick
62 Hoyt Road
Warwick, New York 10990
(845) 986-1164
http://www.warwickcenter.com
Word of Life Youth and Family Camps
P.O. Box 600
Schroon Lake, New York 12870
(518) 494-6000
http://wolcamps.org
Register your youth camp or retreat center for FREE and learn more about how you can receive a featured listing here.