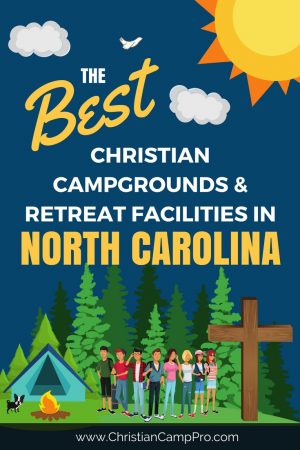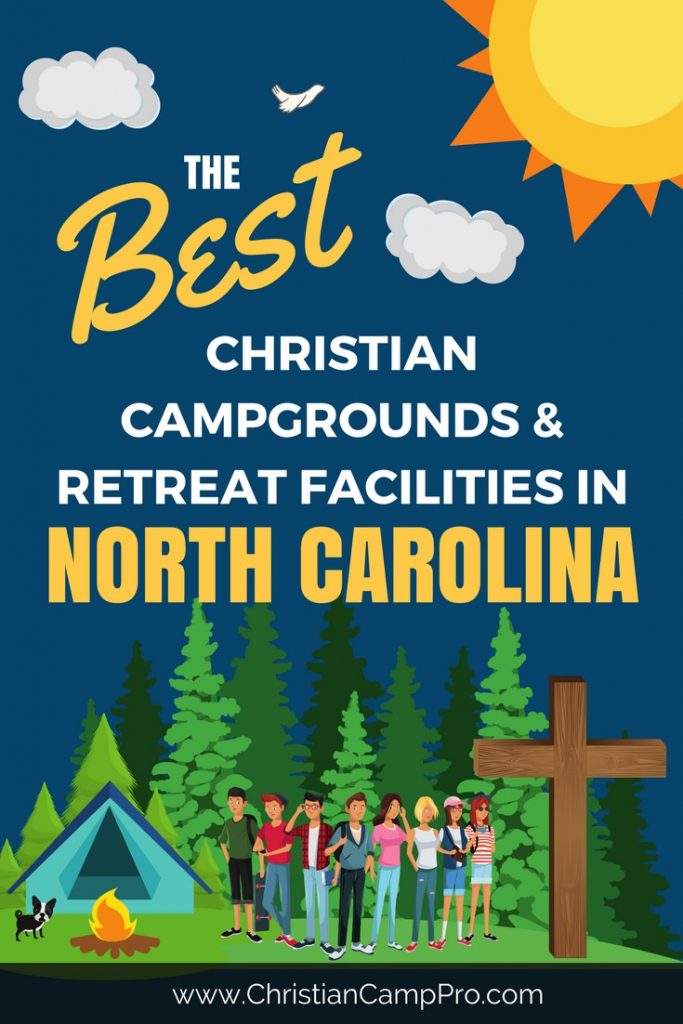 North Carolina is a lovely state full of natural wonders and rugged beauty. Its differing regions and varied landscape make it a wonderful place for exploring nature and taking part in a wide range of outdoor activities. North Carolina's western region is home to several Appalachian subranges such as the Great Smoky Mountains, the Blue Ridge Mountains and the Black Mountains. These areas are full of parks and reserves that host excellent hiking trails, whitewater rafting and camping. North Carolina's Outer Banks region along the Atlantic coast is a favorite beach destination with miles of shoreline perfect for parasailing, swimming and sport fishing. North Carolina is also home to 34 state parks that offer bike trails, spelunking and rock-climbing.
Some places of interest for Christian groups include:
This lovely park in Murphy, North Carolina plays host to many unique attractions including a mountain prayer chapel, a replica of Jesus' tomb and the World's Largest 10 Commandments.
The ministry of the late evangelist continues in this unique facility which offers tours, exhibits and presentations detailing Grahams' life and legacy the Message he shared with the world.
State Parks- From the beaches to the mountains, North Carolina has an abundance of state parks that offer amazing outdoor adventures and breathtaking natural beauty. Carolina Beach State Park, Dismal Swamp State Park, Hanging Rock State Park and Pilot Mountain State Park are just a few.
North Carolina's diverse landscape and scenic wonders make it a great place for adult retreats and youth camps. With mountains to explore, rivers to run, and sandy shores to stroll, there is no limit to the adventure. North Carolina offers an exciting and unique experience for all ages.
The best retreat venues and camps in North Carolina are:
Name
Address
Phone
Website
Ambassador Camp, Inc.
702 Lakeshore Drive (Box 200)
Lake Waccamaw, North Carolina 28450
(910) 642-2853
http://ambassador-camp.org
Benchmark Ministries, Inc.
538 Hussey Road
Robbins, North Carolina 27325
(919) 815-7603
http://www.benchmarkministries.org
Bonclarken Conference Center
500 Pine Dr.
Flat Rock, North Carolina 28731
(828) 692-2223
http://www.bonclarken.org
Camp Arrowhead for Boys
1415 Cabin Creek Road
Tuxedo, North Carolina 28784
(828) 692-1123
http://www.camparrowhead.org
Camp Cedar Cliff
5 Porters Cove Road
Asheville, North Carolina 28805
(828) 450-3331
http://campcedarcliff.org
Camp Dixie, Inc.
373 W. Bladen Union Church Rd.
Fayetteville, North Carolina 28306-9415
(910) 865-5180
http://www.campdixie.com
Camp Grace
145 Grace Dr
Fairmont, North Carolina 28340-9033
(910) 628-6326
http://cbmcampgrace.com
Camp Kerr Lake
3111 Flemingtown Road
Middleburg, North Carolina 27537
(919) 621-2035
http://www.campkerrlake.org
Camp Lurecrest
207 Charlotte Dr.
Lake Lure, North Carolina 28746
(704) 841-2701
http://camplurecrest.org
Camp Maranatha
900 Old Mill Rd.
High Point, North Carolina 27265
(336) 869-2251
http://www.campmaranatha.net
Camp Oak Hill & Retreat Center
1528 Oak Hill Road
Oxford, NC 27565
(919) 782-2888
http://www.campoakhill.org
Camp Tekoa Inc.
211 Thomas Road
Hendersonville, North Carolina 28793
(828) 692-6516
http://www.camptekoa.org
Camp Vandemere, Inc.
215 Third Street
Vandemere, North Carolina 28587
(252) 670-9775
Facebook Site
Camp Willow Run
190 Mangum Lane
Littleton, North Carolina 27850-9103
(252) 586-4665
http://campwillowrun.org
Caraway Conference Center and Camp
4756 Caraway Mountain Rd.
Sophia, North Carolina 27350
(336) 629-2374
http://www.caraway.org
Child Evangelism Fellowship of NC
110 Maranatha Rd
Fairview, North Carolina 28730-9665
(828) 778-6032
http://www.campgoodnewsnc.org
Crowders Ridge Camp & Retreat Center
130 Camp Rotary Road
Gastonia, North Carolina 28052
(704) 718-7120
www.crowdersridge.com
Fairview Mountain Ministries Inc.
404 Mason Rd.
Ellenboro, North Carolina 28040-5788
(828) 245-0410
http://www.fairviewmountainministries.org
Hickory Cove Bible Camp
170 Ferguson Lane
Taylorsville, North Carolina 28681
(828) 632-2987
http://hickorycove.org
Holston Presbytery Camp & Retreat Center
6993 Hickory Nut Gap Road
Banner Elk, North Carolina 28604
(828) 898-6611
http://www.holstoncamp.org
LifeWay Ridgecrest Conference Center and Summer Camps
1 Ridgecrest Dr.
Ridgecrest, North Carolina 28770
(828) 669-8022
http://ridgecrestconferencecenter.org
Merriwood Christian Camp
9640 Center Grove Church Rd.
Clemmons, North Carolina 27012-9165
(336) 766-5151
http://www.campmerriwood.net
Park Springs Christian Camp and Retreat Center
600 Park Springs Lake Rd.
Providence, NC 27315
(336) 793-0130
http://parksprings.org
Rock Fish Meadows, Inc.
133 Meadow Lane
Rose Hill, North Carolina 28458
(910) 289-3195
http://www.rockfishmeadows.org
Snowbird Wilderness Outfitters
75 Mae Johnson Way
Andrews, North Carolina 28901
(828) 321-2210
http://www.swoutfitters.com
South Mountain Baptist Camp
3558 Baptist Camp Road
Connelly Springs, North Carolina 28612
(828) 437-8788
http://www.southmountainbaptistcamp.com
South Mountain Christian Youth Camp
1129 South Mountain Road
Bostic, North Carolina 28018-0009
(828) 245-3322
http://www.southmountainchristiancamp.org
South Mountain Family Camp
142 Mace Road
Casar, North Carolina 28020
(704) 840-5160
www.southmountainfamilycamp.org
The Master's Mission, Inc.
2902 Mission Road
Robbinsville, North Carolina 28771
(828) 479-6873
http://www.mastersmission.org
The Shepherd's Watch, Inc.
129 Redemption Rd.
Statesville, North Carolina 28625
(704) 876-6161
http://www.tswatch.org
The Vineyard, Inc.
1945 Vineyard Rd
Westfield, North Carolina 27053
(336) 351-2070
http://www.vineyardcamp.com
Triple C Bible Camp
126 Camp Lane Rt. 461
Ahoskie, North Carolina 27910
(252) 332-5426
http://www.tcbici.org
TVR Christian Camp and Retreat Center
216 Teen Valley Ranch Rd.
Plumtree, North Carolina 28664
(828) 765-7860
http://www.tvr.org
Whisper Mountain Ministries
2240 Long Creek Road
Robbinsville, North Carolina 28771
(828) 479-2993
http://www.whispermountain.org
Whispering Cove
873 Whispering Cove Drive
Sylvia, North Carolina 28779-6140
(828) 454-5555
http://www.whisperingcove.org
WNC Church of God Gateway Camp and Conference Center
87 Vinewood Circle
Whittier, North Carolina 28789
(828) 497-1331
http://www.wnccog.com
Register your youth camp or retreat center for FREE and learn more about how you can receive a featured listing here.