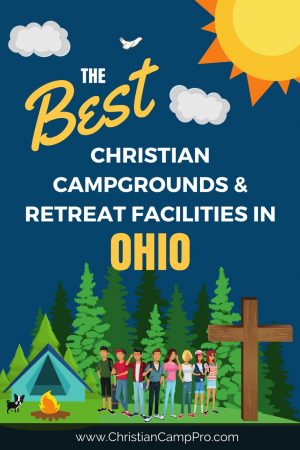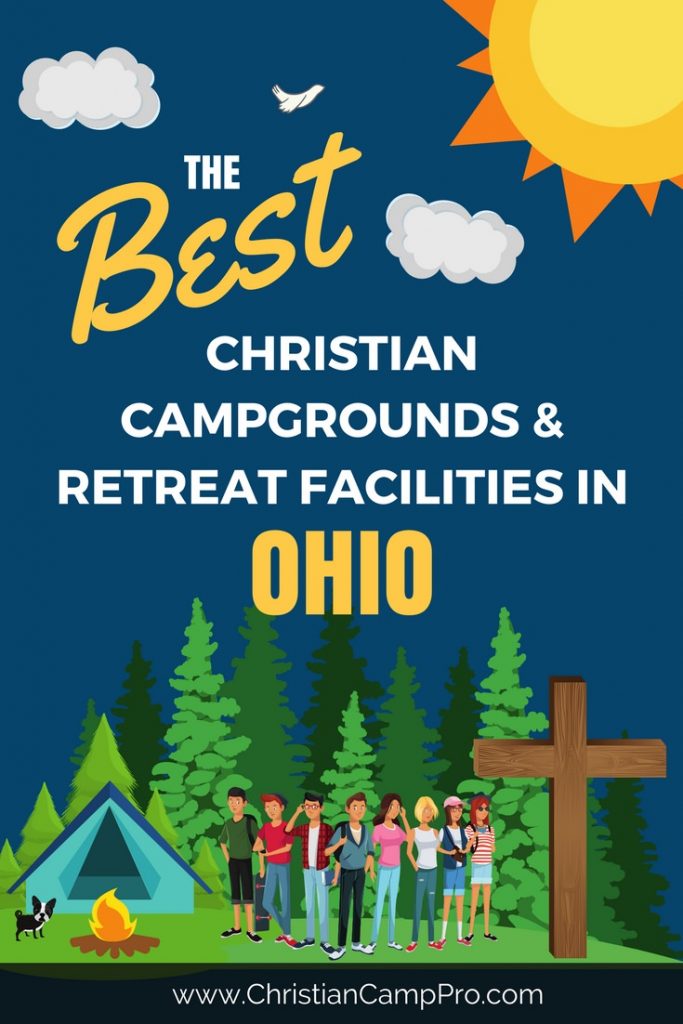 The state of Ohio takes its name from the great river that forms its southern border. Lake Erie forms most of the state's northern border, giving it no shortage of impressive shoreline and pristine waterways. While the terrain of Ohio is mainly made up of flat till plains, the southeastern corner of the state consists of the rugged hills of the Appalachian Plateaus. Ohio enjoys very distinct seasons, making it a great location for a huge range of outdoor activities. During the winter, there are plenty of opportunities for snow sports due to the lake effect snow from Lake Erie. Ohio offers cross-country skiing, sledding and even ice-fishing on Lake Erie. During the warmer months, the state is home to plenty of excellent hiking trails, kayaking and canoeing and even sandy beaches on the shores of Lake Erie.
Some places that may interest Christian groups include:
This impressive museum is home to over 300 life-sized wax figures in over 78 scene displays. The museum also features unique bibles, woodcarvings and art pieces.
Since 1975, this nationally recognized theatrical production brings to life the passion of Jesus Christ.
Ohio is rich in Amish culture and is home to many villages and towns that host special events, workshops and tours.
Ohio's scenic beauty and historic charm make it a great place to hold a youth camp or adult retreat. The state offers a great range of exciting and unique activities, from exploring the shores of Lake Erie, hiking a trail in the rugged hill country to checking out handmade goods in Amish country. All ages and tastes can find an exciting experience in Ohio.
The best Christian Camps and Retreat Centers in Ohio are:

Clear Fork Adventure Resort
Clear Fork Adventure Resort is situated on 196 private acres in Butler, Ohio.  Our resort features a full service restaurant as well as cabins, camping, ATV Trails and many other activities including Wake Boarding, Rock Climbing, Year – Round Tubular Plunge, Bungy Jumping, Knocker Balls, a Sand Volleyball court and more!​  We are open to the public but also offer a variety of options when planning your campers week!  www.cfaresort.com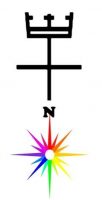 North Street Mission
North Street Mission is a mission trip opportunity for adult or youth groups with chaperones. We provide the opportunity to learn about big city poverty issues in a rural setting. Groups will start off the day working in our breakfast program then venture out to work in other community organizations, in the Wooster area. Educational segments can be arranged on a variety of issues based upon the interest of the groups. Groups are housed on the recently renovated third floor of the church in four bunk rooms. www.northstreetmission.org
Name
Address
Phone
Website
Beulah Beach Camp & Conference Center
6101 West Lake Road
Vermilion, Ohio 44089-2839
(440) 967-4861
https://www.beulahbeach.org
Camp Aldersgate
3276 Dyewood Road SW
Carrollton, Ohio 44615
(330) 627-4369
www.campaldersgate.org
Camp Buckeye Retreat Center
10055 Camp Rd. N.W.
Beach City, Ohio 44608-9401
(330) 756-2380
http://www.campbuckeye.org
Camp Carl
8054 Calvin Road
Ravenna, Ohio 44266
(330) 315-5665
http://www.campcarl.org
Camp CHOF
Canton Baptist Temple
515 Whipple Ave. NW
Canton, Ohio 44708-3649
(330) 477-6267
http://campchof.org
Camp Cotubic
2158 C.R. 25 N.
Bellefontaine, Ohio 43311-9548
(937) 468-2519
http://www.campcotubic.com
Camp Echoing Hills
36272 CR 79
Warsaw, Ohio 43844-9770
(740) 327-2311
http://www.campechoinghills.org
Camp Gideon
7261 Salineville Rd.
Mechanicstown, Ohio 44651
(330) 738-2074
http://www.campgideon.org
Camp Lebanon Retreat Center
4464 Emmons Rd.
Oregonia, Ohio 45054-9753
(513) 932-6260
http://www.collidecamps.com
Camp Luz
152 Kidron Road
Orrville, Ohio 44667-9699
(330) 683-1246
http://www.campluz.com
Camp Patmos
920 Monaghan Road
Kelleys Island, Ohio 43438-1920
(419) 746-2214
http://www.camppatmos.com
Camp Presmont
34211 4-H Club Road
Piedmont, Ohio 43983-9505
(740) 472-5371
http://www.presmont.org
Camp Wanake
9463 Manchester Ave SW
Beach City, Ohio 44608
(330) 756-2333
http://www.campwanake.org
Canaan Acres Christian Camp, Inc.
8020 Nazarene St.
Louisville, Ohio 44641-9720
(330) 875-1660
http://canaanacres.org
Cedarbrook Camp of Ohio
5300 W. Loveland Rd.
Madison, Ohio 44057-9553
(330) 725-4202
http://www.cedarbrookcampoh.com
Clear Fork Adventure Resort
341 Resort Drive
Butler, Ohio 44822
(419) 883-2000
www.cfaresort.com
Faith Ranch
89500 Jewett Germano Road
Jewett, Ohio 43986
(740) 946-2255
http://www.faithranch.org
Heartland Conference Retreat Center
3201 County Road 225
Marengo, Ohio 43334-9432
(740) 747-0220
http://www.heartlandretreat.com
Inspiration Hills
4819 W. Easton Road
Burbank, Ohio 44214-9723
(419) 846-3010
http://www.inspirationhillscamp.org
Joy of Living Ministries, Inc.
18860 Dodd Road
PO Box 338
Brinkhaven, Ohio 43006-0338
(740) 599-7707
http://www.thejoyofliving.org
Light & Life Christian Camp
1246 Lucas Rd
Mansfield, Ohio 44905
(866) 222-1207
 Facebook Site
Marmon Valley Farm Camp
7754 State Route 292
Zanesfield, Ohio 43360
(937) 593-8000
http://www.marmonvalley.com
NEO Church of God Camp
16278 Shilling Rd.
Berlin Center, Ohio 44401
(330) 547-3300
http://www.neoretreatcenter.org
North Street Mission
150 E. North St.
Wooster, Ohio 44691
(330) 264-9250
www.northstreetmission.org
Otyokwah Camp & Retreat Center
3380 Tugend Road
Butler, Ohio 44822-9658
(419) 883-3854
http://otyokwah.org
Pleasant Hill Outdoor Camp
4654 Pleasant Hill Road
Perrysville, Ohio 44864-9694
(419) 938-3715
http://www.phoc.org
Pleasant Vineyard Ministries
1259 Swann Beatty Rd.
Camden, Ohio 45311-8621
(937) 452-3347
http://www.pvmcamp.com
Scioto Hills Camp & Retreat Center
1009 Martin Road
Wheelersburg, Ohio 45694-7801
(740) 778-3279
http://www.sciotohills.com
Skyview Ranch
7241 Township Rd. 319
Millersburg, Ohio 44654-8708
(330) 674-7511
http://www.skyviewranch.org
Solid Rock Ministries
3266 Dyewood Rd. SW
Carrollton, Ohio 44615-9246
(330) 627-2208
http://www.ffacamp.com
Stony Glen Camp
5300 W. Loveland Rd.
Madison, Ohio 44057-9553
(440) 298-3264
http://www.stonyglencamp.org
The Salvation Army Camp NEOSA
5037 Edgewood Rd. S.W.
Carrollton, Ohio 44615-9278
(216) 623-7454
http://www.campneosa.com
The Salvation Army Camp Swoneky
605 Middleboro Road
Oregonia, Ohio 45054
(513) 932-1794
http://www.campswoneky.com
Whitewater Bible Camp
1155 West Galbraith Rd
Cincinnati, Ohio 45231
(513) 793-9565
http://whitewaterbiblecamp.org
Zion Christian Retreat and Nature Center
73999 Reservoir Hill Road
Flushing, Ohio 43977
(740) 968-0955
http://www.zionchristianretreat.org
Register your youth camp or retreat center for FREE and learn more about how you can receive a featured listing here.
Leave a comment below. We want to hear from you!