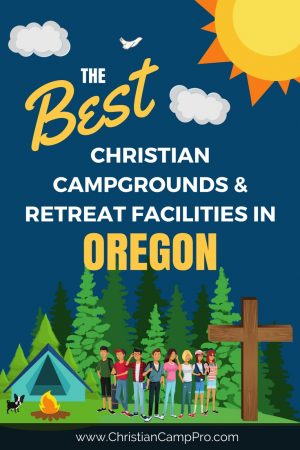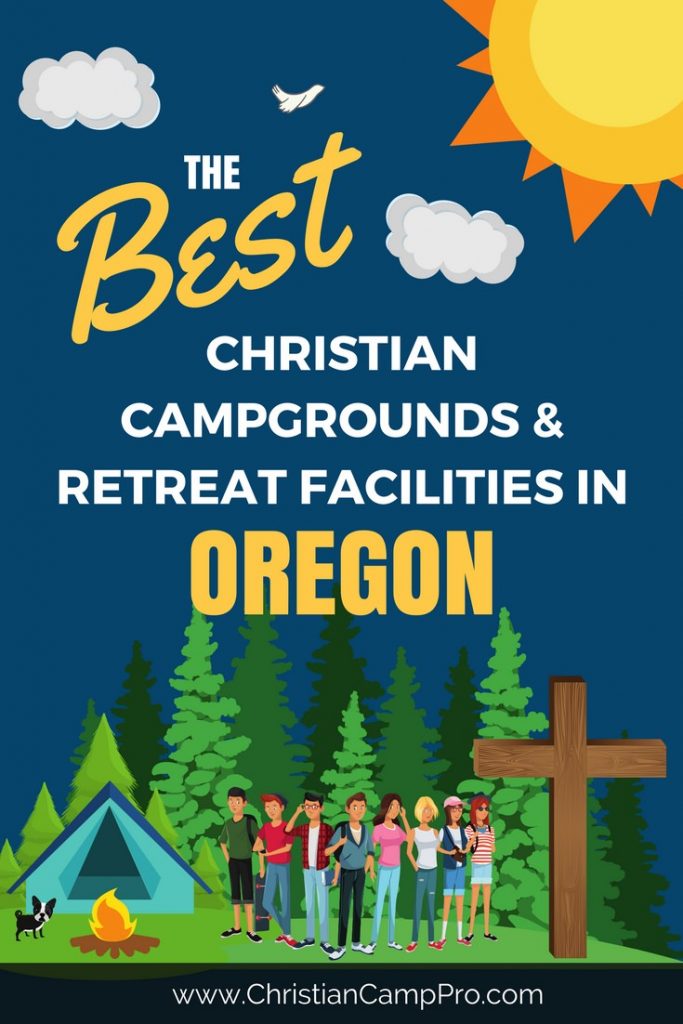 Oregon's beautiful wild frontier has been calling to visitors for centuries. With forests covering 60 percent of the state, there is no shortage of scenic foliage. The rugged peaks of western Oregon's mountainous region are home to an impressive variety of plants such as the enormous ponderosa pine and red cedar as well as an interesting array of animals like the American pika, lynxes and pronghorn antelope. Oregon's broad landscape is home to a wide range of outdoor activities, from skiing in the snow-covered mountains to biking a forest trail to driving a dune buggy over the Oregon Coast Range. Oregon has no limits when it comes to frontier fun and adventure.
Some places that may interest Christian groups include:
Carved out of the cliff face, the beautiful cave houses a marble replica of Michelangelo's Pieta. The surrounding grounds and gardens are full of streams and ponds and places for quiet reflection and meditation.
The oldest church building in Portland, Oregon, the Old Church is listed on the National Register of Historic Places and houses an antique hand-pumped organ. The church also hosts concerts and shows.
This lake that was formed by a collapsed volcano is the deepest lake in the United States. The lake and its surrounding park offer snow-shoe hikes in the winter and pristine blue water for swimming and boating in the spring and summer. You may even catch a nighttime glimpse the Northern Lights.
Oregon's untamed beauty and pioneer culture make it a great choice for hosting youth camps and adult retreats. Its rugged mountains, clear lakes and unspoiled wilderness provide unlimited opportunities for unique adventures. Whether you're looking for snowy winter-time fun in the mountains, forest hikes in the colorful fall foliage or a chance to dive into a crystal blue lake in the heat of summer, Oregon is sure to please.
The best retreat venues and camps in Oregon are:
Name
Address
Phone
Website
Aldersgate Camps & Retreats
7790 Marion RD SE
Turner, Oregon 97392-0016
(503) 743-2494
http://www.aldersgateretreat.com
Big Lake Youth Camp
13100 Hwy 20
Sisters, Oregon 97759
(503) 850-3583
http://biglake.org
Camp Elkanah
49504 Hwy 244
La Grande, Oregon 97850
(541) 963-5050
http://www.campelkanah.com
Camp Harlow Camp & Conference Center
3850 County Farm Road
Eugene, Oregon 97408-5012
(541) 683-5416
http://www.campharlow.com
Camp Kuratli at Trestle Glen
24751 S.E. Highway 224
Boring, Oregon 97009-8154
(503) 637-5026
http://campkuratli.com
Camp Latgawa
13250 S. Fork Little Butte Creek Rd.
Eagle Point, Oregon 97524
(541) 826-9699
http://latgawa.gocamping.org
Camp Magruder
17450 Old Pacific Hwy
Rockaway, Beach Oregon 97136
(503) 355-2310
http://www.campmagruder.org
Camp Morrow Bible Conference
79551 Morrow Road
Wamic, Oregon 97063-9782
(541) 544-2971
http://campmorrow.org
Camp Tadmor
43943 McDowell Creek Dr.
Lebanon, Oregon 97355-9749
(541) 451-4270
http://www.tadmor.org
Camp Tapawingo
22505 Black Rock Rd.
Falls City, Oregon 97344-9788
(503) 787-3828
http://www.camp-tapawingo.com
Camp Tilikum
15321 N.E. North Valley Road
Newberg, Oregon 97132-6525
(503) 538-2763
http://www.camptilikum.org
Camp Yamhill
19651 NW Old Railroad Grade Rd.
Yamhill, Oregon 97148
(503) 662-3710
http://www.campyamhill.org
Cannon Beach Conference Center
289 N Spruce
Cannon Beach, Oregon 97110-0398
(503) 436-1501
http://www.cbcc.net
Canyonview Camp
13000 Finlay Road NE
Silverton, Oregon 97381-0128
(971) 239-1347
www.canyonviewministries.org
Drift Creek Camp
PO Box 1110
Lincoln City, OR 97367
(541) 992-2556
www.driftcreek.org
Eagle Fern Camp
37700 S.E. Camp Road
Estacada, Oregon 97023
(503) 630-4978
http://www.eagleferncamp.com
Grove Christian Service Camp
37028 Shoreview Drive
Dorena, Oregon 97434-9700
(541) 946-1662
http://www.grovechristiancamp.org
Jennings Lodge Retreat Center
18121 SE River Road
Milwaukie, Oregon 97267-6021
(503) 659-5622
http://www.jennings-lodge.org
Kellogg Springs Christian Camp & Conference Center
1111 Kellogg Camp Lane
Oakland, OR 97462
(541) 459-1511
www.kelloggsprings.com/
Macleay Christian Retreat
2887 74th Ave SE
Salem, Oregon 97317
(503) 391-2806
http://www.experiencemacleay.org
Suttle Lake Camp
29551 Suttle Lake Road
Sisters, Oregon 97759
(541) 595-6663
http://suttlelake.gocamping.org
Trout Creek Bible Camp
38105 SE Gordon Creek Road
Corbett, Oregon 97019
(503) 695-2948
http://www.tcbc.com
Twin Rocks Friends Camp & Conference Center
18705 Highway 101 N - Box 7
Rockaway Beach, Oregon 97136
(503) 355-2284
http://www.twinrocks.org
Wi-Ne-Ma Christian Camp
5195 Winema Rd
Cloverdale, Oregon 97112-9707
(503) 392-3362
http://www.winema.org
Register your youth camp or retreat center for FREE and learn more about how you can receive a featured listing here.