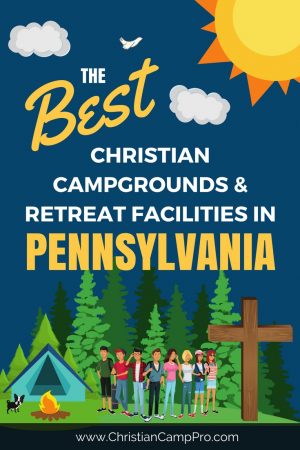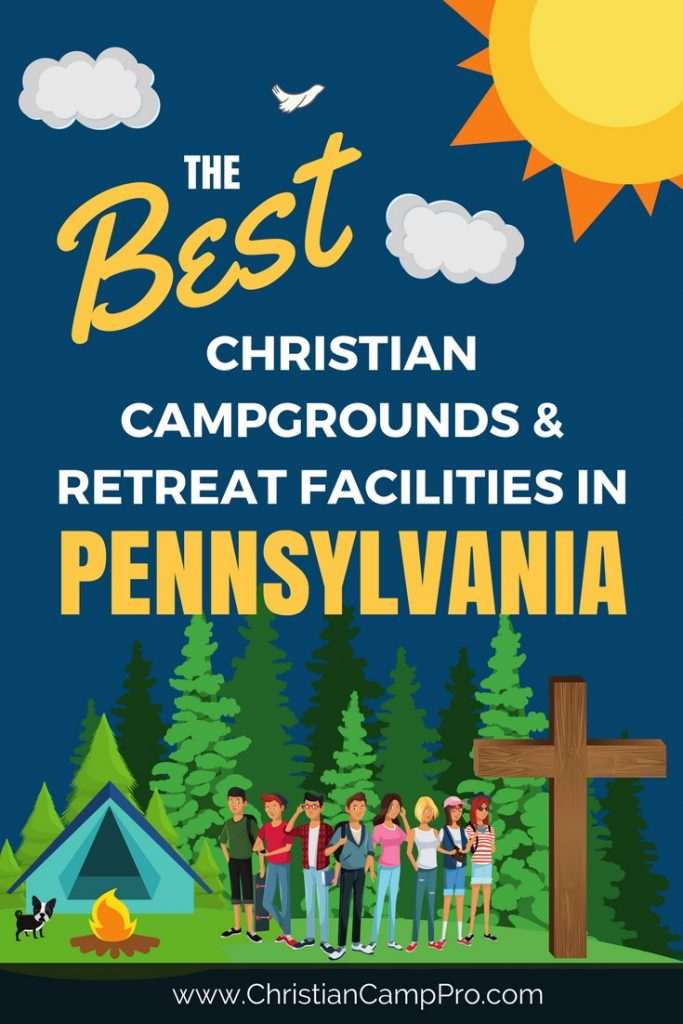 The state of Pennsylvania is rich in natural resources, stunning beauty and American history. Divided down its middle by the Appalachian Mountains, Pennslyvania's diverse regions give the state character as well as a myriad of options for recreation and outdoor exploration. The Pocono Mountains of Pennsylvania offer world-class skiing, snowboarding and snow-tubing. The Allegheny region is home to excellent hiking trails, bike trails, fishing and boating. Pennsylvania's Erie Triangle gives the state 51 miles of coastline along Lake Erie and provides a perfect setting for summertime water sports such as swimming, kayaking and canoeing.
Some places that may interest Christian groups include:
This impressive drama company produces high-quality shows based on Biblical stories and themes. The theater incorporates top-notch special effects, music and performers to bring Bible stories to life.
Located in the famous Pennsylvania Dutch and Amish county of Lancaster, Ephrata is the home of America's first communal religious society. It is also renowned for its spring waters.
The City of Brotherly Love played an important part in the history of the United States. Philadelphia is home to a long list of historic places, monuments and memorials that were vital parts of the founding of the United States. Christ Church is where many of the signers of the Declaration of Independence worshipped on Sundays and of course, Independence Hall where the document was signed is a can't-miss site.
Pennsylvania's colorful history and diverse natural landscape make it a perfect place for youth camps and adult retreats. Distinct seasons and varied landscapes give the state an unending supply of exciting things to do year-round. From the snow-covered peaks of the Poconos to the proud history of Independence Hall, Pennsylvania has something of interest for everyone.
The best camps and retreat venues in Pennsylvania are: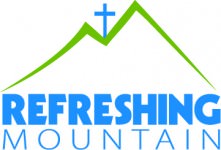 Refreshing Mountain
Refreshing Mountain is a non-denominational christian retreat and adventure center, built on 80 acres of beautiful woodland in Lancaster County, Pa. We host overnight retreats for groups of all sizes, providing lodging, meeting space, activities and recreation. We also create exciting, outdoor day adventures for individuals, families and groups with activities such as zip-lines and team building.
We offer a variety of comfortable lodging options, including community style bunkhouses, hotel style lodge rooms and fully furnished family cabins. We have meeting rooms for groups of all sizes that can be equipped with audio/visual equipment. Our accommodations are professionally cleaned and maintained by our staff. www.RefreshingMountain.com
Greenview Bible Camp
We are a non-denominational ministry located in Eastern Lancaster County. Established in 1959, our vision is to share the Gospel of Jesus Christ with young people and to challenge and assist young people to grow in the Lord. We operate a variety of camp programs during the summer and are open for retreat programs throughout the year. We provide facilities for local churches, parachurch organizations, and private groups to operate their own camps, retreats, or events. www.greenviewbibilecamp.org
Jumonville
Jumonville is a premier Christian Camp and Retreat Center located about 50 miles south of Pittsburgh in the beautiful mountains of South Western Pennsylvania. Affiliated with the United Methodist Church, Jumonville has been offering life-changing experiences in an atmosphere of safety, comfort, and adventure for almost 75 years. We trust this website will help you with your summer camp and retreat planning, but there is nothing better than a personal visit to explore the campus and be inspired by The Cross of Christ on the mountaintop. www.jumonville.org
Name
Address
Phone
Website
Arrowhead Bible Camp
122 Arrowhead Cottage
RoadBrackney, Pennsylvania 18812
(570) 663-2419
http://www.arrowheadbiblecamp.org
Black Rock Retreat
1345 Kirkwood
PikeQuarryville, Pennsylvania 17566-9539
(717) 529-3232
http://www.blackrockretreat.com
Blue Mountain Christian Retreat
1 Christian LaneNew
Ringgold, Pennsylvania 17960-8987
(570) 386-2154
http://www.bmcr.org
Camp Allegheny
100 Camp Allegheny
DriveStoystown, Pennsylvania 15563-8823
(814) 754-5122
http://campallegheny.org
Camp Andrews
1226 Silver Spring Rd.
Holtwood, Pennsylvania 17532-9757
(717) 284-2624
http://www.campandrews.org
Camp Conquest
480 Forest Road
Denver, Pennsylvania 17517-9482
(717) 336-2541
http://campconquest.org
Camp Eder
914 Mt. Hope Road
Fairfield, Pennsylvania 17320-9428
(717) 642-8256
http://www.campeder.org
Camp Hebron
957 Camp Hebron Road
Halifax, Pennsylvania 17032-9520
(717) 896-3441
www.camphebron.org
Camp Innabah
712 Pughtown Road
Spring City, Pennsylvania 19475
(610) 469-6111
http://www.innabah.org
Camp Iroquoina
2341 Camp Road
Hallstead, Pennsylvania 18822-9748
(570) 967-2577
http://iroquoina.org
Camp Joy El
3741 Joy El Drive
Greencastle, Pennsylvania 17225-9001
(717) 369-4539
http://www.joyelcamps.org
Camp Judson
398 Holliday Rd.
North Springfield, Pennsylvania 16430-0065
(814) 922-3834
http://campjudson.com
Camp Kanesatake
4976 Camp Kanesatake Lane
Spruce Creek, Pennsylvania 16683
(814) 632-6024
Website Link
Camp Mantowagan
2671 Camp LaneP. O. Box 95
Saxton, Pennsylvania 16678-0095
(814) 658-3815
www.campmantowagan.com
Camp Men-O-Lan
1415 Doerr Road
Quakertown, Pennsylvania 18951-2042
(215) 679-5144
http://www.menolan.org
Camp Orchard Hill
640 Orange Road
Dallas, Pennsylvania 18612-9449
(570) 333-4098
http://www.camporchardhill.com
Camp Sankanac
68 Bertolet School Rd.
Spring City, Pennsylvania 19475-3304
(610) 469-6320
http://www.campsankanac.org
Camp Sonrise Mountain
490 Caney Valley Rd.
Markleysburg, Pennsylvania 15459-1014
(301) 746-5760
http://www.campsonrisemountain.org
Camp Teekna
905 S. Waterloo Road
Devon, Pennsylvania 19333
(484) 654-2425
http://www.campteekna.org
Camp Timberledge
28 Camp Timberledge Rd
Beach Lake, Pennsylvania 18459
(570) 937-4385
http://www.timberledgeretreatcenter.com
Carson Simpson Farm Christian Center
3405 Davisville Road
Hatboro, Pennsylvania 19040
(215) 659-0232
http://www.csfarm.org
Cedarbrook Camp in Pennsylvania
480 Forest Rd
Denver, Pennsylvania 17517
(302) 463-0137
http://www.cedarbrookcamppa.org
Christian Retreat Center
369 CRC Dr.
East Waterford, Pennsylvania 17021
(717) 734-3627
http://www.crctims.org
Cove Valley Christian Youth Camp
5357 Little Cove Rd.
Mercersburg, Pennsylvania 17236-9409
(717) 328-3055
http://www.covevalleycamp.com
Covenant Village Camp
535 Flintstone Creek Road
Clearville, Pennsylvania 15535
(703) 203-1033
http://www.covenantvillagecamp.com
Doubling Gap Center
1550 Doubling Gap Road
Newville, Pennsylvania 17241-9758
(717) 776-5281
http://campyolijwa.org
Edinboro Conference Grounds
12940 Fry Road
Edinboro, Pennsylvania 16412
(814) 734-3601
http://www.edinborocamp.org
Greenview Bible Camp
520 Chapel Lane
Denver, Pennsylvania 17517
(717) 445-4828
www.greenviewbiblecamp.org
Gretna Glen Camp and Retreat Center
87 Old Mine Road
Lebanon, Pennsylvania 17042
(717) 273-6525
http://www.gretnaglen.org
Handi Camp
PO Box 122
Akron, Pennsylvania 17501-0122
(717) 859-4777
http://www.hvmi.org
Haycock Camping Ministries
3100 School Road
Kintnersville, Pennsylvania 18930-9579
(610) 346-7155
http://www.haycock.org
Highland Park Youth Camp
415 Highland Park Rd.
Sellersville, PA 18960
(215) 257-9987
www.highlandparkcamp.org
His Thousand Hills Ministries
458 Phippen Road
Wellsboro, Pennsylvania 16901
(570) 724-2366
http://histhousandhills.org
Jumonville
887 Jumonville Rd
Hopwood, Pennsylvania 15445-2442
(724) 439-4912
www.jumonville.org
Kenbrook Bible Camp
190 Pine Meadow Road
Lebanon, Pennsylvania 17046-7931
(717) 865-4547
http://www.kenbrook.org
Mahaffey Camp & Conference Center
1559 Mahaffey Grampian Hwy
Mahaffey, Pennsylvania 15757-0277
(814) 277-5544
http://www.mahaffeycamp.com
Miracle Mountain Ranch
101 Rodeo Drive
Spring Creek, Pennsylvania 16436
(814) 664-7673
http://mmrm.org
Mont Lawn Camp
5190 Wickes Road
Bushkill, Pennsylvania 18324
(570) 588-6067
http://www.montlawncamps.org
Montrose Bible Conference
218 Locust Street
Montrose, Pennsylvania 18801-1112
(570) 278-1001
http://www.montrosebible.org
Mountain View Bible Camp
2671 Snydertown Road
Danville, Pennsylvania 17821-7433
(570) 672-2296
http://www.mvbcamp.org
Mt. Gilead Camp & Conference Center
440 Rinker Road
Stroudsburg, Pennsylvania 18360
(570) 629-0920
http://www.mtgileadcamp.org
Mt. Lou San Bible Camp
2200 Blue Mtn Parkway
Harrisburg, Pennsylvania 17112
(717) 545-2841
www.mtlousan.org
New Life Bible Camp, Inc.
451 Tarwater Hollow Road
Buffalo Mills, Pennsylvania 15534-8224
(814) 842-3325
http://www.newlifebiblecamp.com
Penn-York Camp & Retreat Center
266 Northern Potter Road
Ulysses, Pennsylvania 16948-9243
(814) 848-9811
http://www.pennyork.com
Philip Bongiorno Conference Center
430 Union Hall Road
Carlisle, Pennsylvania 17013-8303
(717) 243-7381
http://bongiornocc.com
Pine Valley Bible Camp
504 Chapel Drive
Ellwood City, Pennsylvania 16117-4702
(724) 752-1661
http://www.pinevalleybiblecamp.org
Pleasantville Camp
260 Third Street
Pleasantville, Pennsylvania 16341
(814) 589-7978
http://www.pleasantvillecamp.net
Pocono Mountain Bible Conference
191 Clifton Beach Road
Clifton Twp, Pennsylvania 18424
(570) 842-9746
http://www.camppmbc.com
Pocono Plateau Camp and Retreat Center
304 Pocono Plateau Road
Cresco, Pennsylvania 18326
(570) 676-3665
http://www.poconoplateau.org
Promise Camp of Family Guidance Inc.
227 Lance Road
Clinton, Pennsylvania 15026
(412) 741-8550
http://familyguidance.net
Refreshing Mountain Camp, Inc.
455 Camp Road
Stevens, Pennsylvania 17578-9600
(717) 738-1490
http://refreshingmountain.com
Rhodes Grove Camp & Conference Center
7693 Brown's Mill Road
Chambersburg, Pennsylvania 17202-9251
(717) 375-4162
http://www.rhodesgrove.com
Rock Mountain Bible Camp
1156 Rock Mountain Drive
Susquehanna, Pennsylvania 18847
(570) 756-2200
http://www.rockmountainbiblecamp.org
Roxbury Holiness Camp
13763 Cumberland Hwy
Orrstown, Pennsylvania 17244
(717) 532-2208
http://www.roxburycamp.com
Seneca Hills Bible Camp & Retreat Center
276 Damascus Road
Polk, Pennsylvania 16342
(814) 432-3026
http://senecahills.com
Shekinah Western Ranch Camp
77 Chestnut Road
Charleroi, Pennsylvania 15022
(724) 483-4343
http://www.shekinahranch.com
Spruce Lake Retreat
5389 Route 447
Canadensis, Pennsylvania 18325-9749
(570) 595-7505
http://www.sprucelake.org
Streamside Camp & Conference Center
303 Possinger Drive
Stroudsburg, Pennsylvania 18360-9347
(570) 629-1902
http://www.streamside.org
Summer's Best Two Weeks
111 Lake Gloria Road
Boswell, PA 15531
(814) 629-9744
www.sb2w.org
Summer's Best Two Weeks - Citikidz
421 Weaver Mill Road
Rector, PA 15677
(724) 238-2400
www.citikidz.org
Summit Grove Camp & Retreat Center
140 S. Front Street
New Freedom, Pennsylvania 17349-8441
(717) 235-3656
http://www.summitgrovecamp.org
Tel Hai Camp & Retreat
31 Lasso Drive
Honey Brook, Pennsylvania 19344-9261
(610) 273-3969
http://www.telhaicamp.org
Tuscarora Inn & Conference Center
3300 River Road
Mt. Bethel, Pennsylvania 18343-6122
(570) 897-6000
www.tuscarora.org
Twin Pines Camp
3000 Twin Pines Camp Road
Stroudsburg, Pennsylvania 18360-7605
(570) 629-2411
http://www.twinpines.org
Victory Valley Camp
7472 Sigmund Road
Zionsville, Pennsylvania 18092-2351
(610) 966-5880
http://www.victoryvalleycamp.org
Wesley Woods, Inc.
1001 Fiddlersgreen Road
Grand Valley, Pennsylvania 16420-9736
(814) 436-7802
http://www.wesleywoods.com
Westminster Highlands
253 Big Bend Road
Emlenton, Pennsylvania 16373-7099
(724) 738-0058
http://www.capnwp.org
White Sulphur Springs
4500 Milligan's Cove Road
Manns Choice, Pennsylvania 15550-8032
(814) 623-5583
http://www.whitesulphursprings.org
Whitehall Camp
580 Whitehall Road
Emlenton, Pennsylvania 16373-9514
(724) 867-6861
http://whitehallcamp.org
WLD Ranch
7351 Woolsey Road
Girard, Pennsylvania 16417-8731
(814) 474-3414
http://www.wldranch.com
Woodcrest Retreat
225 Woodcrest Drive
Ephrata, Pennsylvania 17522-9397
(717) 738-2233
http://www.woodcrestretreat.org
Register your youth camp or retreat center for FREE and learn more about how you can receive a featured listing here.