The state of Texas in the south-central portion of the United States is the second largest state in the country. Though it's often depicted as having a mostly desert landscape, it is actually made up of almost a dozen distinct ecoregions with prairies, grasslands, forests and hundreds of miles of coastline.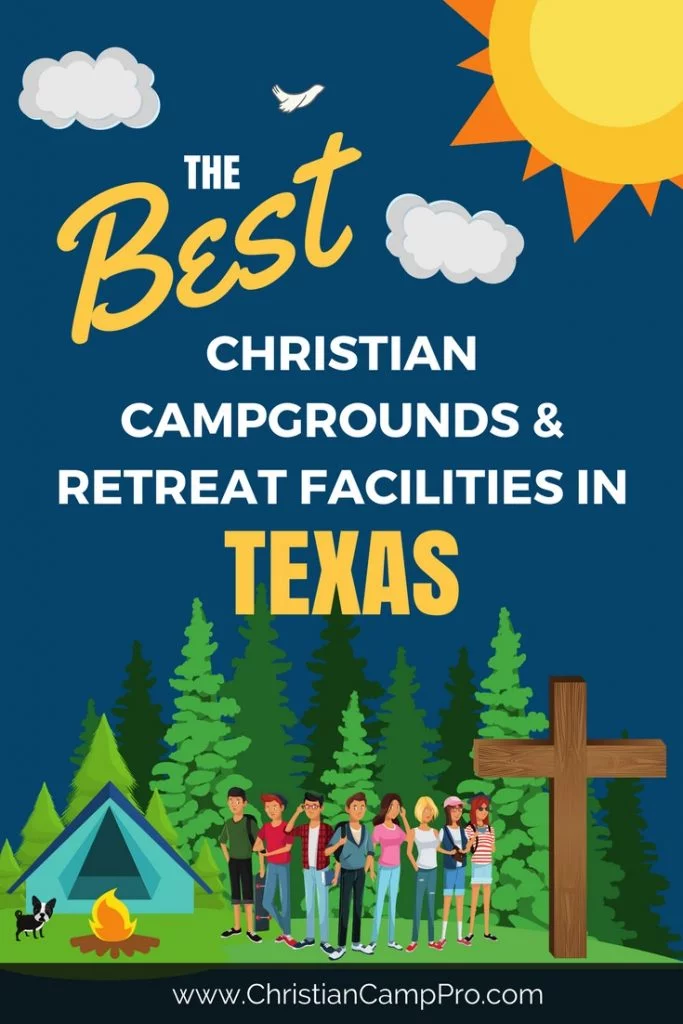 Texas offers a myriad of unique activities and adventures like rodeos and cowboy ranches, an extensive list of rivers for whitewater rafting and kayaking, beautiful sunny beaches with excellent watersports, and unparalleled scenery for outdoor exploration. From hiking to sport fishing, to spelunking, Texas' sprawling landscape has no shortage of amazing things to do and see.
Some places of interest to Christian groups include:
This unique museum in Dallas, Texas presents historical artifacts bones and fossils from a Biblical view of Creation.
Located on the campus of Houston Baptist University, this museum houses an extensive collection of rare Bibles and other ancient manuscripts.
The Shrine of the Alamo Mission
One of the most recognizable structures in the state of Texas, the church or shrine located on the grounds of the Alamo is now a memorial to the defenders of the Alamo. The grounds are also home to gardens, an amphitheater, museums and educational exhibits.
Texas's size and geographical diversity make it a perfect place for youth camps and adult retreats. Whether looking for a wild west adventure, an exploratory ride down a scenic waterway or a sunny day at the beach, Texas is sure to please. With a colorful history, rich culture and stunning landscape, Texas offers a thrilling experience for all ages.
The best camps and retreat venues in Texas are:
Marluc Bella Vita Ranch on Lake Godstone
(940) 275-0908
4636 Halsell Ranch Road
Jacksboro, Texas 76458
www.churchfamilyreunions.com
Marluc Bella Vita Ranch on Lake Godstone is a wildlife and sports retreat facility on 188 acres of wooded meadow and forest surrounding Lake Godstone; with six partially covered docks. The lodge sleeps 35 people.
We also rent a three-bedroom guest home, 2 group campgrounds, 5 secluded tent sites, one RV group campsite, four fully furnished cabins, three primitive cabins, and a sports complex with sand volley ball, basketball, soccer and baseball practice fields and an observatory with telescope We also have a 4 mile hike and bike trail.
ACU Leadership Camps
ACU Box 28108, Abilene, Texas 79699-8108
(325) 674-2033
https://www.acucamps.com/
Allaso Ranch
2302 Private Road 7850, Hawkins, Texas 75765
(903) 769-7300
https://allasoranch.com/
Big Country Baptist Assembly
201 FM 142, Lueders, Texas 79533
(325) 228-4542
http://bigcountrycamp.com
Brookhaven Christian Retreat
748 County Road 3909, Hawkins, Texas 75765-4003
(903) 769-2811
https://www.brookhavenretreat.org
Butman Methodist Camp & Retreat Center
158 County Road 674, Merkel, Texas 79536-6512
(325) 846-4212
http://www.butmancamp.org
Camp Akiva
1446 Rs County Road 1490, Point, Texas 75472
(903) 598-2497
https://www.campakiva.org/
Camp Allen Conference & Retreat Center
18800 FM 362, Navasota, Texas 77868
(936) 825-7175
https://www.campallen.org/
Camp Arrowhead
5236 N. FM 199, Cleburne, Texas 76033-9428
(254) 897-2323
https://arrowheadcamp.org
Camp Blessing Texas
PO Box 2268, Tomball, TX 77355
(281) 259-5789
https://campblessing.org/
Camp Buckner
3835 FM 2342, Burnet, Texas 78611
(512) 756-7540
https://www.buckner.org/camp-buckner
Camp Copass
8200 E. McKinney Street, Denton, Texas 76208
(940) 565-0050
https://www.campcopass.com/
Camp Crucis Retreat & Conference Center
2875 Camp Crucis Court, Granbury, Texas 76048
(817) 573-3343
https://campcrucis.org/
Camp Deer Run, Inc.
1227 County Road 4590, Winnsboro, Texas 75494
(903) 629-7165
https://campdeerrun.com/
Camp Eagle
6424 Hackberry Road, Rocksprings, Texas 78880-9501
(830) 683-3219
https://campeagle.org/
Camp His Way
561 McGilberry Road, Zavalla, Texas 75980
(936) 897-9974
https://camphisway.com/
Camp Hoblitzelle
8060 Singleton Road, Midlothian, Texas 76065-5940
(972) 723-2387
https://www.camphoblitzelle.com/
Camp Holy Wild
22152 Baptist Encampment Dr, New Caney, Texas 77357
(281) 354-2656
https://www.holywild.net/camp-holy-wild
Camp Lone Star
2016 Camp Lone Star Rd, La Grange, Texas 78945
(979) 968-1657
https://camplonestar.org/
Camp Of The Hills
1552 County Road 344, Marble Falls, Texas 78654
(830) 693-2580
https://www.campofthehills.org/
Camp Olympia
723 Olympia Drive, Trinity, Texas 75862
(936) 594-2541
https://www.campolympiaretreats.com/
Camp Peniel, Inc.
6716 E FM 1431, Marble Falls, Texas 78654-3626
(830) 693-2182
https://www.camppeniel.org/
Camp Thurman
3001 Sarah Dr., Arlington, Texas 76013
(817) 274-8441
https://campthurman.org/
Camp Wilderness Ridge
1320 Park Road 1C, Smithville, Texas 78957
(512) 237-4442
https://wildernessridge.com/
Camp Zephyr
151 FM 3162, Sandia, Texas 78383
(361) 547-2448
https://www.campzephyr.org/
Carolina Creek Christian Camp
84 Wimberly, Huntsville, Texas 77320-0104
(936) 594-4446
https://carolinacreek.org/
Ceta Canyon Camp & Retreat Center
37201 FM 1721, Happy, Texas 79042-3417
(806) 488-2268
https://cetacanyon.org/
Character Camp
PO Box 841605, Pearland, Texas 77584
1-844-OUR-CAMP
https://www.charactercamp.net/
Charis Hills Camp
498 Faulkner Road, Sunset, Texas 76270
(940) 964-2145
https://charishills.org/
Cho-Yeh Camp & Conference Center
2200 S. Washington Ave., Livingston, Texas 77351
(936) 328-3200
https://www.cho-yeh.org/
Circle Six Ranch Baptist Camp
2784 St. Hwy 137, Lenorah, Texas 79749
(432) 458-3467
http://www.circle6camp.org/
Country Camp
1423 CR 101, Columbus, Texas 78934
(979) 732-9200
https://burchfield.org/
CrossView Christian Camp & Retreat Center
808 Hwy 82/114, Dickens, Texas 79229
(806) 294-5021
https://crossviewcamp.com/
Deer Creek Family Camp
494 Elm Creek Road, Medina, Texas 78055-0200
(830) 589-7123
https://www.deercreekcamp.com/
El Shaddai Retreat Center
3000 FM 884, Yorktown, Texas 78164-2051
(361) 564-9488
https://www.retreattoelshaddai.com/
Forest Glen Camps
34 Forest Glen, Huntsville, Texas 77340-8996
(936) 295-7641
https://forestglen.org/
Frontier Camp
131 Frontier Camp Road, Grapeland, Texas 75844-9742
(936) 544-3206
https://frontiercamp.org/
Glen Lake Camp & Conference Center
1102 NE Barnard, Glen Rose, Texas 76043
(254) 897-2247
https://www.glenlake.org/
Heart of Texas Baptist Camp & Conference Center
8025 N. FM 2125, Brownwood, Texas 76801
(325) 784-5821
https://www.heartoftexascamp.com/
Hidden Falls Ranch, Inc.
3699 Cty Rd 4, Wayside, Texas 79094
(806) 764-3466
https://www.hiddenfallsranch.com/
Highland Lakes Camp & Conference Center
5902 Pace Bend Road N, Spicewood, Texas 78669-1654
(512) 264-1777
https://highlandlakes.org/
Holly Cove Christian Retreat Center
463 County Road 057, Jasper, Texas 75951
(713) 465-0083
https://www.hollycove.org/
Hus Camp
3635 County Road 225, Caldwell, Texas 77845
(979) 272-8176
https://www.huscamp.org/
Jan-Kay Ranch
436 Private Rd. 5001, Detroit, Texas 75436-9801
(903) 674-3159
https://jan-kayranch.org
Jordan Ranch
2123 FM 2238 Schulenburg, Texas 78956
(832) 875-8350
https://www.jordanranch.org/
Kidz at Kamp and WIRED Camp
1232-C County Road 411B
Glen Rose, Texas 76043-6355
(817) 518-9007
https://living24-7.com/kak/
Kingdom Ranch
13743 County Road 270
Somerville, Texas 77879
(979) 272-3052
https://www.kingdomranch.org/
Laity Lodge Youth Camp
719 Earl Garrett Street
Kerrville, TX 78028
(830) 792-1220
https://www.llyc.org/
Lake Brownwood Christian Retreat
9030 Retreat Rd.
Brownwood, Texas 76801-0419
(325) 784-5133
https://www.lbcr.org/
Lake Lavon Baptist Encampment
8050 County Road 735
Princeton, Texas 75407
(972) 736-2273
https://lakelavoncamp.com/
Lake Tomahawk Christian Retreat Center
408 Lake Tomahawk
Livingston, Texas 77351
(936) 563-4644
http://www.laketomahawk.org/
Lakeview Camp and Conference Center
5128 FM 66
Waxahachie, Texas 75167
(972) 923-3812
https://www.lakeviewcamp.net/
Messiah's Ranch Christian Camp
10061 Taylor Road
Bryan, Texas 77806
(979) 777-6618
https://www.messiahsranch.org/
Marluc Bella Vita Ranch on Lake Godstone
4636 Halsell Ranch Road, Jacksboro, Texas 76458
(940) 275-0908
https://churchfamilyreunions.com/
PanFork Baptist Encampment
4530 County Road 210
Wellington, Texas 79095-9708
(806) 447-2627
https://www.panfork.org/
Pine Cove Inc.
15791 County Road 1113
Tyler, Texas 75703-9549
(877) 474-6326
https://www.pinecove.com/
Pineywoods Baptist Camp
6272 E US Hwy 287
Woodlake, Texas 75865
(936) 642-1723
https://www.pineywoodscamp.com/
Plains Baptist Assembly
3001 Love Road
Floydada, Texas 79235
(806) 983-3954
https://www.pbacamp.org/
Riverbend Retreat Center
1232-C County Road 411B
Glen Rose, Texas 76043-6355
(254) 897-4011
https://www.riverbend.camp/
Sandy Creek Bible Camp
5051 Prayer Lane
Washington, Texas 77880-6455
(979) 836-6817
https://www.sandycreek.org/
Scottsville Camp & Conference Center
400 Harkins Lane
Marshall, Texas 75672
(903) 938-5847
https://www.scottsvillecamp.com/
Sky Ranches, Inc.
24657 County Road 448
Van, Texas 75790-4723
(903) 266-3300
https://skyranch.org/
Solid Rock Sports Camp & Retreat Center
599 CR 570 A
Eastland, Texas 76448-1068
(254) 647-3219
https://www.solidrockcamps.com/
TBarM Camps
2549 Highway 46 W.
New Braunfels, Texas 78132-4731
(830) 620-4263
https://www.tbarm.org/
Tanglewood Christian Camp
1209 W. Cty Rd. 415
Lexington, Texas 78947
(512) 446-3021
https://tanglewoodchristiancamp.com/
Tejas
1038 Private Road 2191
Giddings, Texas 78942-5911
(979) 366-2422
https://mytejas.org/
Texas Baptist Encampment
100 First St.
Palacios, Texas 77465
(361) 972-2717
http://texasbaptistencampment.org/
Trinity Pines Conference Center
4341 FM 356
Trinity, Texas 75862
(936) 594-5011
https://www.trinitypines.org/
Twin Oaks Ranch
1030 RR 967
Buda, Texas 78610
(512) 295-6151
https://www.twinoranch.com/
Worldview Academy
1010 W. Texas Avenue, Midland, Texas 79701
(432) 618-0950
https://www.worldview.org/