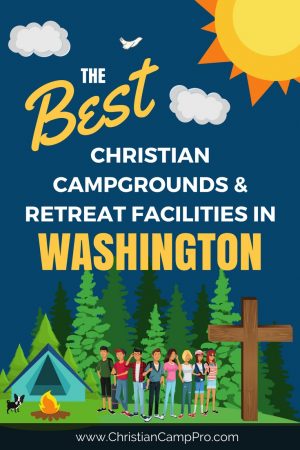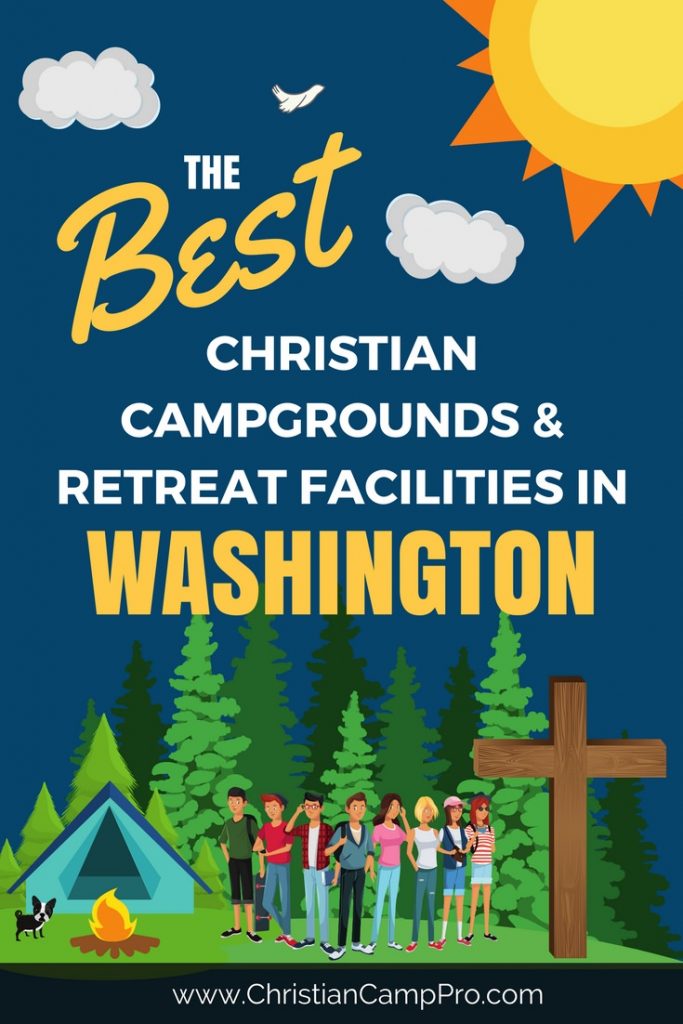 Washington state is nicknamed the "Evergreen State" and with good reason. The state is covered in huge stands of fragrant cedar, Douglas fir, hemlock, spruce and several varieties of pine. Washington's lush forests are filled with scenic trails for hiking and backpacking, hidden rivers for canoeing, kayaking and fly-fishing. The mountains in the western part of the state offer world-class skiing for beginners to professionals. There are also excellent opportunities for snow-tubing and snowmobiling. In the warmer months, the mountains offer mountain biking, horseback trail rides and even hang-gliding. Washington's Pacific coast features picturesque lighthouses, salmon runs and whale watching opportunities.
Some places that may be of interest to Christian groups include:
Mount St. Helens Creation Center– This family-run ministry in Castle Rock, Washington explores the volcano and surrounding area from a Biblical Creation viewpoint.
Washington State National Parks with Christian Ministries:
Mount Rainier National Park– The towering peaks of this active volcano feature mountain trails with stunning views, glimpses of black bears and mountain goats and icy glaciers.
North Cascades National Park– This remote park is home to black bears, pica and salmon as well as the breathtaking view from the rugged mountain peaks.
Olympic National Park– This park offers everything from snow-covered mountain peaks to coastline views of whales, dolphins and sea otters.
Washinton state is full of amazing natural wonders and unparalleled scenic beauty. The state offers a wide variety of landscape with an exceptional array of outdoor adventures. With so many exciting experiences to enjoy, Washington state is a perfect choice for youth camps and adult retreats.
The best Christian retreat venues and camps in Washington state are:
Name
Address
Phone
Website
Black Lake Bible Camp & Conference
6521 Fairview Rd. S.W.
Olympia, Washington 98512-7052
(360) 357-8425
http://www.blacklakebiblecamp.com
Camp Arnold at Timberlake
33712 Webster Rd. E
Eatonville, Washington 98328-8686
(253) 847-2511
http://www.tsacamparnold.org
Camp Berachah Ministries
19830 SE 328th Place
Auburn, Washington 98092-2299
(253) 939-0488
http://www.campberachah.org
Camp Casey Conference Center
1276 Engle Road
Coupeville, Washington 98239
(360) 678-5050
http://www.spu.edu/depts/casey/
Camp Gilead
30919 N.E. Carnation Farm Rd.
Carnation, Washington 98014-5501
(425) 333-4311
http://www.campgilead.org
Camp Lakeview Christian Campground & Retreat Center
32919 Benbow Dr. E
Graham, Washington 98338-9022
(360) 879-5426
http://www.camplakeview-wa.com
Camp McCullough
20665 S.E. 264th St.
Covington, Washington 98042-6155
(425) 432-9470
http://www.campmccullough.org
Camp Northwest
394 Winston Creek Rd.
Mossyrock, WA 98564
(541) 689-6325
www.campnorthwest.org
Camp Roganunda
3200 Old River Road
Naches, Washington 98937
(509) 658-1013
http://www.camproganunda.com
Cascades Camp & Conference Center
22825 Peissner Rd. S.E.
Yelm, Washington 98597-6700
(360) 894-3838
http://www.cascadescamp.org
Cedar Springs Camp
4820 State Route 92
Lake Stevens, Washington 98258-9623
(425) 334-6215
http://cedarspringscamp.net
Cedar Springs Christian Retreat Center
4700 Minaker Road
Sumas, Washington 98295
(360) 988-6674
http://cedarspringscrc.org
Clear Lake Grace Brethren Camp
11660 Tieton Rd.
Naches, Washington 98937-9547
(509) 837-4583
Conconully Bible Camp
P.O. Box 1312
Omak, Washington 98841
(509) 826-0888
http://conconullybiblecamp.org
CRISTA Camps & Conferences
12500 Camp Court NW
Poulsbo, Washington 98370-8136
(360) 697-1212
http://www.cristacamps.com
Double K Christian Retreat Center
620 Tall Timber Trail
Easton, Washington 98925-0098
(509) 656-2304
http://www.doublek.org
Falls Creek Retreat Center
32 Falls Creek Road
Raymond, Washington 98577-9338
(888) 934-9555
http://fallscreekretreat.com
Ghormley Meadow Christian Camp
640 Lost Lake Road
Naches, Washington 98937-9511
(509) 672-4311
http://www.ghormleymeadow.org
Ingalls Creek Enrichment Center
12355 Ingalls Creek Rd.
Peshastin, Washington 98847
(509) 967-5060
http://www.ingallscreek.org
Jonah Ministries
31 Little Mountain Road
Trout Lake, Washington 98650-9707
(509) 395-2900
http://www.campjonah.com
Lakeside Bible Camp
4170 Bible Camp Dr.
Clinton, Washington 98236-0310
(360) 341-4170
http://lakesidebiblecamp.org
Mt. Baker Bibleway Camp
8444 Mt Baker Hwy
Deming, Washington 98244
(360) 599-2921
www.mtbakercamp.org
Rainbow Lodge Retreat Center
46820 SE Mount Si Road
North Bend, Washington 98045
(425) 888-4181
http://www.rainbowlodge.org
Royal Ridges Retreat
20115 NE 354th Street
Yacolt, Washington 98675
(360) 686-3737
http://www.royalridges.org
SAMBICA
4114 W Lake Sammamish Pkwy SE
Bellevue, Washington 98008-5937
(425) 746-9110
http://www.sambica.com
Shiloh Bible Camp
2812 North River Road
Cosmopolis, Washington 98537-9743
(360) 532-5179
http://www.shilohbiblecamp.com
Sunset Lake Camp
30811 Quinnon Road
Wilkeson, Washington 98396-0090
(360) 829-0311
http://www.sunsetlake.org
Tall Timber Ranch
27875 White River Road
Leavenworth, Washington 98826-9557
(509) 763-3127
http://www.ttr.talltimber.org
The Dunes Bible Camp
23515 Pacific Highway
Ocean Park, Washington 98640-3611
(360) 665-5380
http://www.dunesbiblecamp.com
The Firs Camps and Retreats
4605 Cable Street
Bellingham, Washington 98229-2618
(360) 733-6840
http://www.thefirs.org
Valley Camp
49515 SE Middlefork Road
North Bend, Washington 98045
(425) 888-1852
http://valleycamp.org
Warm Beach Camp & Conference Center
20800 Marine Dr.
Stanwood, Washington 98292-7822
(800) 228-6724
http://www.warmbeach.com
Wilderness Northwest
1903 Duckabush Rd.
Brinnon, Washington 98320
(360) 796-4968
http://www.wildernessnorthwest.com
Register your youth camp or retreat center for FREE and learn more about how you can receive a featured listing here.
Leave a comment below. We want to hear from you!