Christmas is really in the air now. You can see a lot of people decorating their homes already with beautiful and colorful ornaments. I'm sure most of the houses you'll visit these days are already filled with decorations and their Christmas tree adorned with different designs and sizes of ornaments.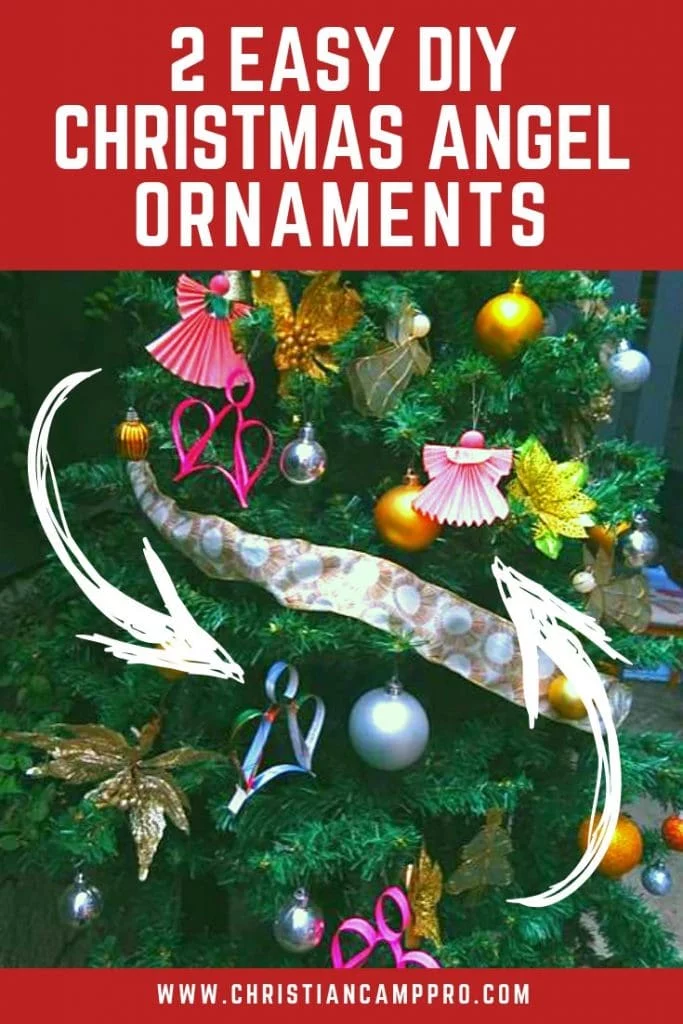 If you haven't started decorating yet and find it hard to include festive Christmas ornaments into your budget or holiday decorations for your home, why not try a DIY Christmas ornament instead?
Each year, I've made it a tradition to make a Christmas decoration that I can put on our Christmas tree. And this year, I'm sharing with you these 2 DIY Christmas angel ornaments that are both easy to make and won't even dent your budget. These crafts are perfect to do as a family or in a group setting too!
You will need the following materials for the 2 designs overviewed below: Colored papers, Magazines, Glue, Ruler, Pencil, Scissors, Beads (for angel's head, any color will do), Needle & thread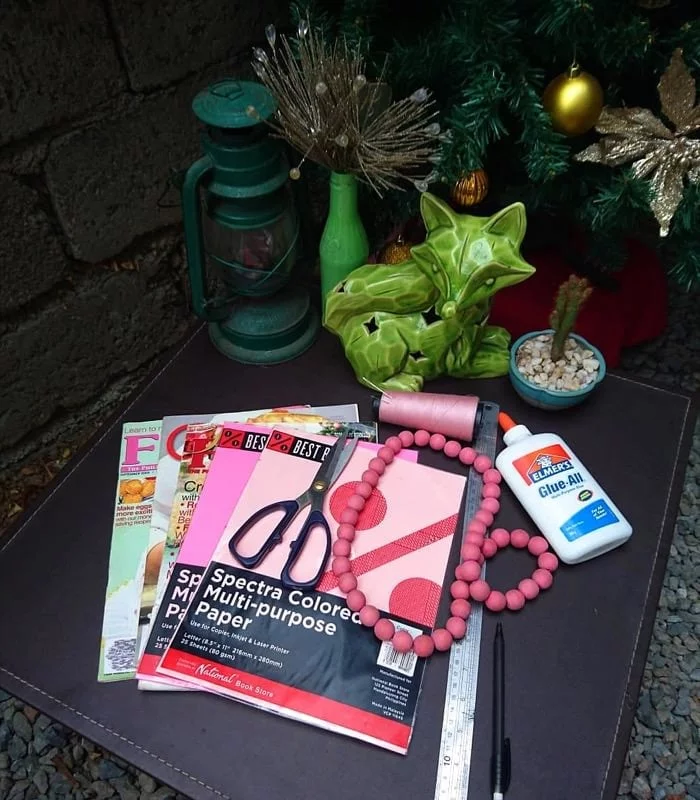 Angel Christmas Ornament (Style 1)
This is ideal if you don't have a lot of time to prepare, it is very quick to do and assemble. You'll have a cute looking paper angel in no time! This design can also be easily done by little kids so if you have one at home, then this will be a perfect time to bond.
Step 1– Draw lines on your colored paper, about 1cm space in between. Then measure the following sizes: a 2 pcs 3.5" strip, 2pcs 4" strip, 4cs 6" strips and 2pcs 7" strip. Cut all these and lay down on the table. With these items, you'll be able to create 2 paper angels.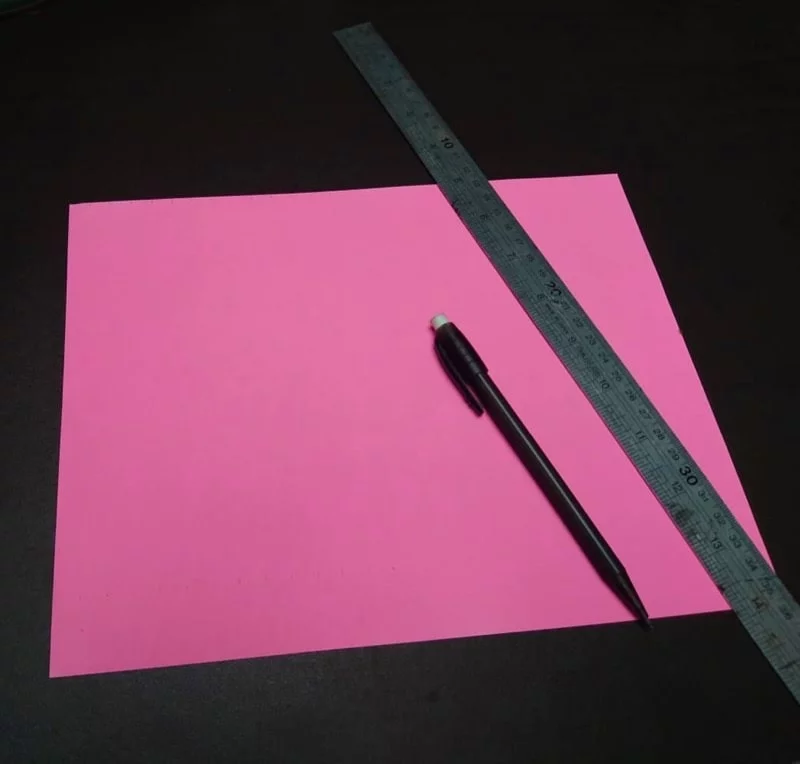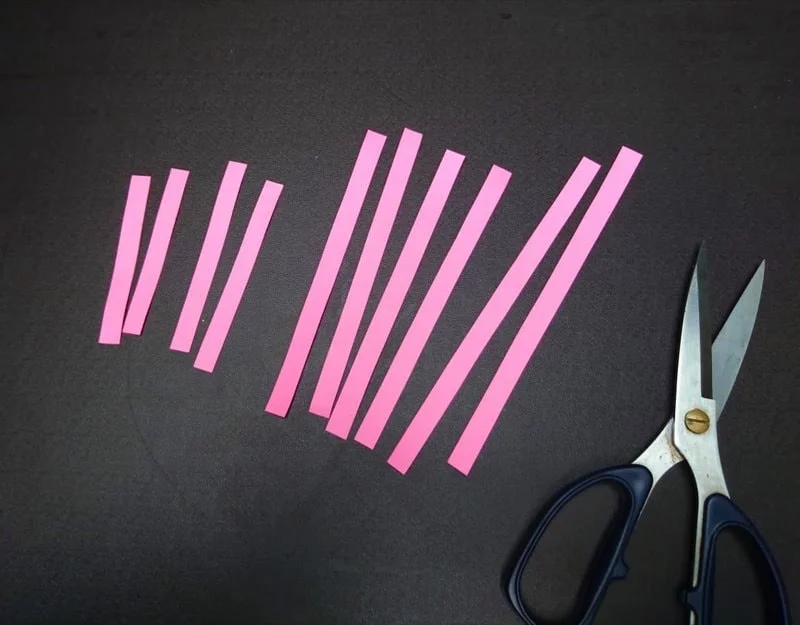 Step 2– Grab 1 4" strip and attach the ends with glue to form a round shape for the angel's head.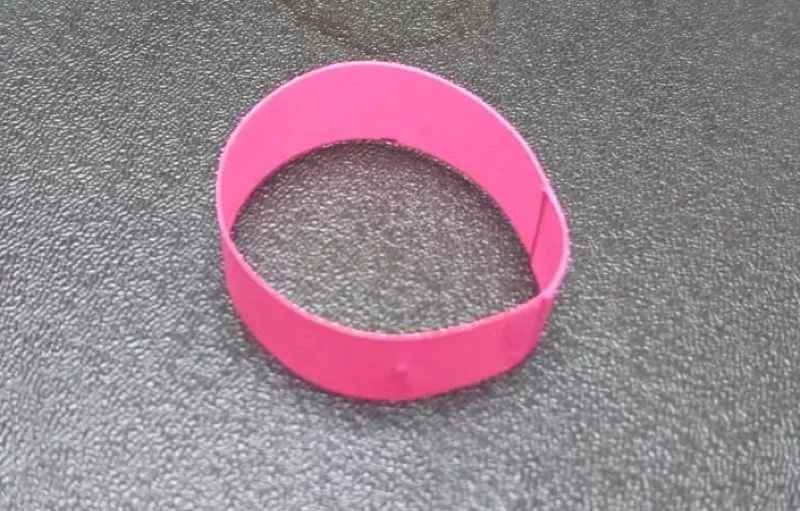 Step 3– Do the same on 2 6" strips to create teardrop shape that will act as the wing.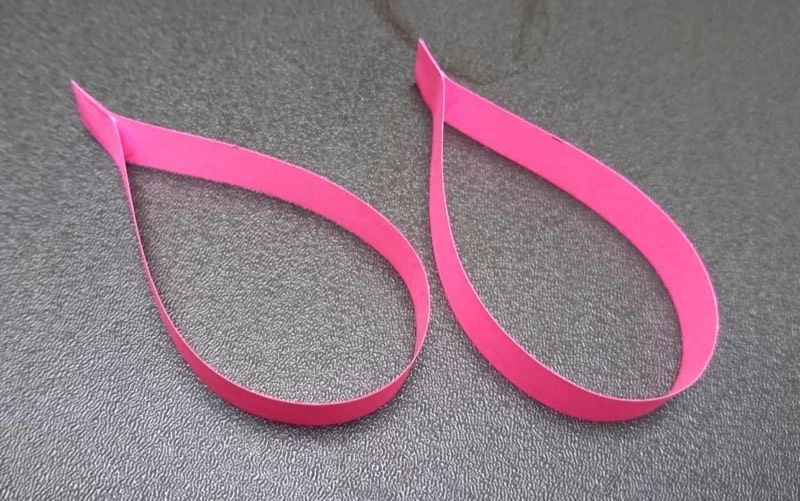 Step 4– Attach the ends of the 7" strip to the ends of the 3.5" strip to form a bell shape that will act as the angel's body.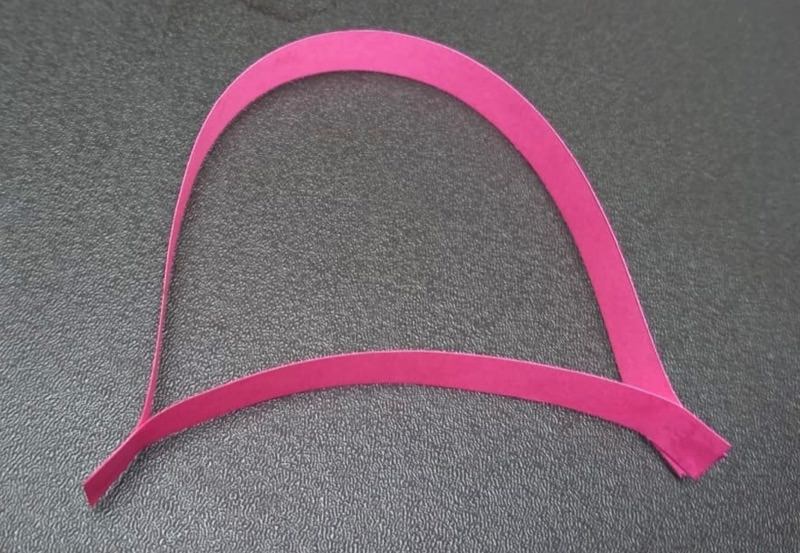 Step 5– Once done with the angel's parts, lay them down the table to see and imagine how you'll glue them together. Attach the head and wings to the bod, then you're done!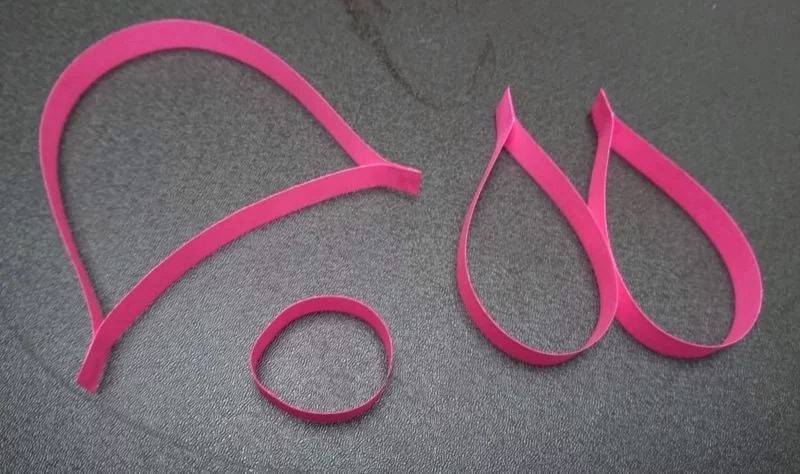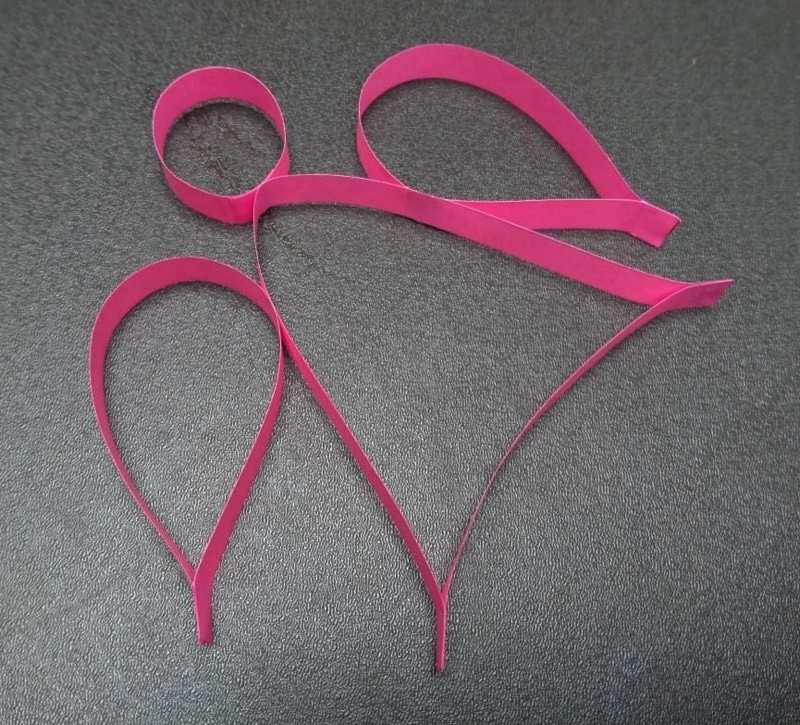 Step 6– You can also use magazine pages if you don't have colored papers at home. Just choose colorful pages and repeat the steps.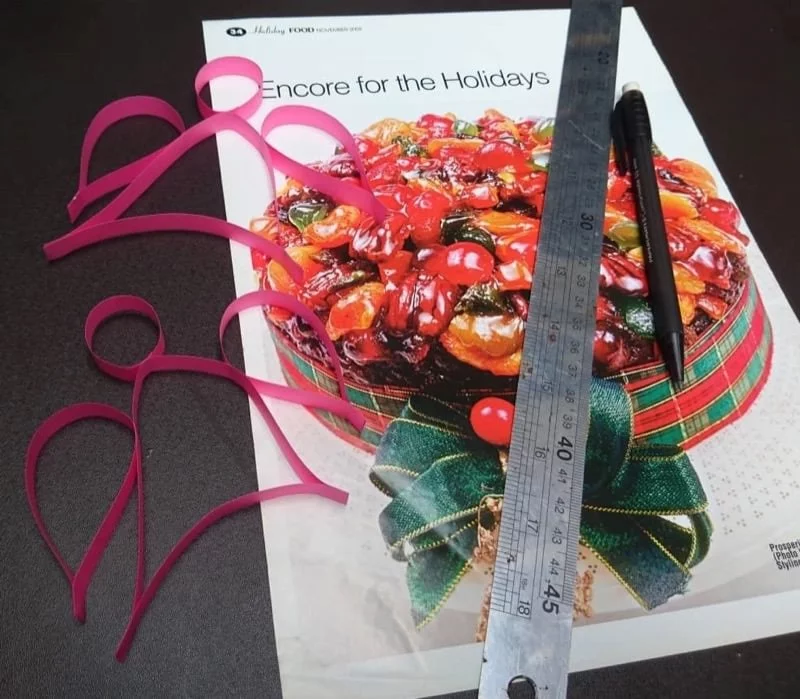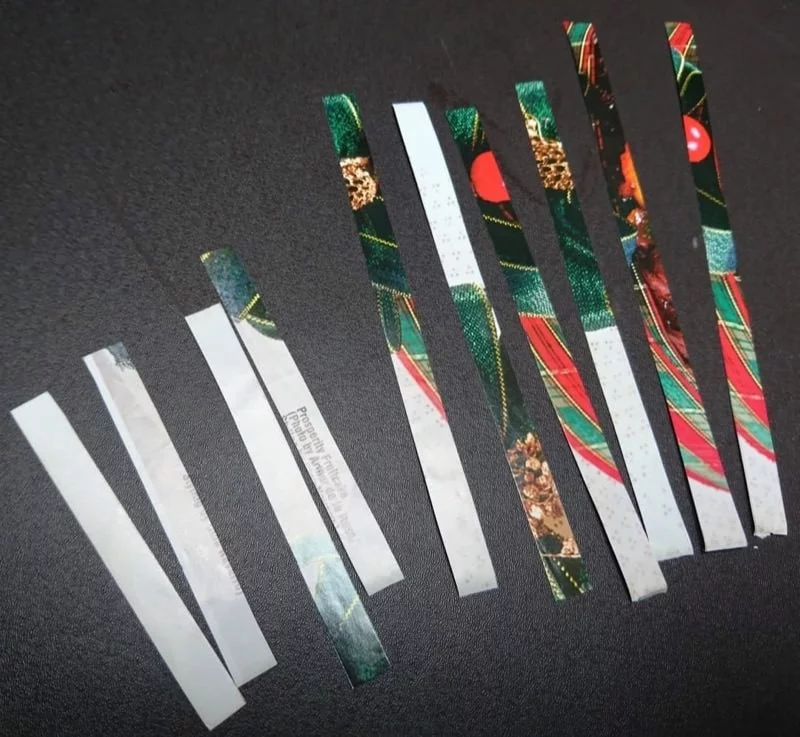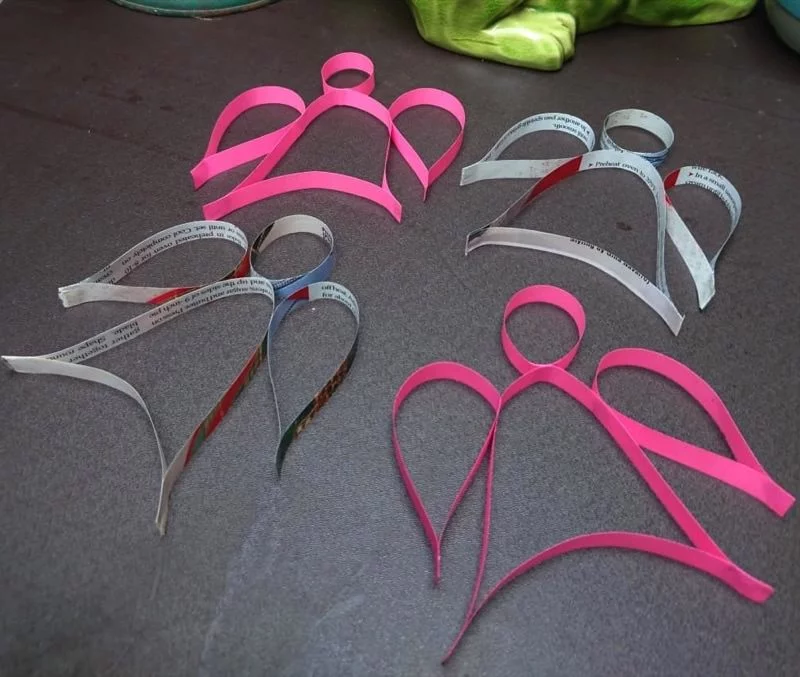 Step 7– Now that your angels are all finished, just tie a thread on the angel's head and they're all set to hang on your Christmas tree!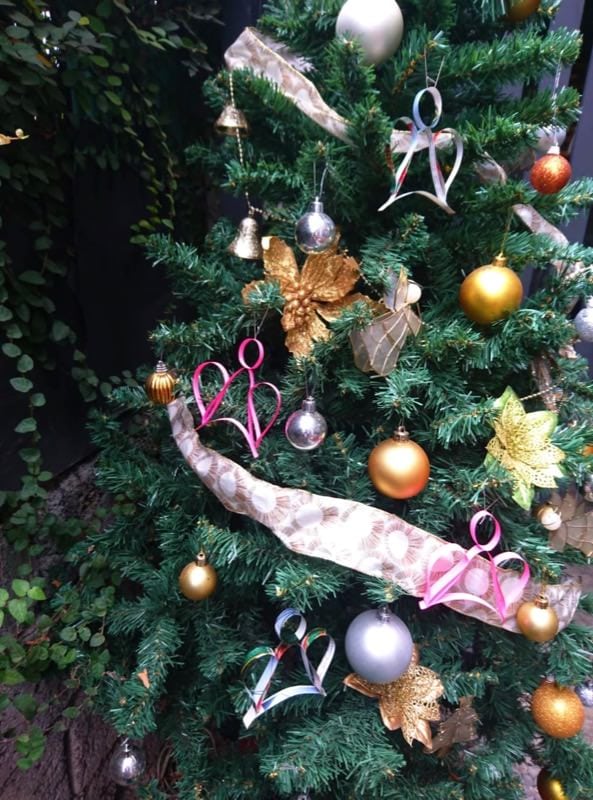 Angel Christmas Ornament (Style 2)
This one is very adorable because they looked like little choir angels. It's as if you can hear the angels sing just by looking at these ornaments. They're a bit more complex but, nonetheless, still very easy compared to any other DIY ornaments. Plus, you'll be using materials that you can easily find at home!
Step 1– Grab a colored paper, fold in half then cut. Fold each piece like an accordion or zigzag folds that go in opposite directions.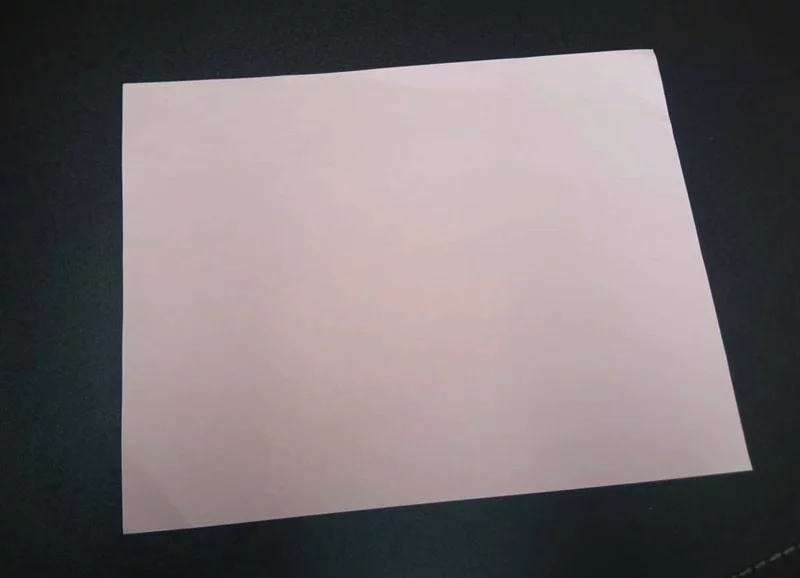 Step 2– Cut each folded piece in half. In this case, I didn't use a ruler which is why it is not cut in half correctly but no worries because I can still make 2 angels of different sizes.
Step 3– Fold the pieces just like in the photo.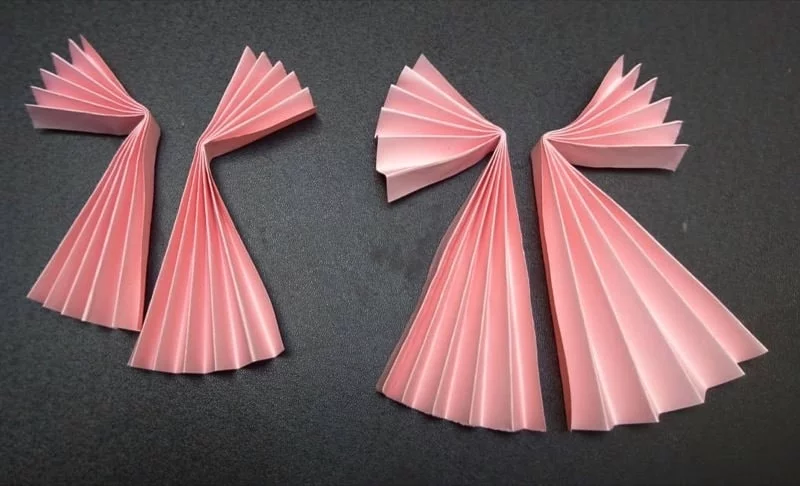 Step 4– Now grab a needle and thread. Sew the 2 parts of angels together by poking the needle to the folded part and wrapping the thread around it to secure together.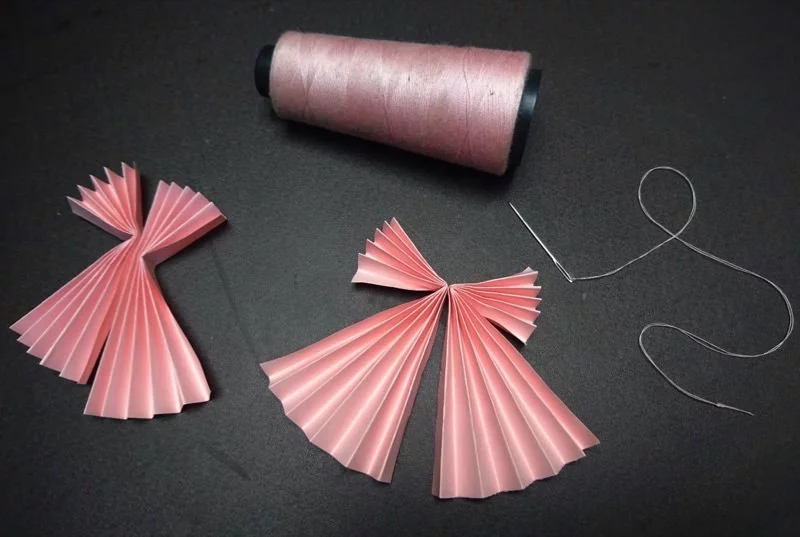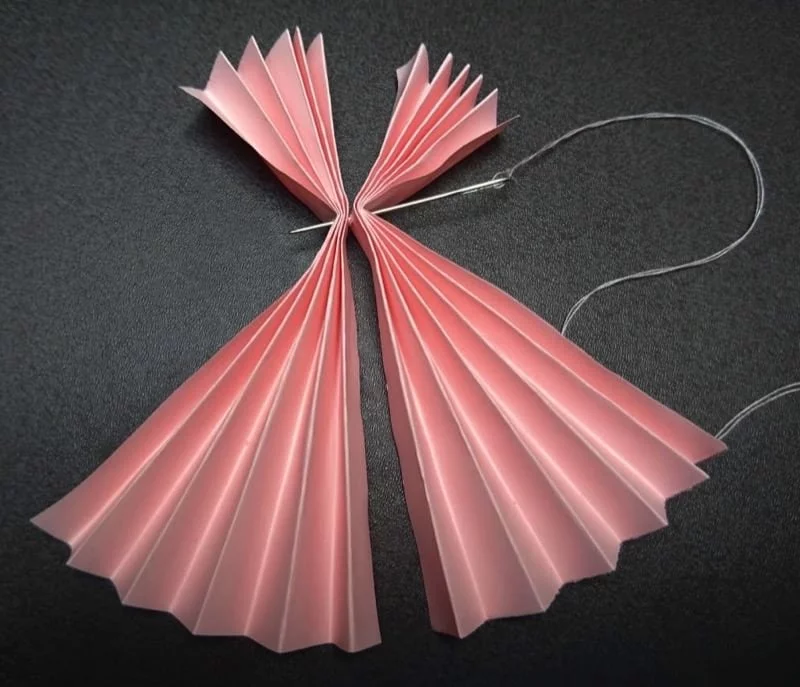 Step 5– Sew the bead on top to act as the angel's head.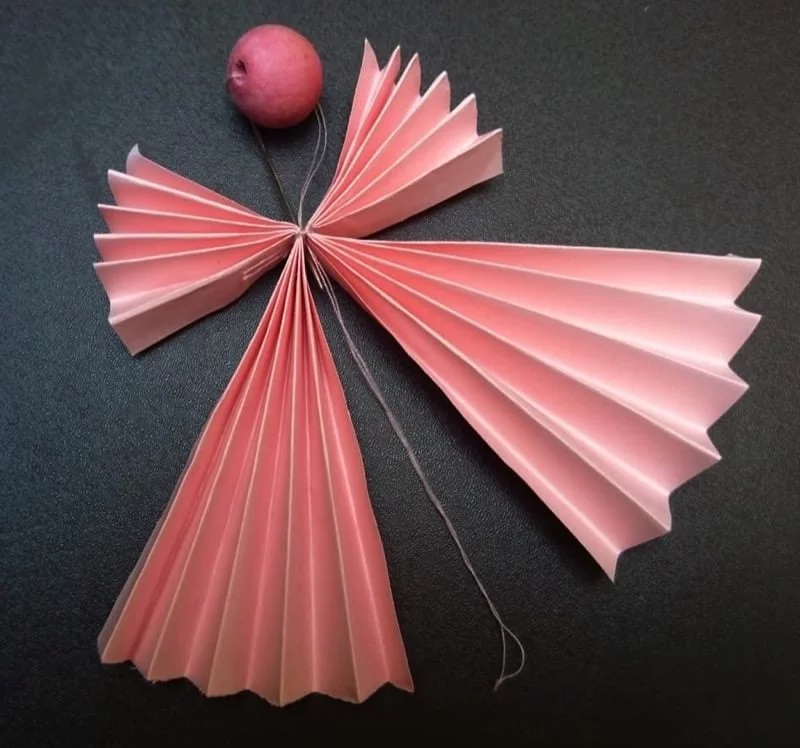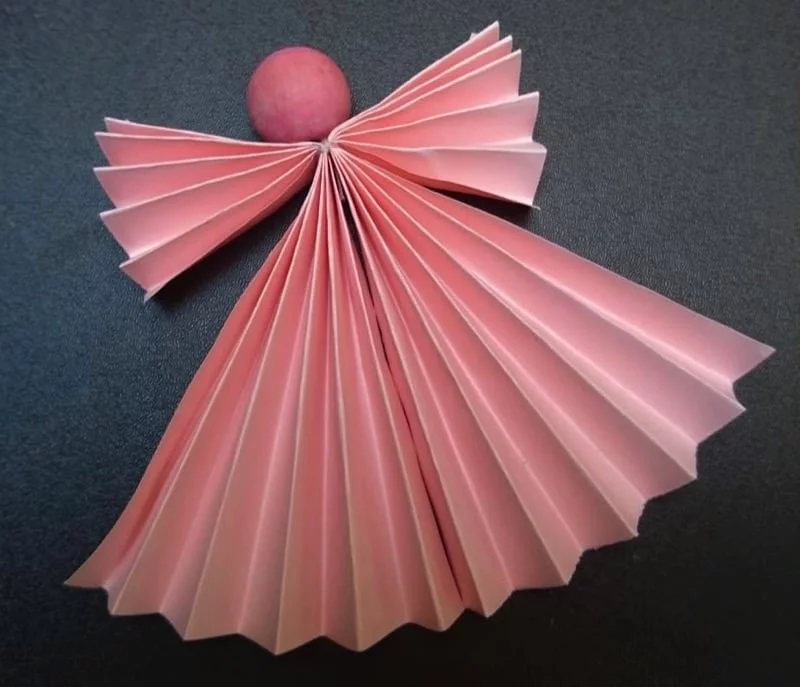 Step 6– Glue each part together so they will look like the angel's skirt, as well as the side to look like wings.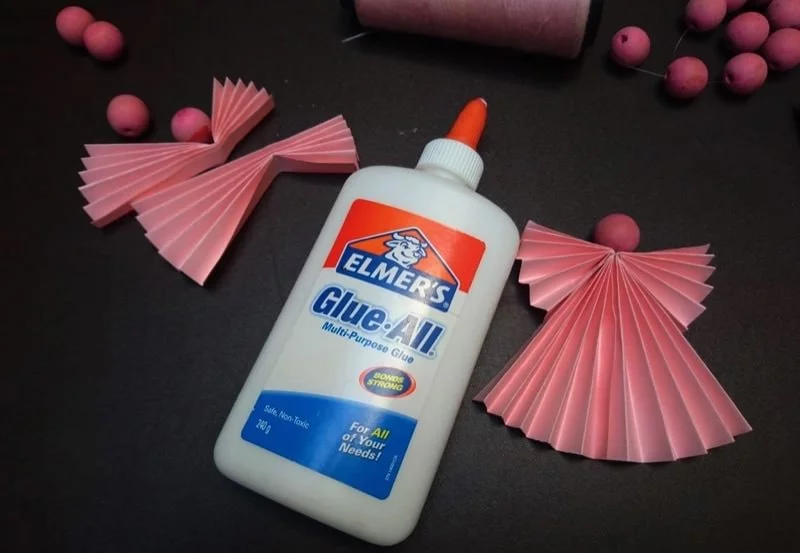 Step 7– You can now decorate the angels with another colored paper to make them look like choirs. I've used a contrasting color from a magazine page and just glue it on the angel. Add the string and they're ready to hang.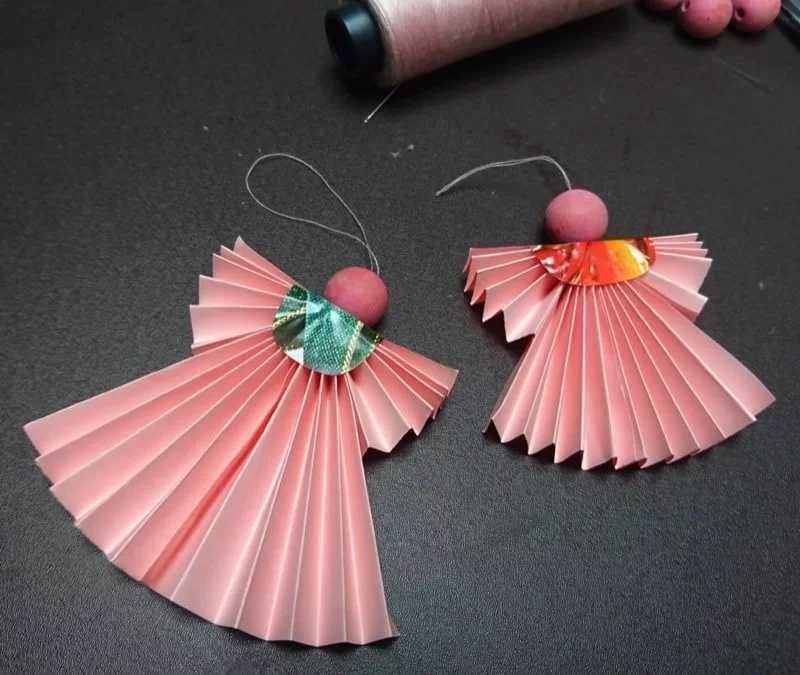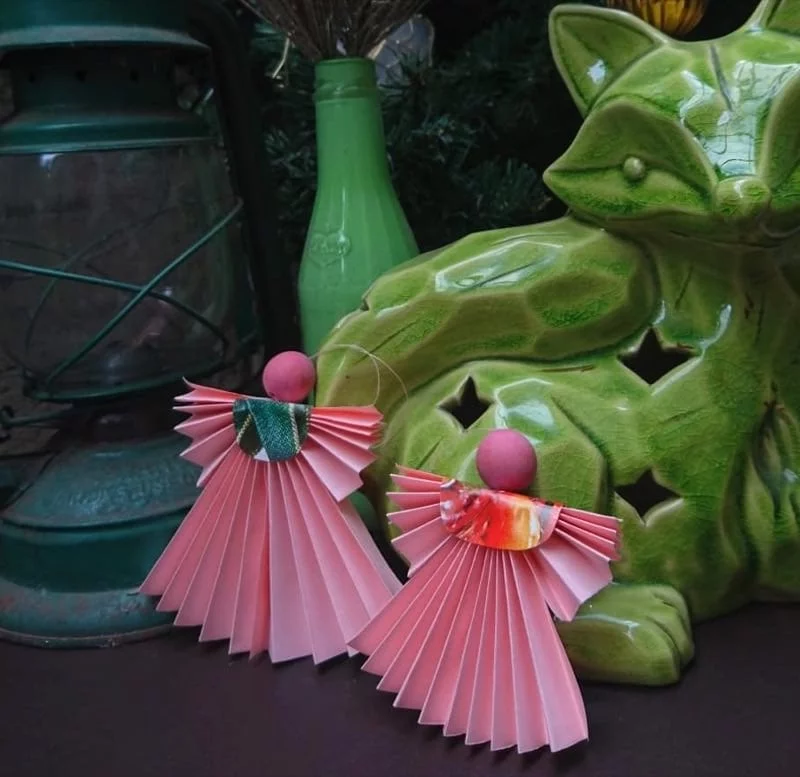 These 2 angels are both easy, quick to make and very affordable. Go check your house if you have the materials and start crafting these adorable DIY angel ornaments!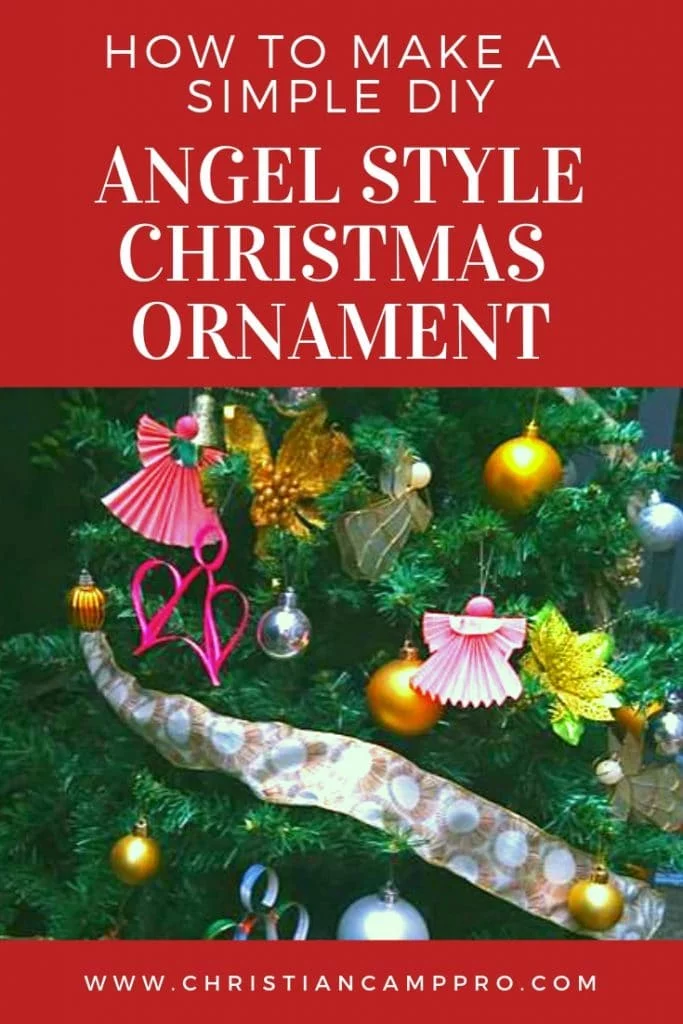 You can also use bottle caps for the angel's head if you don't have beads. Or why not print mini heads of your family members and attach them to the angels? Whichever design you choose, make sure to have fun with crafting these Christmas angel ornaments.
Oh, and don't forget the main reason why we're celebrating Christmas. Share a Bible story about Jesus' birth while doing these crafts, finish the session with a prayer and a warm embrace with your family. You may also be interested in these Christmas games.
You may also like:
Willow Tree Sign for Love Ornament, Sculpted Hand-Painted Figure
Sentiment: "I love you" written on hangtag
4.5"h hand-painted resin ornament of angel in cream dress with wire wings, with arms crossed in front of chest in international sign language for...
Ornaments are smaller-sized versions of the most-loved Willow Tree angels and figures, with brown elastic cord for hanging. For Holidays or for...
Last update on 2023-11-23 at 11:12 / Affiliate links / Images from Amazon Product Advertising API