Balloons are great for 2 reasons:
You can buy a lot of them for cheap.
You can plan an enormous amount of unique water games with them.
This makes for balloons the perfect choice for any sized events as well as retreats on a shoestring budget.
Listed below are our favorite balloon games that you should try out at your next youth camp or even adult retreat.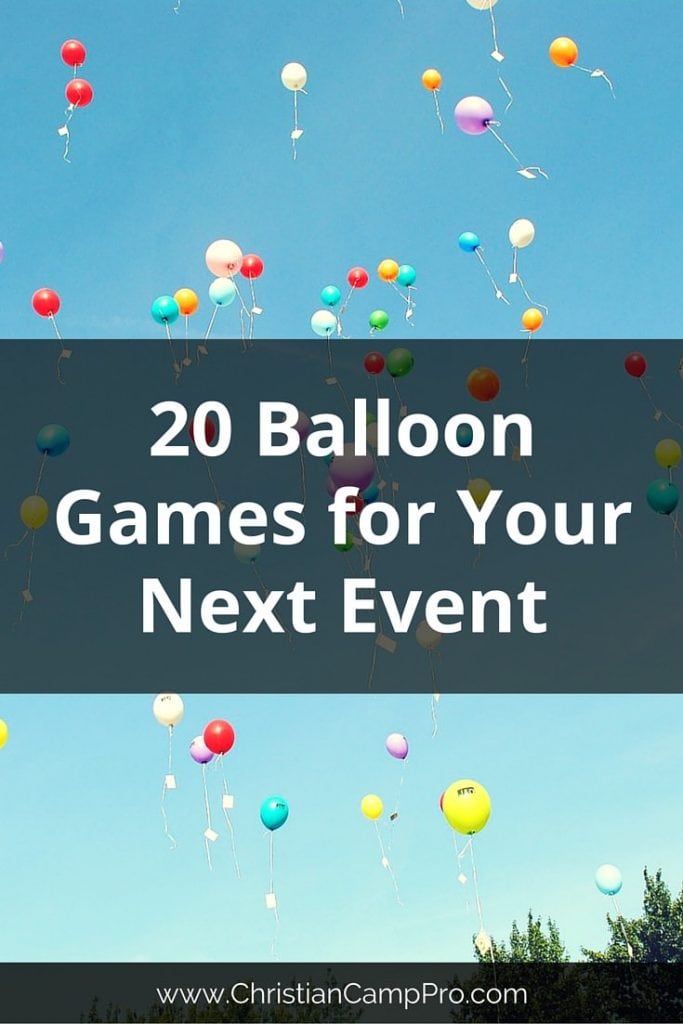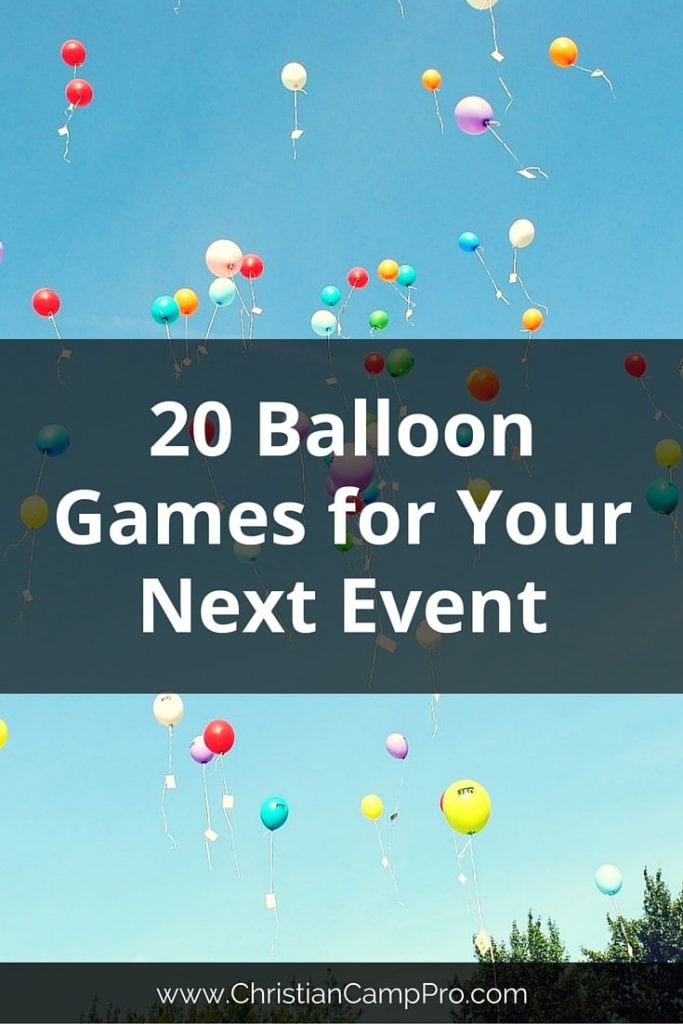 Water Balloon Fight: This is a tried and true game that everyone loves, but did you know that filling up those pesky water balloons doesn't have to be so hard? Use these self sealing water balloons to fill up 100 balloons at a time.
Balloon Cup Shooters: Balloon, cups, and a few ping pong balls and you have yourself a funny game going with this nerf gun alternative. Happy Go Lucky Blog
Balloon Hockey: Disney Family came up with this goofy hockey game involving balloons, pool noodles, and laundry baskets. Disney Family
Balloon Rocket Racing: Did you know with yarn, a straw, and a ballon you can build your very own balloon rocket racer? Have multiple strands going for some friendly competition! What Do We Do All Day
Ballon Car Racers: On the same note as rockets above you can strap a balloon to a Hot Wheels car with a straw and do some drag racing. Mommo Design
Balloon Tennis: Tennis is hard. Balloon Tennis is awesome and easy. With a brief craft section using popsicle sticks and paper plates you just built your very own balloon tennis racket. Listotic
Dartless Balloon Singing Game: Singing songs to a balloon dart board to make them pop. Say what? Let's try this one out! Through My Front Window Blog
Balloon Dart Painting: This combines two of my favorite things. Popping balloons and abstract art. See what amazing pictures you will create. Hello Wonderful Blog
Balloon Stomp: Tie some balloons to your feet and stomp out other people's balloons. Be safe here, but last one standing wins! My Joy Filled Life
Balloon in the spoon race: Who can run their wooden spoon holding a water balloon to the finish line first? Red Ted Art
Ballon Ring Toss: Helium balloons with scores on them attached to the group via string. Then thrown hula hoops to score. Freebie Finding Mom
Water Balloon Piñata: Think of a regular piñata, but with water balloons. Genius! The Idea Room
Human Balloon Stuff: A Christmas variation is called Fat Santa, but really this game is fun to play no matter what time of the year it is. Student Ministry Blog
Balloon Antlers: Also, called Reindeer antlers at Christmas time. With pantyhose and balloons you can make some wacky antlers in this game. Woman's Day
Balloon Waddle: Think of the three-legged race, but with a balloon suspended between you and your teammates hips. Who will be the fastest? Parenting Website
Glow in the Dark Balloon Games: Pretty much all of the games can be adapted to a nighttime glow in the dark version too with this awesome glowing balloons. Festive Blow N' Glow LED Balloons
Balloon Ninja: Grab a bunch of red balloons and draw ninja faces on them. Use nerf guns to shoot all the ninjas in a certain amount of time. Pin
Balloon Tower: Looking for a good team building activity? This game encourages working together while building the highest balloon tower. Guide GTI
Water Balloon Pick-Up Sticks: This takes a little prep work, but in the end it is a super fun game to play and watch. Pin
Balloon Basket Ball: You thought regular basketball was fun. Just wait until you try it with a balloon. This is great because it can be played indoors or outdoors and all you need is a balloon and a large trashcan. Finding Sanity In Your Crazy Life Blog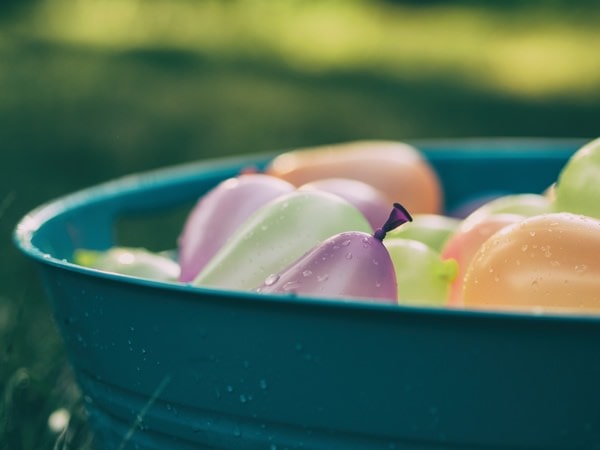 This post was made possible by Refreshing Mountain.