Planning a women's retreat is as challenging as it is rewarding. To help you with your ladies retreat we have put together a list of the 25 best women's retreat ideas.
This list was compiled with time and care to shine a light on other amazing bloggers and websites that share from their successful experiences. We know these women's retreat ideas will spark an idea in you that will make your event truly special.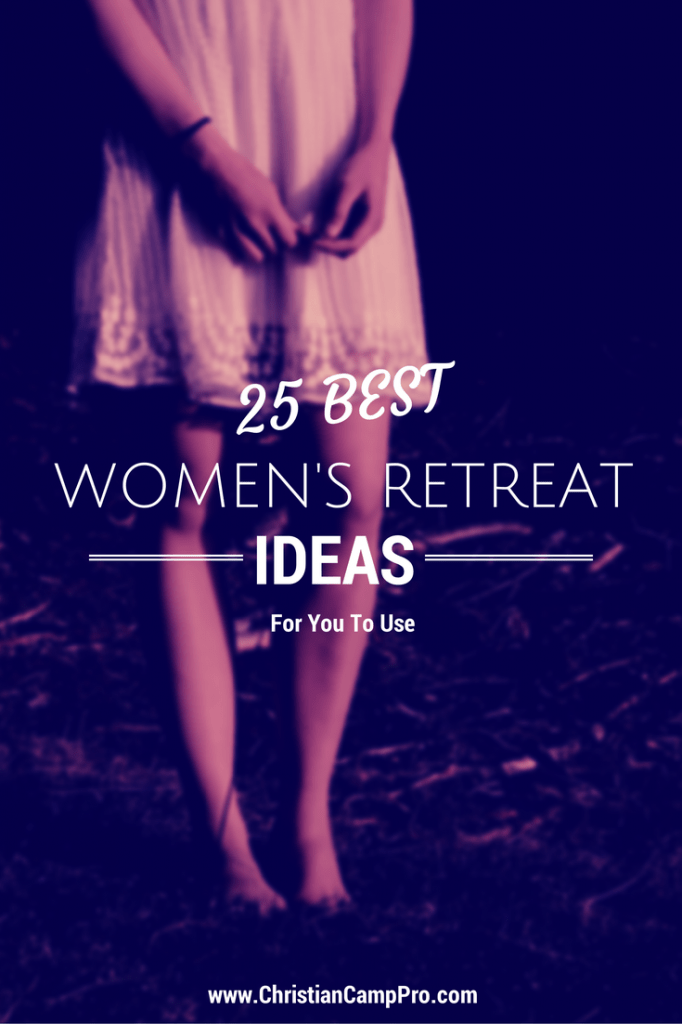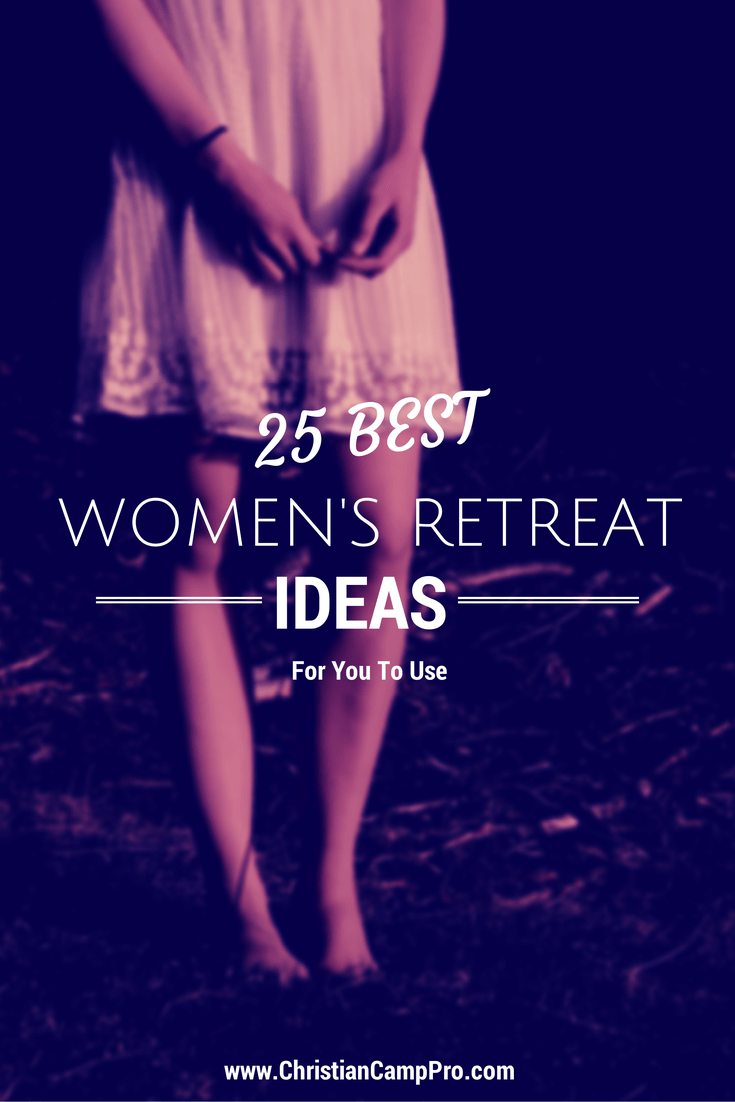 Don't forget to Pin this article so you can visit it time and time again!
25 Best Women's Retreat Ideas
1. Paperclip Angels – necklace, ornament, etc. (The Crafting Mummy)
2. DIY Message Stone Favors – (Intimate Weddings)
3. DIY Stamped Washer Necklaces – (The 36th Avenue)
4. Free "Forgot Something" Table – (image)
5. Wishing Tree – commonly used in weddings, but easy to convert – (Rustic Wedding Chic)
6. Your Scent-sational Candle – Mother's Day idea that can convert – (Happy Home Fairy)
7. Personalized Soap Dispensers – (Group: Women's Ministry Resources)
8. Prayer Key Chains – (image)
9. Cheap Custom Memo Book or Journal – (The Southern Institute)
10. Personalized Water Bottles – (A Few Shortcuts)
11. DIY Sea Salt Scrub – Pray Cook Blog
12. Easy Rosette Bookmark – (Ravelry)
13. Custom "A Beautiful Mess" Kleenex Box (MOPS of BBC)
14. HolyTabbs – Bible Enhancer – (HolyTabbs)
15. Glossy Bookmark or Magnet Gift – (Jeanne Winters)
16. Beautiful Pearl in a Bottle Trinket – (Up In The Attic)
17. The Door Prize Basket – (Women's Ministry Toolbox)
18. Eterni-Tea Tea Bags – (RemARKable)
19. A Change of Heart – Prayer Cards (inkablinka)
20. Christian Postcard Takeaways – (image)
21. Scripture Car Mirror Hanger – (image)
22. Sharpie Mug Design Craft and Takeaway – (Living Well Spending Less)
23. Fun Nail Polish Station – (image)
24. Domino Necklace Name Tag or Gift – (Tammy's Creative Connection)
25. Custom Cork Coaster Craft and Gift – (Hip Mama's Place)
26. Lanyards of Silence – (Lanyards of Silence is a BONUS as we love it here at Christian Camp Pro and one of the more unique women's retreat ideas we've used.)