Perhaps the most unique thing about planning a marriage retreat is that instead of merely benefiting the individual, you are trying to benefit two individuals in relation to one together. Every part of your retreat is meant to strengthen two people, drawing them closer to each other and to God.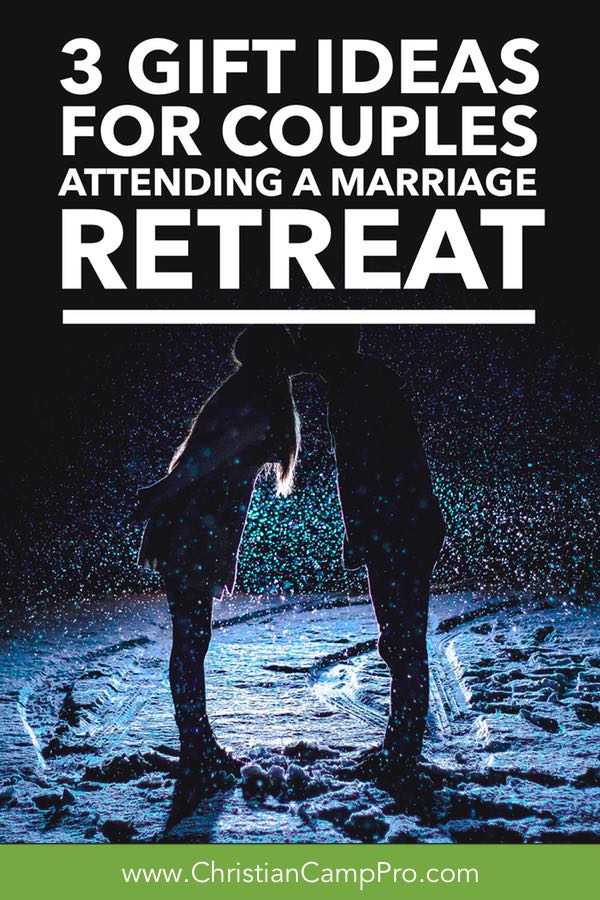 Read ahead to learn about 3 perfect gift ideas for couples attending a marriage retreat:
This ultimately means that every detail of your marriage retreat, including the gifts you give to your attending couples should reflect that end goal. If you fear that you can't come up with an idea that does just that, don't worry.
1. Devotions for a Sacred Marriage: A Year of Weekly Devotions for Couples
The most important thing that a couple can do, no matter what stage of the relationship they're at, stays in the Word of God. It can be tempting to neglect scripture and focus on all the other responsibilities in life that await, but scripture actually enables us to lead better lives.
This devotional is meant to remind couples of God's intentions for marriage and how they are meant to glorify Him in their relationships. In purchasing this as a gift for your attendees, you are essentially giving them a year of biblical insight to meditate on and grow in together. Looking for more? Here are the Best Devotions for Couples.
On Sale Now
2. 52 Uncommon Dates: A Couple's Adventure Guide for Praying, Playing, and Staying Together
Love is an adventure; often our society tries to force love into this conventional mold, forgetting that God often works in mysterious ways. Marriage is meant to be exciting and bring joy to both the man and the woman, while also bringing glory to God.
This book explores 52 different dates that couples can go on while incorporating prayer, scripture, and godly truth into them all. Your retreat guests are sure to appreciate this unique take on what it means to be a married couple.
On Sale Now
3. Conversation Starters for Husbands & Wives
Over time, sadly, some couples forget the passion they once had for each other. They forget the reason they fell in love with the first place, and they grow apart. But this is not God's intention for marriage; one way that couples can stay connected and in touch with each other is by simply having a conversation.
These cards provide thought-provoking questions along with relevant scripture that will be sure to start some excellent discussions in any relationship. Enriching, meaningful, and humorous all in one, Conversation Starters for Husbands and Wives will definitely prove to be useful for your attendees – if not now, then definitely in the future.
On Sale Now
Last update on 2023-09-01 at 13:58 / Affiliate links / Images from Amazon Product Advertising API