Keeping the marriage fire alive is not always an easy task to accomplish. For some, the longer you stay longer in the relationship, the more challenging it becomes. There will be changes in the ways you treat one another, in the priorities you keep and in the goals you want to achieve.
However, this does not mean that you will need to grow away from your partner. Take note that staying in love and married is a conscious effort for the couple. There are many ways you can maintain a healthy and loving relationship with your spouse. One of which is to read devotionals together.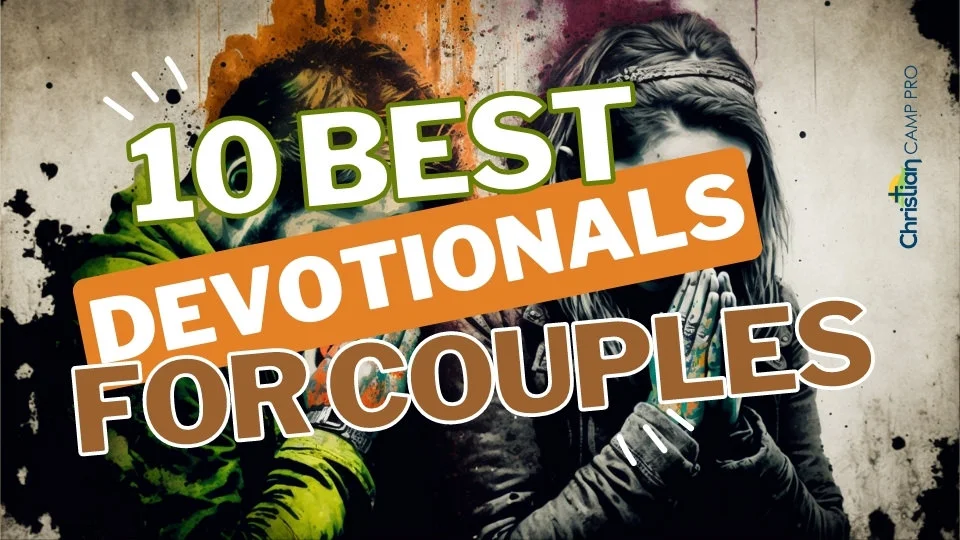 Here is the list of the 10 best devotionals for couples:
1. Devotions For Dating Couples: Building A Foundation For Spiritual Intimacy
On Sale Now
The secret to a happy marriage is making sure that you and your spouse put God in the center of your relationship. Fortunately, this is easy to accomplish with the "Devotions for Dating Couples." It contains short chapters that inspire you to build a more loving connection with God.
The daily devotions will teach you how to become a great lover by learning to love God first. Moreover, it will help you realize the essential aspects of your life that you need to focus on are.
2. #Staymarried: A Couples Devotional: 30-Minute Weekly Devotions to Grow In Faith And Joy from I Do to Ever After
On Sale Now
Written by Michelle Patterson, this devotional for couples has over 2300 positive reviews and has an overall star rating of 4.7 at the time of writing. It aims at strengthening marriages of all stages from newlywed to those who have nearly given up. Couples can enjoy a devotional that not only brings them closer to Christ but also brings them closer to each other.
The author couples wisdom from the Bible as well as information from research studies to provide content that counts where it's needed the most.
Readers describe it as "refreshing and relevant", the "perfect couples devotional" and one even recommended the book for persons who are not yet married but planning on getting married.
3. The Love Dare Day by Day: A Year of Devotions for Couples
On Sale Now
Bring the excitement back into your marriage by committing to follow the 52 weekly dares included in this devotional. Love is a choice, and this book will remind you how to make it happen. At the same time, it also has 365 devotional readings that you should read on a daily basis.
You can also read thought-provoking questions that will make you examine the level of intimacy in your relationship with the other person. This is one of the best devotionals for couples looking to be more intimate with God and themselves.
4. Newlywed Couple's Devotional: 52 Weeks of Everyday Scripture, Reflections, and Prayers for a God-Centered Marriage
Geared at Newlyweds, this devotional by Christopher Bailey is available in Paperback, Kindle Format, and as an Audiobook. It is packed with prayers, reflection, and scripture for newlyweds and their everyday lives.
At the time of writing, the book has a 4.9-star rating with reviewers commenting on how it has touched their lives and really made the difference in the early part of their marriage. It provides practical tools to help couples create a God-Centered marriage and one reviewer even said it would be great for all married couples.
With one devotional for every week of the year, it allows you and your spouse times together as well as personal time to have your devotionals apart to nurture both your needs as a couple as well as your individual needs. It is a great choice to add in so you can partake in at least one devotional per week together.
5. Together With Christ: A Dating Couples Devotional: 52 Devotions and Bible Studies to Nurture Your Relationship
On Sale Now
Authored by Chelsea Damon, this couple's devotional has guided practice for every week of the year. You can also opt to do a daily devotional with your spouse if that works for your family dynamics.
With a rating of 4.6 stars, reviewers mention that this book is very engaging and has great prayer prompts. One reviewer noted they aren't married but enjoying the benefits of the devotional in their current relationship with their partner.
No matter where you are in your relationship, whether dating, engaged, newlywed, or married for years, this devotion is a great choice. It's available for purchase in paperback and Kindle format as well.
6. Before You Say "I Do"® Devotional: Building a Spiritual Foundation for Your Life Together
On Sale Now
This devotional is filled with insightful devotionals that can help you to build a spiritual foundation with your partner before you get married. It is always a good idea to ensure this foundation is set prior to marriage as this helps to increase the success of the marriage.
The author H. Norman Wright is a best-selling author, so you can expect only the best from this devotional. It's available in paperback and Kindle format so you can choose what works best for you and your partner.
When we look at the reviews for this book, its star rating is 4.7 at the time of writing. Reviewers love it and note that the content is high quality and useful for general life applications.
7. Mr. & Mrs. 366 Devotions for Couples | Enrich Your Marriage and Relationship | Two-Tone Blue Hardcover Devotional Gift Book w/ Ribbon Marker
On Sale Now
This book is available in hardcover and has a beautiful exterior. If you love to have an actual book you will love this devotional for couples. It has enough devotionals for an entire year and has a ribbon marker so you can keep track of where you are.
It is great for married individuals as well as unmarried individuals in a relationship. The book will guide you as a couple on how to become still before God as a team. Due to the aesthetics of this book, it will make a great gift and one that even non-Christians can appreciate. As one reviewer put it, "just religious enough without choking you and clouding the message".
8. Celebrate Your Marriage: 365 Daily Devotions for Busy Couples – Inspirational Devotional for Active Couples, Perfect Wedding and Anniversary Gift
On Sale Now
Authored by Jay and Laura Lafoon, this book is for couples by couples. It includes encouragement for marriages of all ages and stages. It is available in the Imitation Leather and Kindle edition and makes for a great gift item.
This devotional is packed with inspiring scripture, thought-provoking questions, encouraging prayers, practical tips for fostering a meaningful connection between both parties, and has simple action steps you can take to better your marriage.
Multiple reviewers mentioned that this was a "wonderful couples devotional". Use this as your daily morning or night devotional to complement your marriage and to encourage a better relationship centered around Christ.
9. A Little God Time for Couples: 365 Daily Devotions (Hardcover) – Perfect Engagement, Wedding and Anniversary Gift for Couples
On Sale Now
Spending quality time with your spouse is vital to the success of your marriage. Take note that you must know how to set your priorities too. Stop choring on the weekends and learn how to take breaks from work. To make the process easier, you could use "A Little God Time For Couples."
This devotional contains a fresh insight into how marriage works as well as inspirational prayers to help you engage with God. Whether you are newly married or have been married for many years, this devotional is perfect for you.
10. Devotions for a Sacred Marriage: A Year of Weekly Devotions for Couples
On Sale Now
This devotional has a different take on marriage. The author thinks that being married to the love of your life does not only make you happy. More than that, it also expands your souls and makes you holy. This devotional will allow you to look closer into your relationship with God after the marriage.
It has 52 weekly devotions, which encourage couples to create the kind of relationship wherein building a relationship with God is a top priority. Lastly, it shows how beautiful married life can be if you learn how to embrace God. This is one of the best devotionals for couples looking to connect on a higher spiritual level.
This article featuring the best devotionals for couples is part of a series where we review the best devotionals for any topic. You may also be interested in these other devotional-related reviews:
What next? Try these 101 Questions for Couples!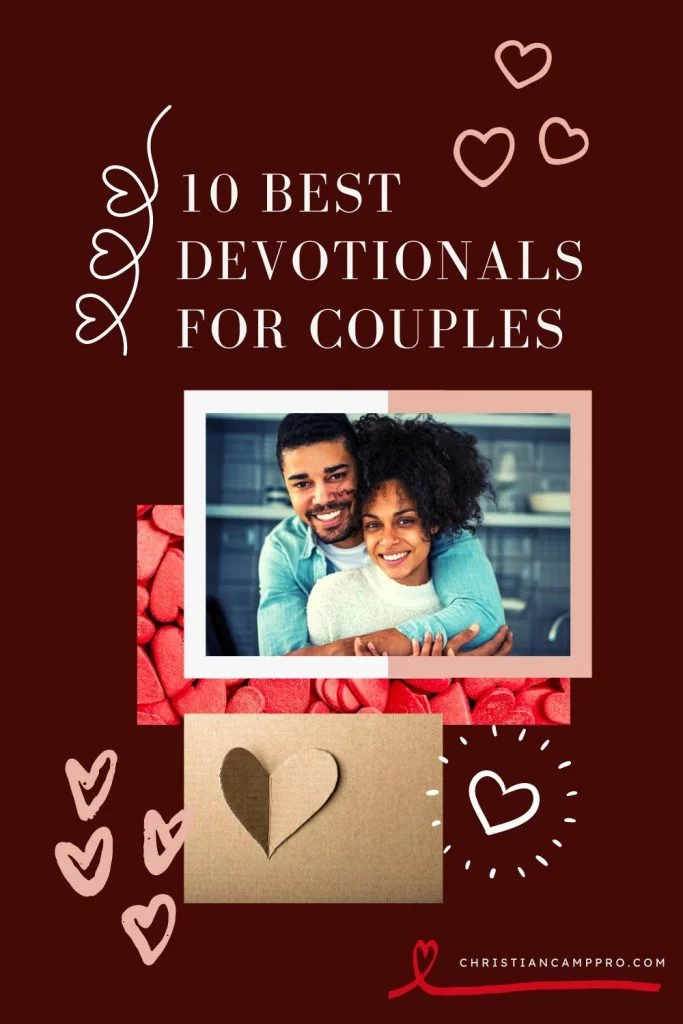 Last update on 2023-11-23 at 07:35 / Affiliate links / Images from Amazon Product Advertising API