The literal meaning of retreat is to withdraw. It is spiritual in nature and its purpose is to get closer to God. It is a way to discuss one's faith. It is the definite time spent away from normal or routine life to reconnect with God. As Christians, a retreat is a way for us to rest and renew our spiritual foundations.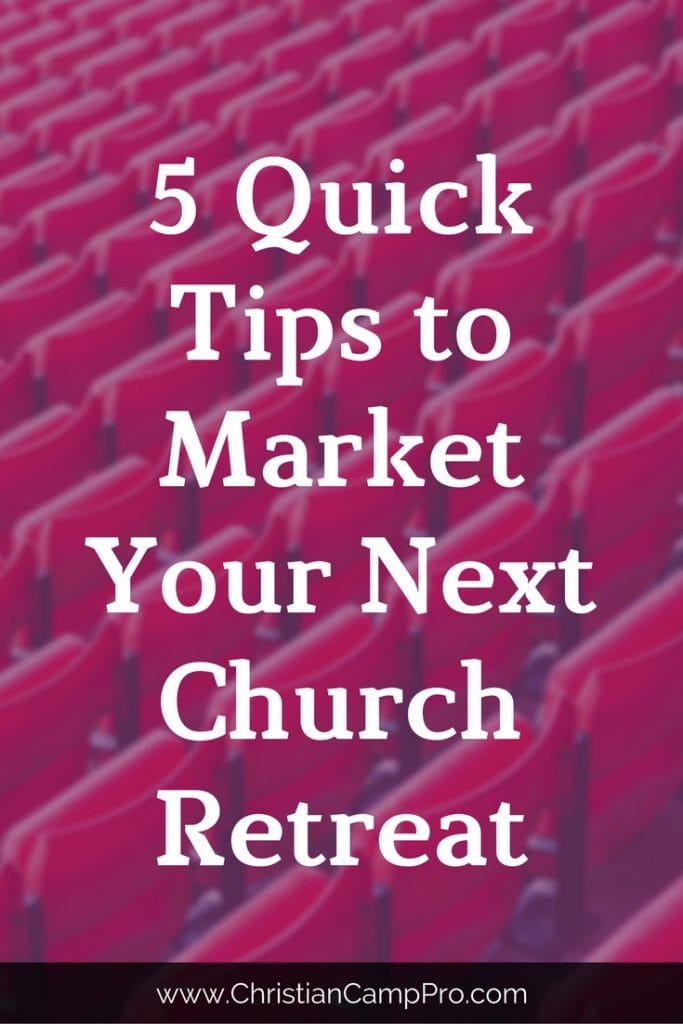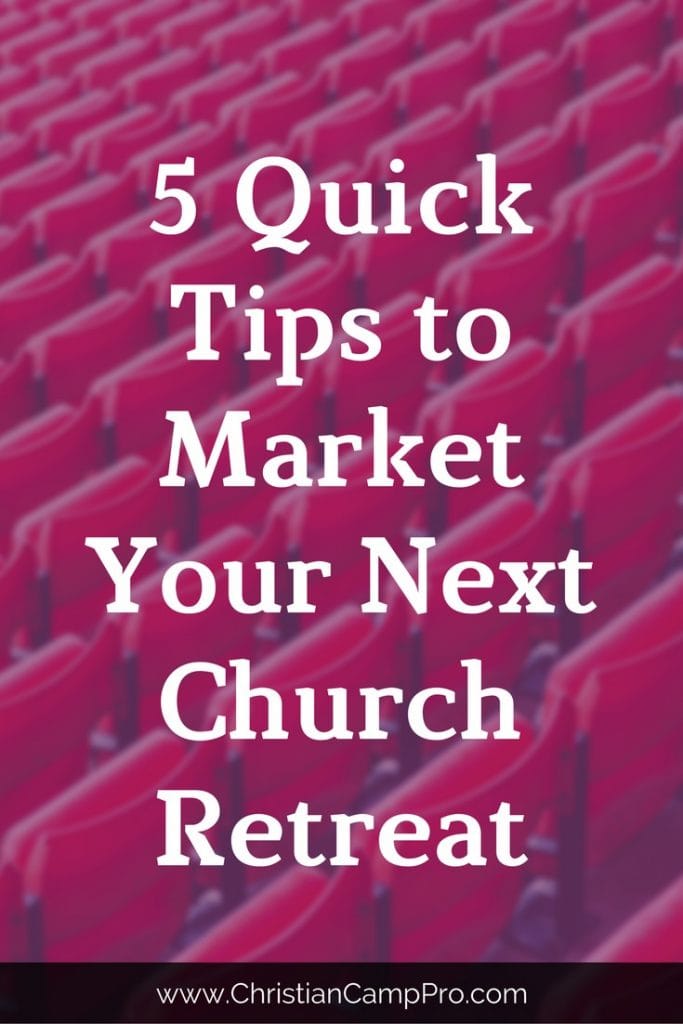 To make a church retreat session successful and gain a large gathering, it is important to promote or market it in a proper and systematic way.
Tips to market church retreat are as follows:
Planning
First of all, you should plan regarding the place, day, and number of people attending. As a good rule of thumb, you should book your location six months or more in advance. By planning your location first, your team will have a good understanding on cost, time, and accommodations. As soon as the time and place are fixed, then disclose it to the people. By planning early, you and your team will have time to arrange a speaker and to set a theme.
Promotional Materials
Use promotional materials to market your church retreat. Brochures, DVDs and an event website should all be used to provide immense help. The website has detailed information and is easily accessible. The brochure will give the information about the retreat location and activities. DVDs or other video related content will also be helpful in furnishing details about retreat session.
Word of Mouth
This the best way to market your church retreat. People who had a great experience at the last retreat will advertise for you by spreading good information conversationally. They will share their experiences and influence other people to take part. In this way, they will encourage and motivate people to attend the upcoming church retreat. Word of mouth publicity can do wonders. A positive personal invitation will create positivity in the minds of possible attendees.
Printed information and Announcement
In the promotional material, specific information should be mentioned regarding the purpose of the retreat, cost, schedule of events, clothing to bring, details about the facility, programs being included and much more. Enthusiasm and expectation must be built in the minds of the people to create positivity and excitement about the retreat sessions.
Cost
Discuss this topic early so people can save money. To make the due balance less ask for higher deposits. All the financial matters should be discussed in advance so that the church budget can fund the retreat according to your specific situation.
A proper program should be planned to meet the needs of the group. Be sure to ask your speaker to work within the goals for the retreat as well. After attending the retreat, the members of the group should leave with their mind and soul revitalized.
Author Bio:
Mandip is a graduate in Information and Technology. He is a passionate blogger, SEO Specialist, and a Software Developer. He loves to write on technology, SEO, micro job websites like Fiverr and Internet Tips and Tricks. Currently, he blogs at Best On Internet.