This year, you've probably spent a lot of extra time with your family due to the country's social distancing. With many camps and retreats canceled, here is a family tree mini-retreat that you can easily do with your loved ones at home. This is also a great theme to do if your church hosts family retreats!
The Bible contains multiple passages of scripture dedicated to listing histories and genealogies. Such a thing was important in those days to help families and individuals better understand where they came from and how God had brought them to where they were.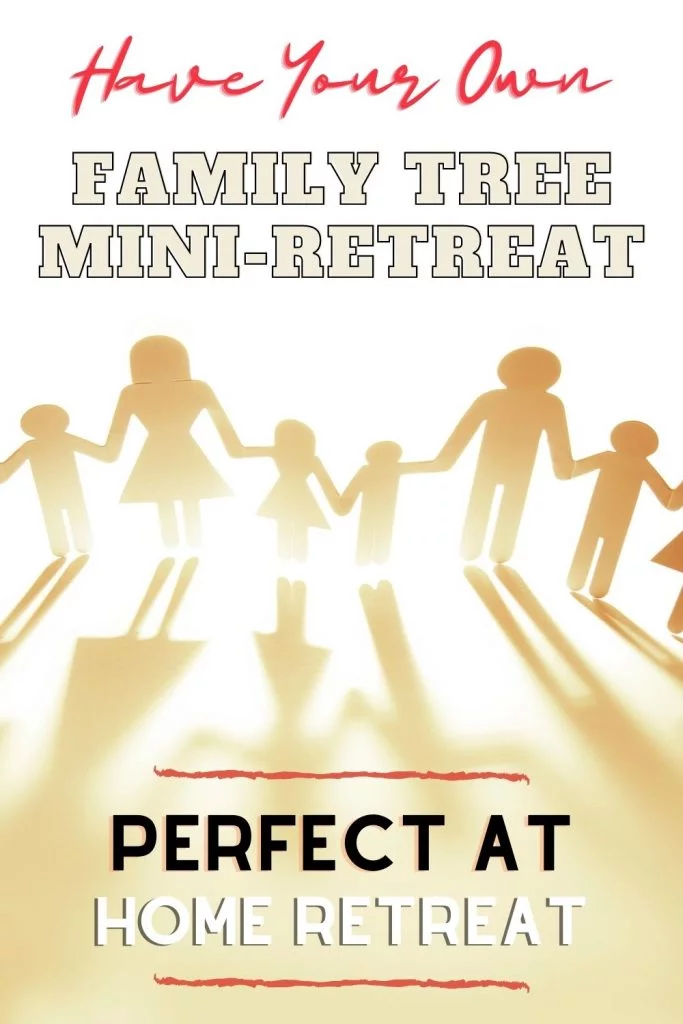 This Family Tree mini-retreat will look at the importance of family history and heritage. It will provide resources (games, themes, & ideas) to encourage exploration of stories and events in the past that have a significant impact on the present and future generations.
Family Tree Mini-Retreat Theme #1: Know Your Roots
4 We will not hide them from their descendants; we will tell the next generation
the praiseworthy deeds of the Lord, his power, and the wonders he has done.

Psalm 78:4 (NIV)
In order for a tree to grow strong and tall it must have a deeply anchored root system. For families, this root system is an understanding and appreciation of God's greatness and power.
Parents should tell their children and grandchildren of how God has blessed them and done amazing things in their lives. These types of stories take hold and run deep, giving each generation a greater knowledge and respect for God and His works.
Family Tree Mini-Retreat Theme #2: Your Branches
5 "I am the vine; you are the branches. If you remain in me and I in you, you will bear much fruit; apart from me you can do nothing. 6 If you do not remain in me, you are like a branch that is thrown away and withers; such branches are picked up, thrown into the fire and burned.

John 15:5-6 (NIV)
Our family tree branches do more than connect us to one another! They also connect us to the Source of our life and faith. Without Christ, we can do nothing. He gives us life and the spiritual resources we need to be useful and fruitful.
Family Tree Mini-Retreat Theme #3: Your Fruit
22 But the fruit of the Spirit is love, joy, peace, forbearance, kindness, goodness, faithfulness, 23 gentleness and self-control. Against such things there is no law.

Galatians 5:22-23 (NIV)
Being fruitful doesn't just mean producing offspring. While it's important to pass down the family name and history, it's even more important to produce and pass down Godly traits.
When we are connected to the Spirit of God we will display traits like His: patience, kindness, self-control, and love.
Family Tree Mini-Retreat Crafts:
Handprint Family Tree
Create a meaningful wall hanging with this simple craft. On a plain canvas, have families paint the trunk and branches of a tree. Each family member puts a handprint "leaf" on the tree with green paint or their favorite color. Finish the piece off with a special scripture or quote.
Heritage Album
Instruct families to bring in special family photos, clippings, and mementos to create a lovely heritage scrapbook or page. Include ticket stubs, passport pages, birth announcements, etc., in order to have a record to share with future generations.
Coat of Arms
Instruct family groups to work together using the template to create their own unique coat of arms. They should include pictures to symbolize what is important to them as well as their strengths. They should also decide on a family motto and include it in their family crest.
Family Tree Mini-Retreat Games:
Who Is It? Picture Game (source)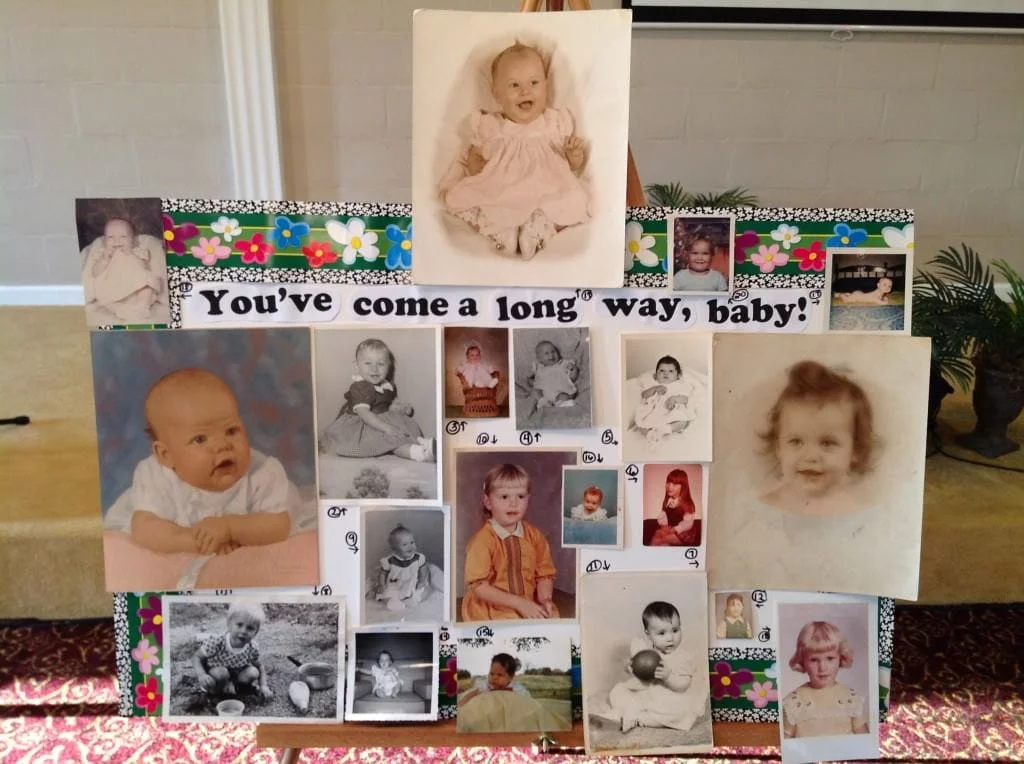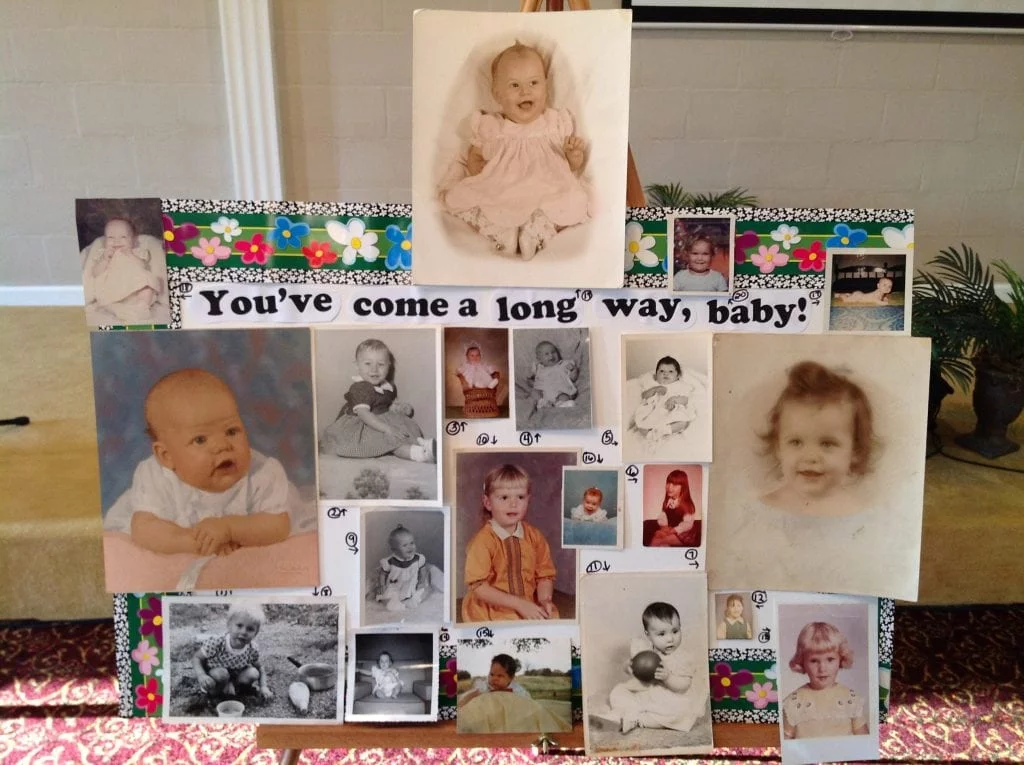 Have adult family members bring in pictures of themselves as children. Post the pictures, unlabeled, on a wall or bulletin board. Younger family members have to try to match the childhood pictures with the adults.
Histories Sentence Game
This hilarious game combines Pictionary and telephone and requires only paper and pencils to play. Players begin by writing a sentence on the paper and folding it. The next player draws a picture to illustrate the sentence. The player after that writes a sentence to describe the drawing, and so on.
Family Fued
Have family groups compete in the classic gameshow. Use the questions and answers provided or come up with your own to suit your group.
Other Family Tree Mini-Retreat Ideas:
DIY Family Tree
Allow family groups to use the template to create a family record filled with as many names as possible. Write in grandparents, great-grandparents, aunts, uncles, and cousins to show how family members are connected.
Genealogy Research with these 3 FREE Genealogy Websites
Put the internet to good use with this great list of genealogical resources. Allow family groups to search the pages to find important histories and names to fill in the blank spots in their family trees. Encourage groups to share some interesting stories or facts that they find.
Family is definitely important. A family heritage of loving, honoring, and serving God is the best thing that can be passed down through the generations. A Family Tree mini-retreat can help families explore their pasts and also establish a heritage of faith to share with future family members.
Last update on 2023-11-23 at 09:54 / Affiliate links / Images from Amazon Product Advertising API