Affiliate Disclosure: As an Amazon Associate I earn from qualifying purchases.
Recently, we were able to get our hands on a new product that was successfully funded by over 100 supporters on Kickstarter called Capture the Flag REDUX.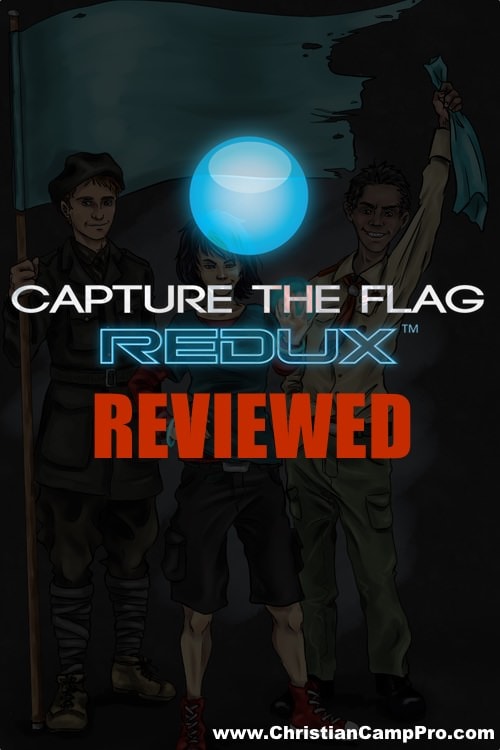 As you know, we love glow in the dark games that can be played at youth camps and this one doesn't disappoint.
At its core Capture the Flag REDUX is the classic Capture the Flag (CTF) game with a fun "glow in the dark" twist.  The CTF Redux kit stands out by included absolutely everything you need to have a fun night playing 12 very different variations of CTF glow in the dark games.
Items included in the box:
2 Glowing Orbs
8 Jail Markers
7 Territory Lights
40 Glow Wristbands
12 Game Variation Cards
1 Official Guide Book
Open Box of Capture The Flag REDUX
These fun Capture the Flag variations are: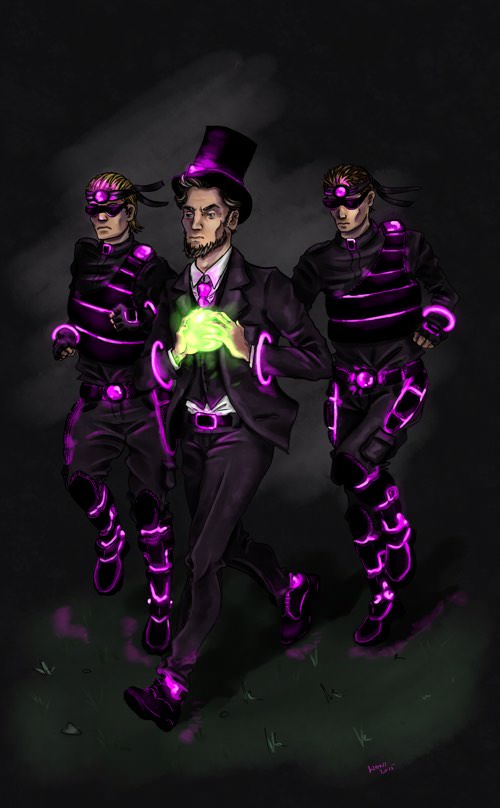 REDUX (classic):  Capture the opponent's orb.  Tagged players in the enemy territory must go to jail.  They can only leave when a teammate sneaks into the jail and tags them out.
Angel:  Each team has one "angel" player.  Instead of teammates going to jail they freeze (die) in place.  Only the angel can revive them.  Once the angel is tagged no more players can be revived for the rest of the game.
The Enforcer:  An additional non-player is on the field that can send anyone to jail at random.  This can be used as a referee who enforces rules, random team fate, or handicapping a team that is dominating everyone.  A great tip here would be to set a one-minute timer for the enforcer and he/she would send whoever is closes to them to jail when the timer goes off each minute.
Large Territory:  Do you have a large CTF field?  Expand into three larger territories to control.
Werewolves vs Hunters:  This is a one verse all mode!  The werewolf hides the orb in a territory and doesn't wear glowing bands.  The hunters look for the orb and win by obtaining it.  The werewolf tags hunters converting them into werewolves.
Life Variation:  Players wear 3 (or more) wristbands.  Once tagged they must forfeit a wristband to the person who tagged them.  When they are out of wristbands they are out of the game.
Renegade:  Use the jail markers to create a large barrier around the orb.  No one can enter this area until the Renegade does.  Once entered everyone else chases the renegade to tag him.  If tagged they win.  The renegade wins by touching the orb in the middle.
The Traitor:  One traitor hides on each team.  They can strike at any time.  Watch out!
The President:  One player carries the orb (The President).  The opposing team has a set amount of time to capture the President, but watch out the President has his own team of bodyguards.
The Wizard:  This is perfect if you have a player who wants to play, but may not be able to for one reason or another.  A wizard is selected who is unbiased on which team wins.  The wizard has the power to yell "FREEZE" at any time which will make all players freeze in place.  The wizard can then move players anywhere on the field for one minute then he/she must yell "UNFREEZE" contenting the game.
Ghoul:  The Ghoul wears wristbands and has the power to permanently eliminate players from the game.  You can assign one ghoul per team or one for the game.  The ghoul can also be set to strike on a timer like every two minutes depending on game size.
Treasure Thieves:  Two teams and each must steal everything they can.  Once tagged a player must forfeit all of their loot.  The team with the most loot (glowing objects) in a set amount of time wins.
Should you buy Capture the Flag REDUX?
Honestly, you can't beat having everything provided for you in a well-organized package like Capture the Flag REDUX has done.  For under $50 on their website and Amazon you can't go wrong!
This is a must have for any youth group or camp facility.  Batteries are included which is great, but we always recommend having more on standby for those long nights.
Do you want your youth to have the time of their lives and love you for it?  Then, buy yours today!
On Sale Now
Last update on 2021-01-17 at 19:03 / Affiliate links / Images from Amazon Product Advertising API
Join for free!
Sign up now and join 25,000 other subscribers who receive weekly camp and retreat related content! This is provided 100% free to you! Don't worry, we won't spam your inbox and you can unsubscribe at any time.