Playing outdoors does not have to be confined to the daylight hours. Once the sun has disappeared and the sky surrounds you with inky darkness, there are still many activities and team sports that can be played out underneath the stars. One type to consider is glowing games!
What are glow games? Imagine playing competitive glow-in-the-dark games without the benefit of bright lights, sunlight, or even flashlights to illuminate the dark shadows. This is when you depend on teamwork, strategies, speed, and some fun glowing accessories. These glowing neon colors will offer just enough light to keep you on the right track.
It is amazing how confidence, teamwork, the overall fun level will increase when the challenge of a nighttime landscape and glow-in-the-dark items are added. It's always best to use glow bracelets, glow sticks, glowing neon necklaces, glow stick rings, etc. well after the sun has set.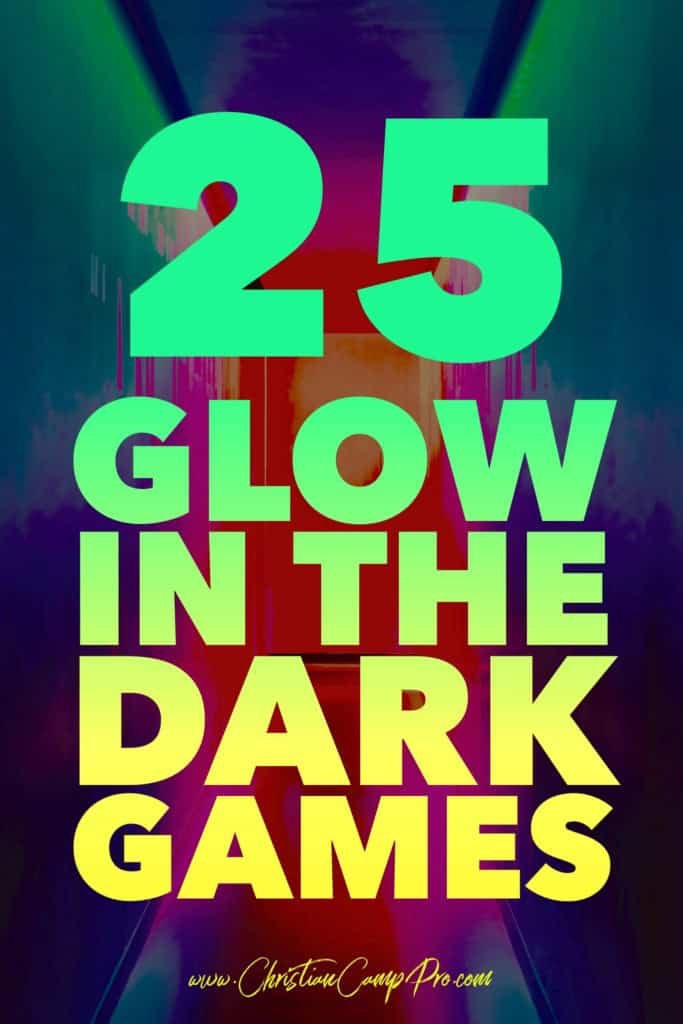 Glow In The Dark Easter Egg Hunt (little kid's)
While most of these glow games can be converted to games for kids, this one is great for the real little ones. Finding Easter eggs and opening them for an "egg surprise" is always enjoyable for ages 4 and under! A glowing Easter egg hunt doesn't have to be confined to Easter games only. Try playing them at your youngster's birthday party as well! Hide several dozens of plastic eggs that glow in the dark. Be sure that you include a treat (or special reward) inside each of the glowing eggs! Send the kids out to find and retrieve the eggs. If you need to make the event more challenging for adults, teens, and older kids you could create separate areas where the younger children can safely hunt for these glow-in-the-dark surprises.
Glow In The Dark Charades
Fill a large cardboard box with an assortment of glow-in-the-dark accessories. Include glowing batons, neon headbands, glow sticks, glow bracelets, glow necklaces, and more. Now let one participant at a time reach into the box and use these accessories to act out an activity such as juggling or bowling.
The other participants can then try and guess what activity is being performed. The only real cues will be how the neon-colored accessories are being handled and used. Think of this as a new and improved form of charades.
To speed things up grab these quick reference Charade cards or this "no words version" of kid's Charades.
Back to Basics Glow-in-the-Dark Game Style
Use special glowing tape to outline a checkerboard, 4 square patterns, glow-in-the-dark hopscotch outline, etc. on the ground. Then, try and play these glow-in-the-dark games when all you can really see are the cool glow outlines that have been drawn on the pavement or ground.
Mastering A Glowing Obstacle Course
Glow-in-the-dark games should be imaginative and provide some unusual challenges for each participant. Try creating an obstacle course using fluorescent batons, glowing ropes, and LED cones to mark the paths.
Keep the course safe but challenging. Make sure that the path contains enough twists and turns to keep that excitement buzzing.
Instead of using only physical skills to conquer the obstacle course, you cloud give participants a glow-in-the-dark soccer ball and then instruct them to use their feet to guide the ball through the course. Create an obstacle course suitable for the ages of the participants.
Neon Golf for Nighttime Play
You can even play lawn golf with fluorescent equipment that sparkles at night. Everyone will have fun trying to keep their glow-in-the-dark balls rolling toward the illuminated rings with this glowing golf kit. Golf is a tricky sport during the day when you can see the entire course but the fun is multiplied when your night vision is forced to kick in. Who knows? Maybe someone will get a "glow-in-one".
Glow In The Dark Tag
This is my personal favorite game by far! It's easy and fun with a minimal upfront cost. Tag is one of the glow-in-the-dark games that can be a lot of fun when you are chasing the other team through the darkness. Who knows what mysteries await in the shadows of that playing field? Be sure to include a wide-open space for kids and use dedicated light strips as borders.
Your imagination will surely be racing at full speed as you try and chase down your targets. Use neon bracelets in multiple colors on the wrists and ankles to identify those who are to be tagged. Choose one single color to be worn by those who are trying to tag the others.
Baseball, Softball, Choose your Glow Balls Game
Batter up! Find some softballs that glow in the dark and bases. Use fluorescent tape to highlight the top and bottom of the bats. You can use more glow-in-the-dark batons or necklaces to show where the bases are located.
Now choose neon necklaces in one color for each team. Careful! This is one of the glow-in-the-dark games that is a lot more challenging than you might think.
Redefining the Classic Red Rover Game
Remember the game of Red Rover-Red Rover? This is when two teams line up at opposite ends of a designated area. You are free to determine what the distance should be between the teams.
Everyone on a team should firmly hold hands to create a strong chain and then call out the name of an individual from the opposing side. When a name is called out the person should immediately run and try to break through the chain of hands with their body.
Use glow-in-the-dark bracelets to identify where the linked hands are so the runner can choose a definite target.
Glow-in-the-Dark Water Bottle Flip
This is a game that makes great use of recycled items. Any camp is likely to have an abundance of empty water or soda bottles. With a quick rinse and some cheap glow sticks, you have a set-up for hours of fun! Add about 1/4 water to the bottle and prepare for your flip battles. Who can flip the most water bottles right side up in 60 seconds?
Did you know: Who holds the world record for water bottle flips? Daniel Giorgetti set the world record in July 2019 with 47 success flips in one minute. Can you beat him?
Glowing Ring Toss
Use the recycled water bottles from the water bottle flip game to create a glow-in-the-dark ring toss game! Set the bottles at various distances depending on the player's skill level. Use glow sticks with plastic joints to create glow rings (or just buy these). See who can toss the most rings around the bottles in a certain amount of time.
Glow-in-the-Dark Water Balloons
Small glow-in-the-dark objects like glow sticks or rings can be placed inside water balloons for a one-of-a-kind nighttime water balloon fight, but it's best to just pick up a batch of glowing balloons. You can also opt-out of the water and use the glowing balloons for a game of "Don't Let the Balloon Hit the Ground." Some people call it "Keepy-Uppy".
Glow-in-the-Dark Bubbles
With 1 cup of water, 1 teaspoon of dawn dishwashing detergent, and a little bit of glowing paint, this easy bubble formula can be scaled to make gallons of bubble-blowing fun for younger campers.
Glowing Light Saber Battle
While you're making glow bubbles from above, why not reuse the glowing paint with pool noodles and duct tape to create an epic nighttime saber battle or jousting tournament? You can even reuse the pool noodles with these games.
Glow-in-the-Dark Twister
A common question for any glowing party game, does Twister glow in the dark? In short, the regular game of Twister DOES NOT glow in the dark, but with these slight modifications, it can!
This game can be recreated in a couple of different ways depending on your budget, skill level, and patience. The easiest way to recreate Twister to a glow-in-the-dark game is to use glow tape as a border, fluorescent neon cardstock as the circle pieces, and blacklight bulbs to make it glow brightly!
Neon Hula Hoop
Inexpensive hula hoops can be wrapped with glow-tape or glow-in-the-dark necklaces for a wacky hula hoop contest in the dark. You can also reuse your hula hoops with these games.
Light-Up Limbo
Similar to the hula hoop activity, a limbo bar can be wrapped with glow-tape, glow-in-the-dark necklaces, or sprayed with glow-in-the-dark paint for a fun nighttime limbo party game. Let's be honest, who doesn't like limbo? How low can you go?
Moonlight Corn Hole
Corn hole has been gaining popularity in recent years and this fun glow-in-the-dark twist on the classic bean-bag game is sure to delight campers of all ages. Use neon tape to outline a standard Cornhole board. You can also use neon paint on your beanbags and/or board.
Glow Stick Pool Party
Nighttime is a great time for a swim. With the help of some multi-colored glow sticks and glowing beach balls, pool time can be extra cool.
Glow-in-the-Dark Bowling
Like the ring toss game above, this game can be made from recycled water or soda bottles. Simply drop in some glow sticks, set the bottles up triangle style, and campers can take turns knocking them down with a glow-in-the-dark ball. Have you achieved the glow-in-the-dark strike?
Glowing Extras
Capture the flag, tag football, traffic cop, tic-tac-toe and outdoor chess games can all be re-imagined with the addition of fluorescent necklaces, batons, and bracelets. If you are ready to experience fun without the sun then it's time to begin planning a fun activities schedule that includes some of these fun-tastic glow-in-the-dark games.
Where to purchase glowing supplies?
Many glow-in-the-dark items can be inexpensively purchased online at sites like Oriental Trading or Amazon.com. They can be used in a variety of ways that will thrill campers and ensure that the outdoor fun continues long after the sun goes down.
A Glowing Game Summary
Outdoor games and activities have long been some of the favorite parts of camps and retreats. Campers enjoy taking part in sporting events, gameplay, and physical challenges in the bright hours of the day.
However, outdoor camp fun does not have to end at sunset. With a little creativity and a handful of recycled and inexpensively purchased glowing items, outdoor camp activities can extend well into the starlit hours, creating a unique and exciting experience for campers of all ages!
There are a host of useful ideas for nighttime outdoor activities online. Most can be recreated with items on hand. Others can be purchased at dollar or craft stores for very little money. The games are simple, so there is little stress in making and setting up nighttime outdoor activities.
Which fun game will you play at your next glow party? If you liked these you will also enjoy these flashlight games too!