Have you ever attended a Christian youth camp as a new member of a church? This can be a terrifying experience for some teenagers.
Who will I talk to?
How will I make friends when I don't know anyone?
What will we do for fun?
These are just a few of the questions your youth may ask before deciding to go to the church's Christian youth camp.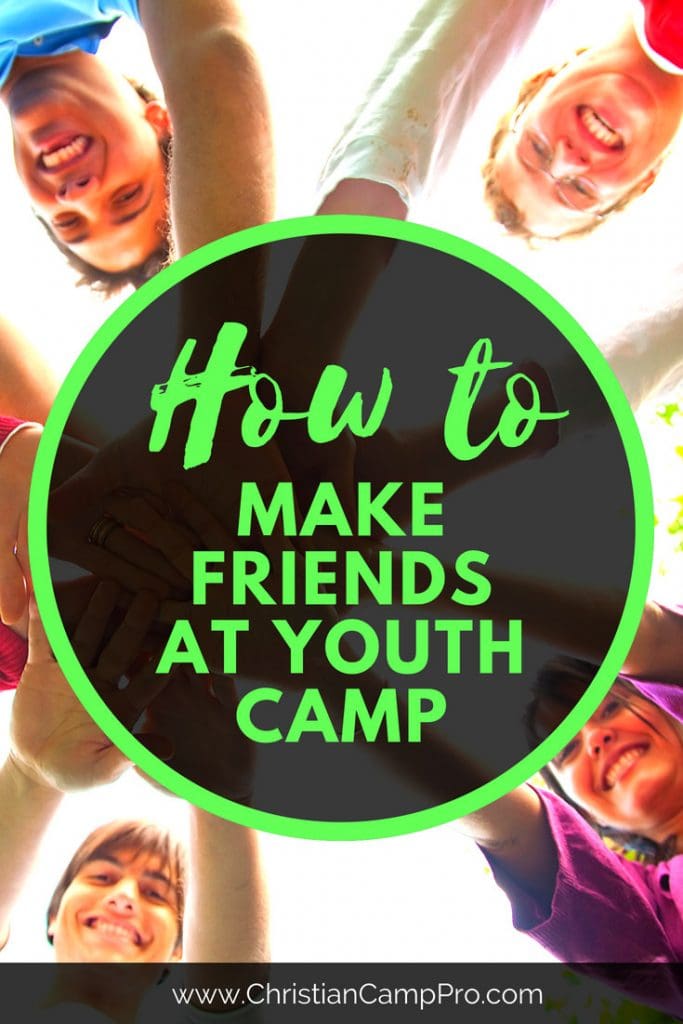 To better equip your teenager with the necessary skills to make friends at their Christian youth camp, we've put together 5 practical tips on how to make friends at a Christian youth camp.
1. Get involved with everything offered.
Often times Christian youth camps are jammed packed with exciting activities. These activities could include, swimming races, choir, a drama show, a talent show, speed friending icebreakers, and many other youth camp games.
By getting involved with an activity you are interested in, you will be teamed up with other "like-minded" teenagers. This gives you an immediate connection for something to talk about.
2. Don't stop after meeting one person.
If the first person you talk with isn't very receptive, move on. Unless you are at a two-person youth camp, there are plenty of other people to be social with. Keep a warm friendly smile on your face and talk to the next person.
3. Form a personal group of friends.
This goes with both of the points above. As you are getting involved in more and more Christian camp activities, you will notice that you are around more people who you can relate with.
Once you have made friends with one person, go out of your way to include another youth in the group. The bottom line here is that everyone wants to feel included and by forming a group that includes others, people will naturally flock to you.
4. Be a great listener.
Just as much as you like to talk about yourself, others like to talk about themselves. That is perfectly okay!
Make sure you take time to listen to the stories of other members of your group to give everyone their chance to shine. Also, some new friends may be more willing to open up to you about problems they may be facing when you listen to them.
This is a great opportunity for you to be a good friend by being there for them in their time of need.
5. Get their contact information.
When the Christian youth camp is over, you go back home. You will have great memories of your camp experiences. Make sure to get the contact information of all the friends you made so you can meet up with them after the camp has needed. This way you can carry your friendships with you for years to come.
In closing
Making friends at a youth camp isn't hard. It just requires a little confidence and social interaction. As someone who has been social and antisocial with others during a Christian youth camp, I can honestly tell you that my best memories come from the times I got involved in camp activities and made new friends.
These books are great resources for making friends:
Last update on 2023-11-23 at 16:06 / Affiliate links / Images from Amazon Product Advertising API