Teenagers love attending Christian youth camps, as it gives them a chance to meet new friends and engage in fun activities. A Christian youth camp is an extra special in that the youth can walk away from camp having had a good time, but also growing in their relationship with God.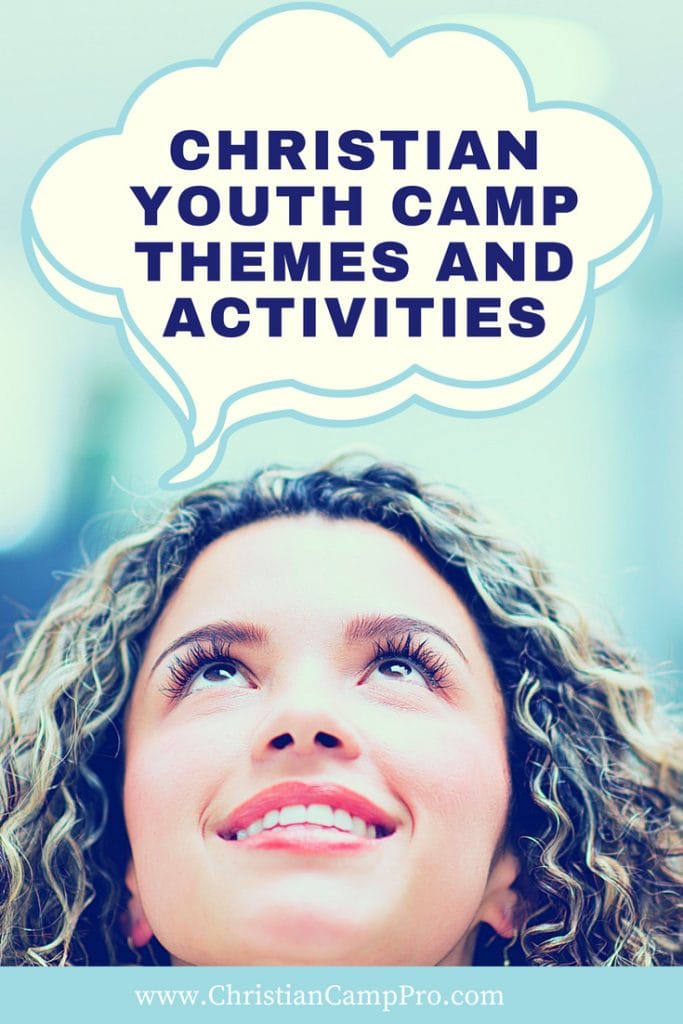 If you are a Christian camp coordinator, it is a great idea to come up with a theme and activities for your upcoming youth get-a-way. Youth have interests and passions in life and want to experience those passions in a deeper way.
Providing them with a camp filled with inspiration and fun can radically change their lives. Here are several areas to consider as you plan your camp.
Icebreakers
When your Christian youth camp begins, it is a good idea to have an icebreaker activity. An icebreaker activity is a way for the youth to get to know each other and find out who has the same interests.
Also, having some kind of meeting or get-together to explain what the youth can expect during camp can help prepare them for what is in store. Having the children know beforehand what your camp has planned can also open their hearts to fully embrace your youth camp theme.
Activities
As you plan your camp, keep in mind that youth love playing games and engaging in activities. Incorporating games into your daily activities allows teenagers to have fun at camp which, in turn, creates a positive experience.
Consider playing a Bible trivia game with questions about God and your youth camp theme. Other activities could include outdoor relay races, funny/messy food games, glow in the dark capture the flag, etc.
Check out our article going over 7 youth camp games that your youth group will love.
Service
While games and fun activities are important, it is also necessary to have a serious time too. For example, if your theme is Holy Spirit week, you can have church services to teach them all about the Holy Spirit and hopefully encounter the Holy Spirit.
As with most church services, there is usually engaging praise and worship. The messages delivered at these services should all focus around a central Christian youth camp theme.
Each message should offer a brief review of the one before it. With teenagers, repetition is the key to establishing long-lasting memories.
3 Youth Camp Themes To Get You Started
Youth For Service. This theme focuses on how the youth can be of service at home, at school, and in life in general. Drawing from biblical principles, teach the youth ways in which they can add value to humanity.
You can even implement a camp service project, such as volunteering to help out at a homeless shelter, performing repairs on a home with the Habitat for Humanity youth program, visit the local orphanage, or perform random acts of kindness.
As the youth get encouraged to live with a servant's heart, they may just walk away from camp a completely different person. FREEBIE: Here is a fully outlined Secret Service youth camp theme that we've created for you.
Mission Minded World Week. This youth camp theme focuses on the different cultures around the world and the many groups who need help. The youth can learn about the importance of missions and how they can get involved in mission trips. An idea for a speaker is to have a missionary share with the youth his or her ministry serving those in need.
Fitness camp. If you focus on fitness for your youth camp, you can emphasize keeping oneself fit mentally, physically, and spiritually. You can plan activities that will challenge the youth to grow in all three areas.
You can have an obstacle course and a sports buffet, in which campers get to try out different sports to see if they like any. Examples include soccer, basketball, softball, ultimate Frisbee, and swimming.
For biblical principles, you can discuss how athletes training for a competition is much like Christians training for a victorious living. Professional athletes are disciplined and work hard to hone their skills to be winners.
Likewise, a follower of Jesus must be disciplined and work hard to represent God day in and day out.
These are only a few examples of themes you can use for a Christian Youth Camp. For more ideas visit our ever-growing archive of Christian youth camp themes.
You may also enjoy another article titled The Five Best Christian Youth Camp Themes This Year.