Having a solid plan is key to a successful retreat experience. It provides us with an opportunity to build and strengthen relationships, improve our spiritual well-being, and make memories that will last a lifetime.
However, most of the time, planning can get too overwhelming. How do you ensure that your event will provide a refreshing and memorable experience for your guests?
Here are some ways to plan fun and meaningful retreat activities for adults.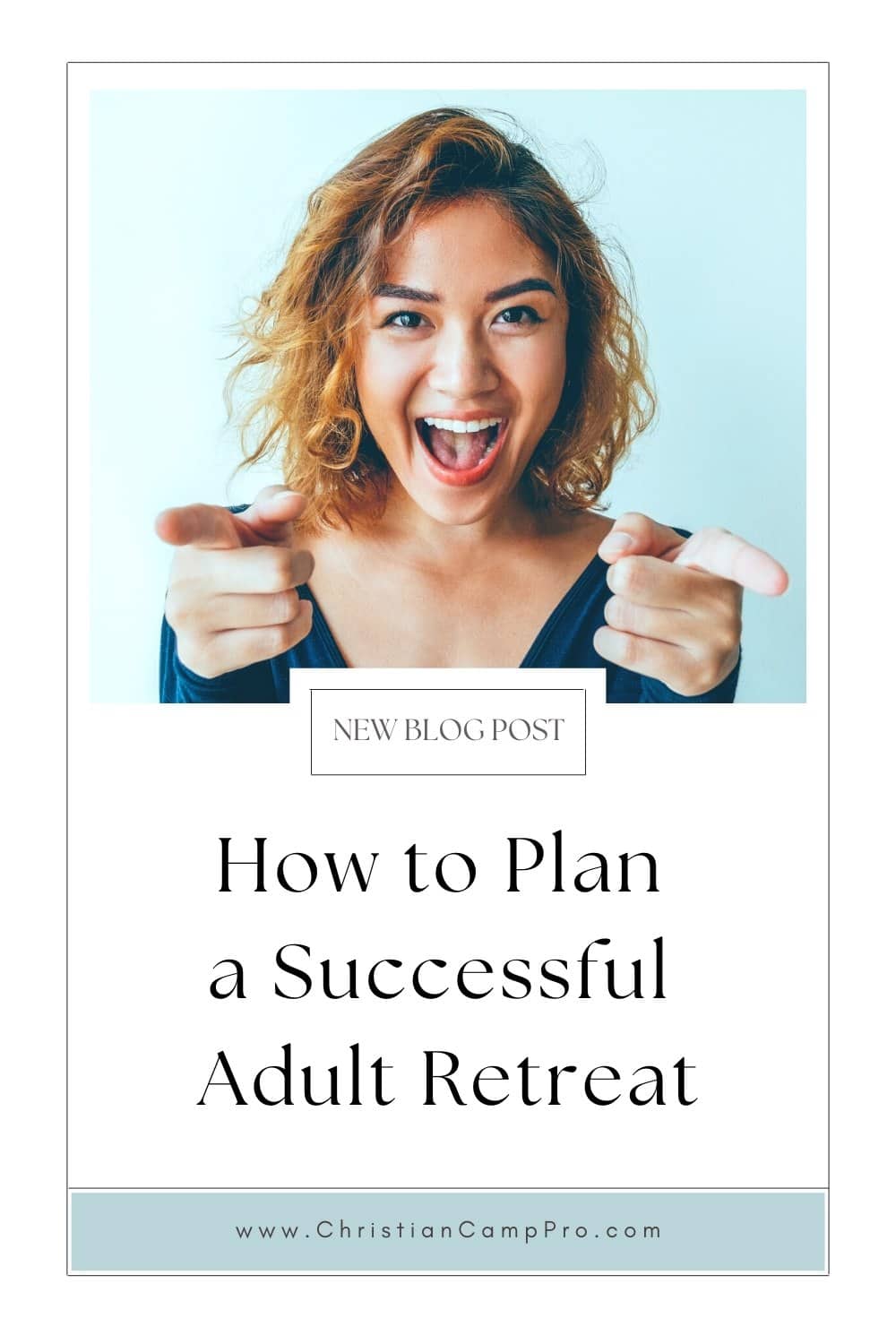 Manage Your Schedule and Logistics
Whether you have 20 or 400 attendees, you must carefully think about the day-to-day activities from start to end of the event.
Make sure that you stick to a well-organized schedule, especially if you have a large group of attendees. It will help you avoid chaos and disorganization, causing your guests to feel stressed or frustrated.
Avoid overscheduling your agenda in a day and build in "cushion time" for various retreat activities for adults. For instance, if you expect a specific activity to take an hour, schedule 1.25 hours for it instead.
This additional downtime not only gives your guests a breather but also provides you a cushion if there are any delays or things run a bit long. Scheduling "free time" also allows for exploration, rest, and more bonding opportunities.
Aside from having a solid schedule, managing your logistics is also crucial for planning a retreat. From travel and venue expenses to meal coordination, it can involve a lot of work.
You may benefit from outsourcing your food preparation to a catering service or a retreat service. It will help your entire team of volunteers to save time and effort, so you can all focus on the retreat activities.
Delegate Responsibilities
Now that you have a solid schedule, you can begin delegating different blocks of responsibilities to people in your group. While you give them the freedom to own the details for their block, inform them about the start and end times or facilities they can use.
For example, the person in charge of the games should know how many people they plan for, location (sports field or gym), and time. This person should be responsible for bringing along the required equipment and other crucial details involved in their planned activity.
If you have scheduled a speaker, they should also know the schedule, where the meeting room is located, and any other resources they have access to.
Choose a Topic
Whether it's for church retreats or improving your company culture, you need to identify a topic that will interest your attendees and guide the flow of each day.
Here are some questions to ask yourself when choosing a topic for your retreat:
Do I want to provide a calm and relaxing experience for the guests?
Do I want to offer help to those who would like to deal with their issues?
Do I want to give guests an opportunity to bond and spend time with each other?
All answers to these questions can lead to a different structure, providing a framework for which topics can work best for your retreat.
Plan Retreat Ideas for Adults
Plan both relaxing and fun activities for your guests. All attendees need to have a dedicated time for meeting each other and cultivating their communication skills.
For company retreats, team-building activities present an exciting opportunity to brainstorm new ideas outside the office. They can include games or small group discussions.
Don't forget to schedule a personal time where guests can meditate, go on silent prayer walks or solo hikes, and have a quiet time in their lodging areas. A balanced plan consisting of social and solitary times will help refresh your guests.
Select a Location
Most importantly, you need to select a good location for your retreat. Find a place that can accommodate a group of attendees and is big enough for your guests to enjoy their own space.
It is ideal to keep your retreat located close to home, so you won't have to travel far and still have familiar surroundings. If you're considering somewhere farther, keep in mind that it will require more planning and resources.
Many retreat centers offer excellent options, including meals, campsites, and lodging. Depending on your needs, take time to explore your options and weigh the pros and cons of every location.
Create Lasting Memories
A well-organized retreat filled with a variety of activities ensures that your guests will have a memorable experience. Every lesson they have learned, and time spent with others are just some things they will treasure even after the event is over.
For an unforgettable retreat experience, escape to Refreshing Mountain. We offer an all-inclusive retreat for groups of all ages. We cater to your every need, from our customizable food and activities packages to recreational spaces and tools.
Refreshing Mountain helps host your retreats while meeting your budget to ensure an exciting experience for all.