Possibly one of the more mundane tasks associated with planning a retreat, but you do have to figure out how your retreat attendees are getting there. Possibly the best way to get teens from point A to point B is to take a bus or van.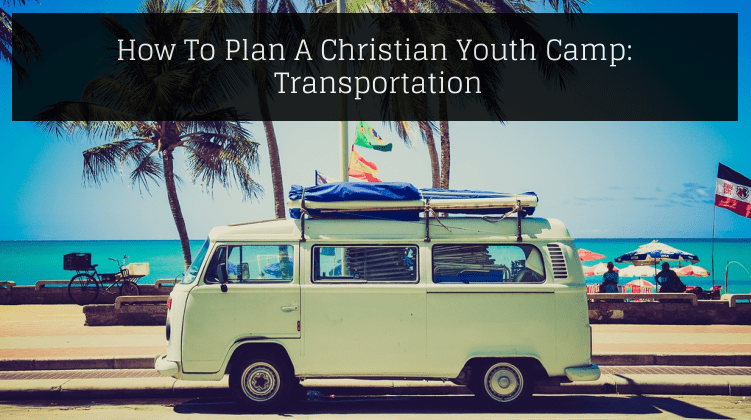 It fosters a feeling of camaraderie right away and helps your attendees to build memories that will last a lifetime. As long as you're not like my good friend whose life long memories include everyone in the bus getting the stomach flu it can be a great experience!
There are a lot of activities that can make the ride to the camp or retreat fun, or restful, for your attendees. If you're planning a bus trip during the day some fun games can include Telephone, 20 Questions, or Guess the Lyrics. You can find more suggestions here.
Another idea if you want a restful drive with minimal stops is to have an activity that goes late into the evening so that your attendees are sleeping during the drive. As a teen, I went to a retreat in Illinois and before leaving for our destination we played some very active games followed by a late night dance contest and then loaded onto the bus for some sleep as we drove the eight hours to our destination.
However, based on personal experience, I would recommend that you tell your attendees to bring pillows and blankets for the bus. Also, make sure your driver gets plenty of rest and isn't required to attend any of the games before making the drive.
Another thing to consider if you need to rent a vehicle is going to be the cost. How much will you need to spend to rent a school bus, minibus, or charter bus?
Or maybe there are congregations that own vans for just such an occasion, but if that's the case you need to consider if you're going to ask specific congregations to foot the bill for their own transportation or if you're going to reimburse drivers for the mileage.
Overall, transportation is critically important to the success of your event and needs to be taken seriously. Try to make it a fun and relaxing experience for everyone involved.